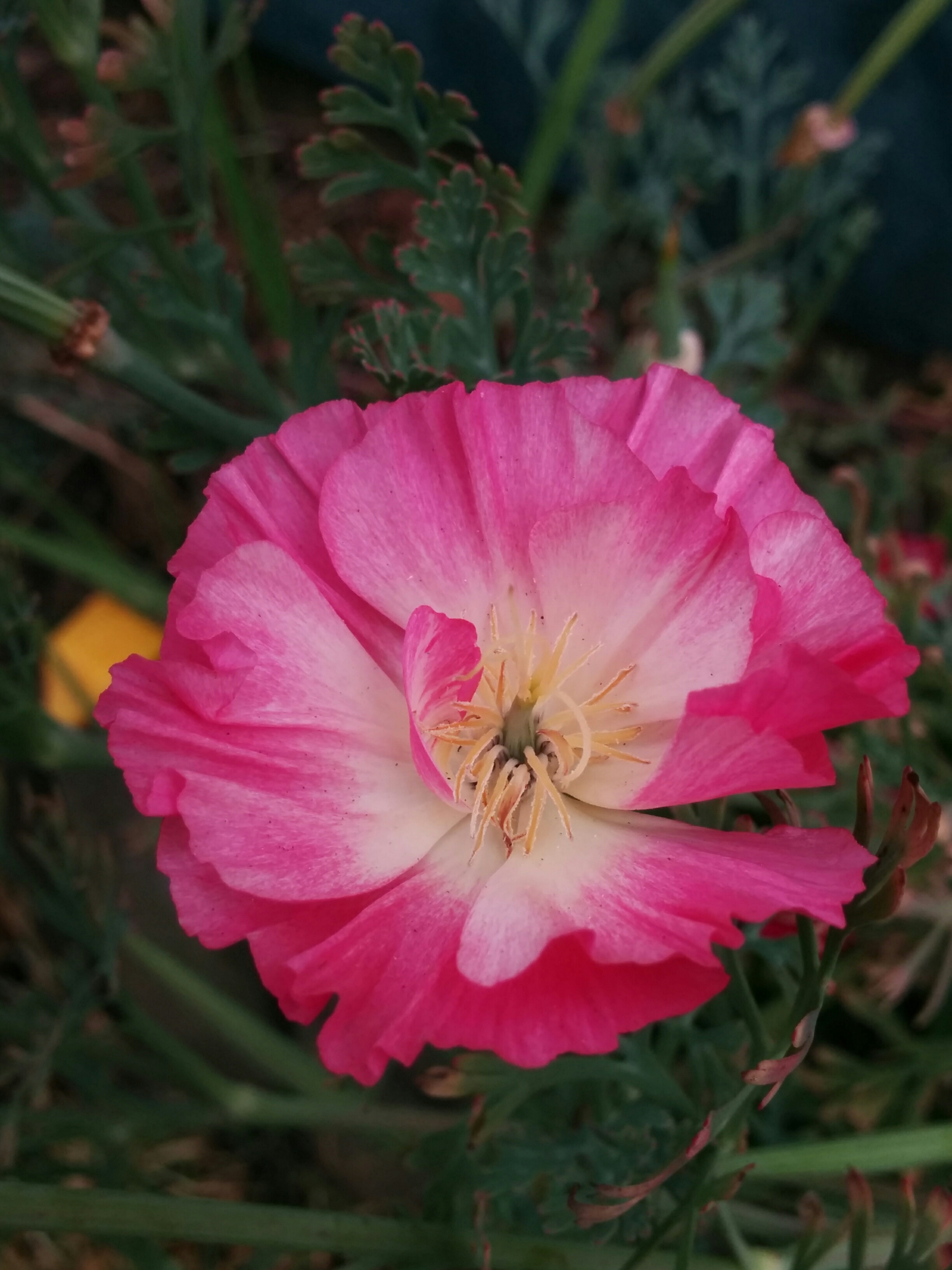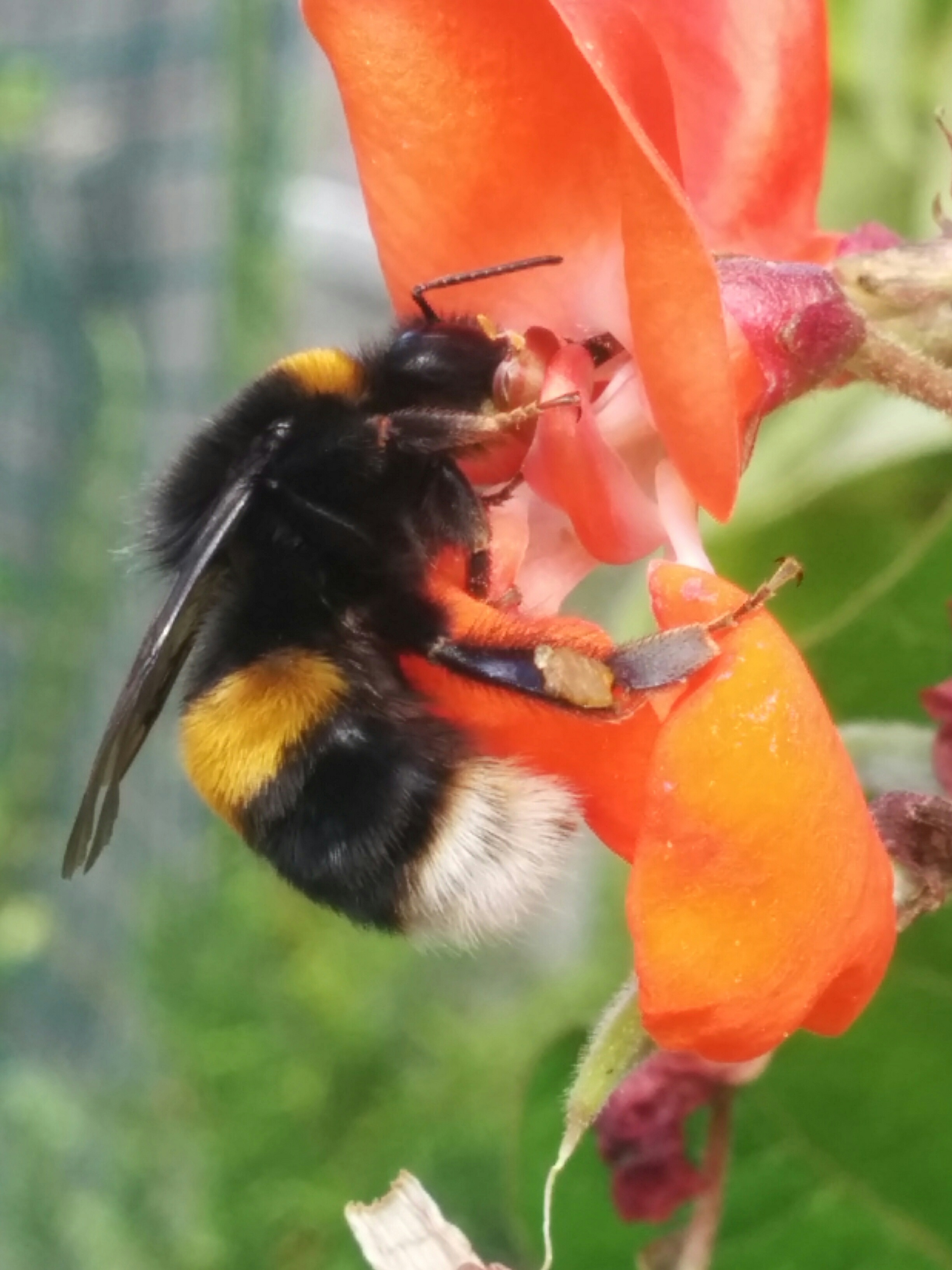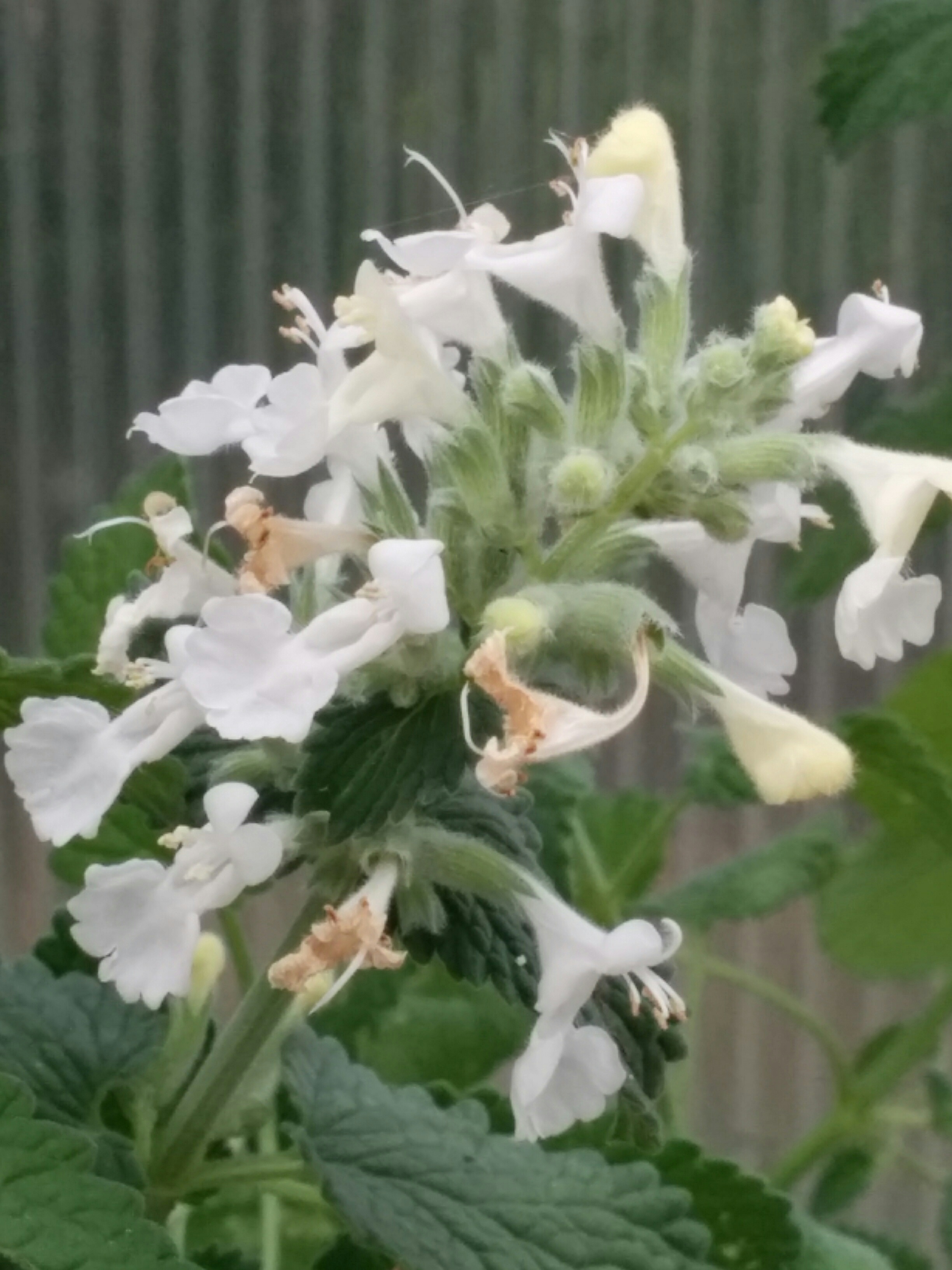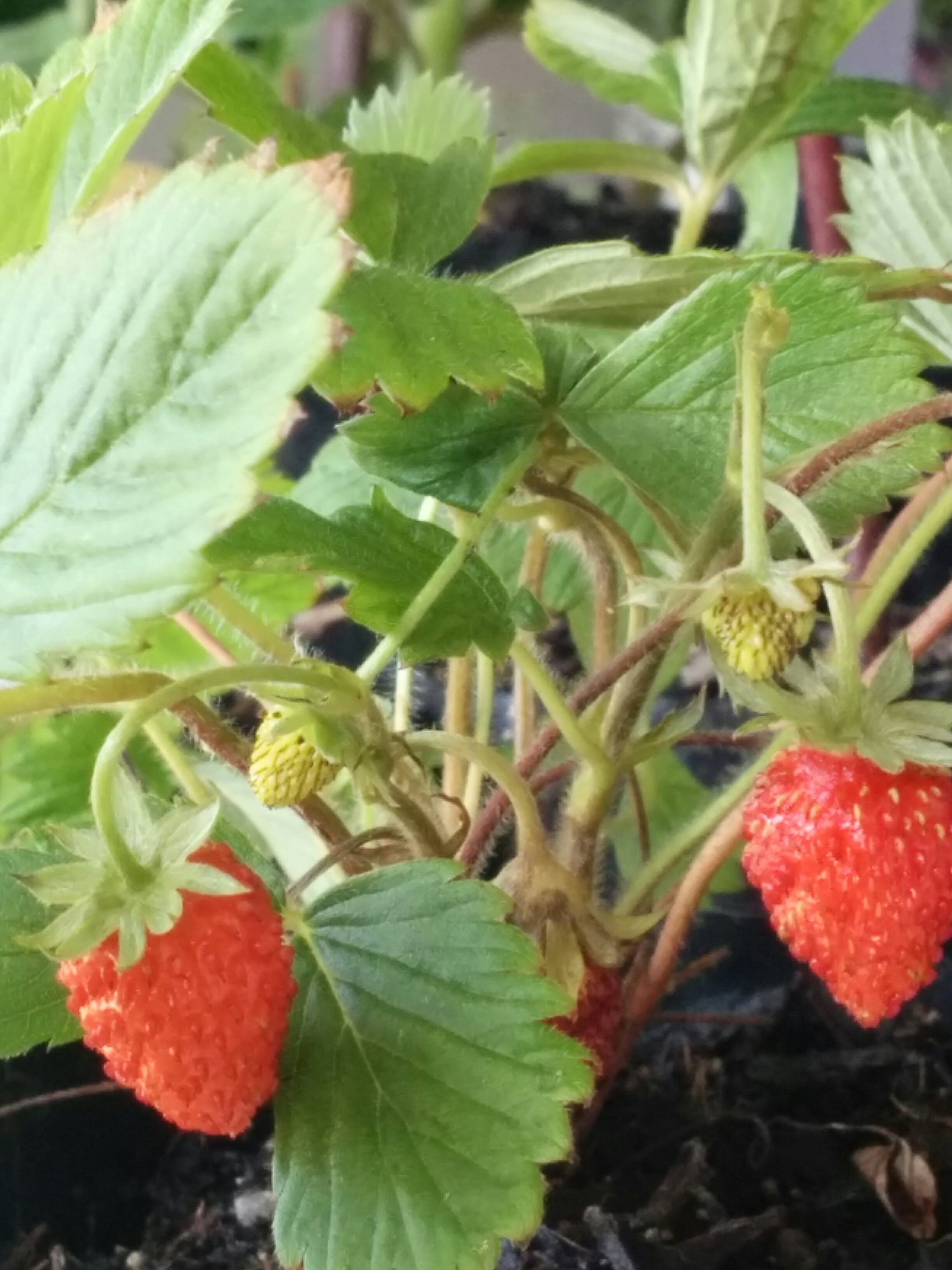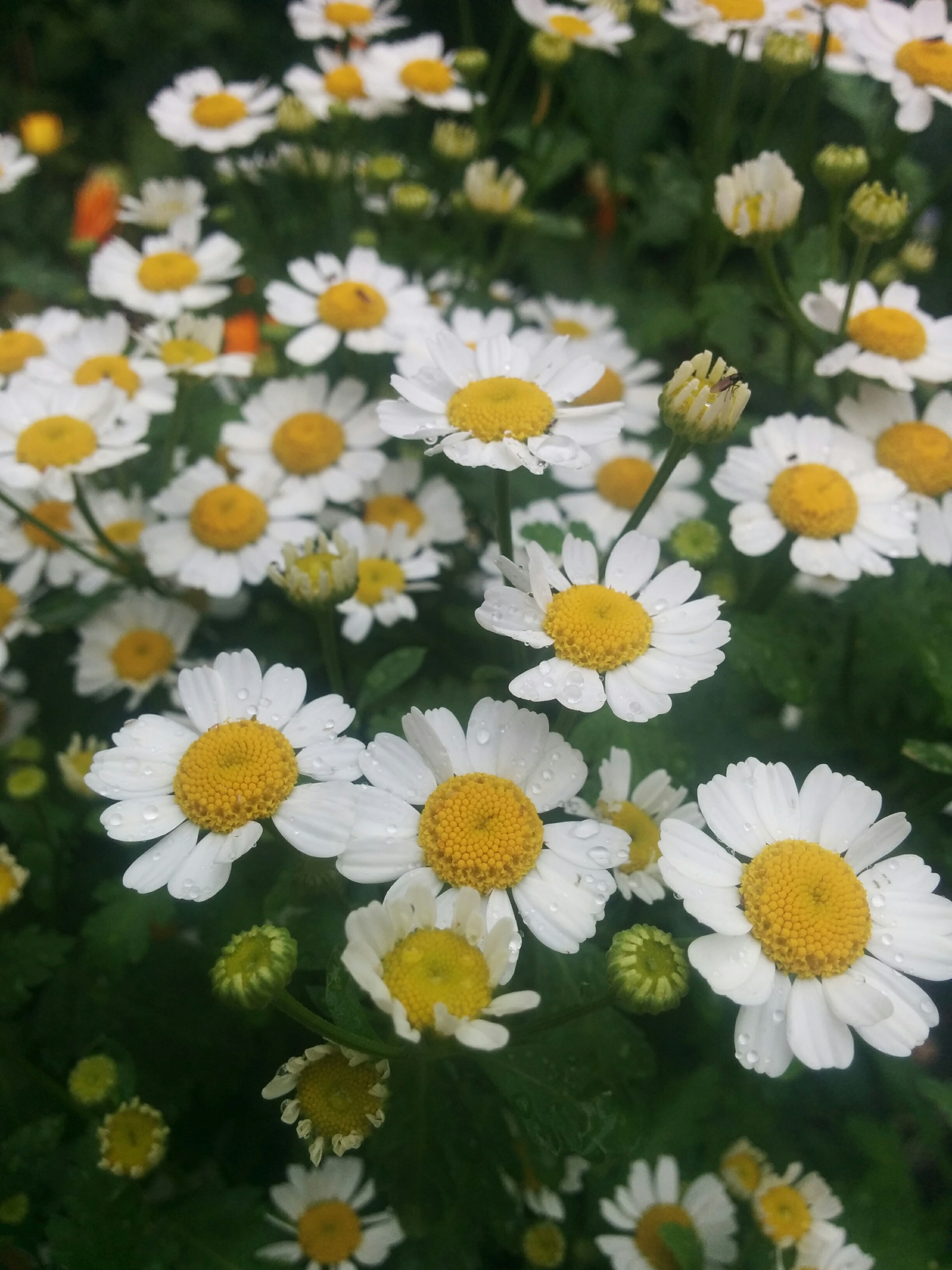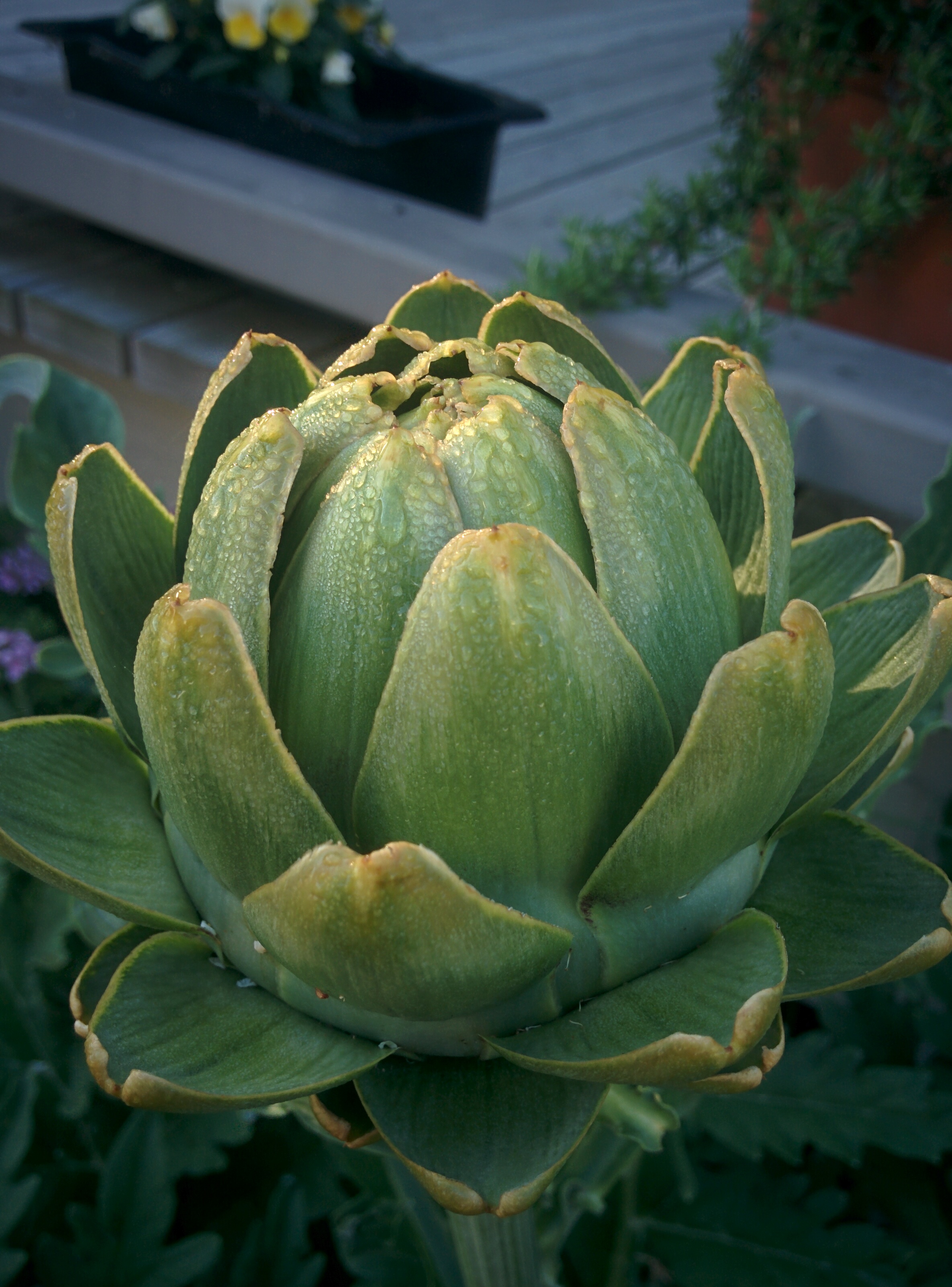 The plants listed below are normally in stock, but because of seasonality, and demand, stock levels continually change, so please contact me with your plant requests so I can check whether I have what you want available.
Although MeadowSweet focuses mainly on growing herbs (both culinary and medicinal) as well as a large range of heirloom tomatoes and a great selection of chillies, there's is also an expanding range of cottage garden flowers, companion plants, bee and butterfly plants, some seasonal vegetables, fruit and berries.
If there is anything you are after that I don't list, please feel free to contact us and I'll see what I can do to grow or source it for you.
| Common Name | Latin / Botanical Reference | | Other names |
| --- | --- | --- | --- |
| Alexanders | Smyrnium olusatrum | | alisanders, horse parsley, alexanders, herb alexander, smyrnium |
| Aloe vera | Aloe vera | | Aloe vera, Aloe |
| Alysum - Sweet (various colours) | Alyssum maritimum | | Alyssum, Sweet alyssum, Sweet alison |
| Anise hyssop - blue | Agastache foeniculum | | anise hyssop, giant hyssop, blue fragrant hyssop, lavender hyssop |
| Anise hyssop - white | Agastache foeniculum 'Alabaster' | | anise hyssop, giant hyssop, white fragrant hyssop, lavender hyssop |
| Artichoke - green globe | Cynara cardunculus var. scolymus | | globe artichoke |
| Artichoke - purple de Jesi | Cynara cardunculus var. scolymus 'Purple de Jesi' | | globe artichoke |
| Basil - Bush / Greek | Ocimum basilicum minimum 'Bush' | | bush basil, greek basil, mini basil |
| Basil - Cinnamon | Ocimum basilicum 'Cinnamon' | | cinnamon basil |
| Basil - Dark Opal | Ocimum basilicum 'Purpurascens' | | purple basil, opal basil, red basil |
| Basil - Fino Verde | Ocimum basilicum 'Fino Verde' | | fine basil |
| Basil - Lemon Danni | Ocimum x citriodorum | | lemon basil |
| Basil - Lettuce Leaf Basil | Ocimum basilicum | | large leaf basil, lettuce basil |
| Basil - Lime Mrs Burns | Ocimum spp | | lime basil |
| Basil - Minette | Ocimum basilicum 'Minette' | | Minette basil |
| Basil - Red Rubin | Ocimum basilicum 'Purpurascens' | | purple basil, opal basil, red basil |
| Basil - Sweet (Common) | Ocimum basilicum | | sweet basil, common basil |
| Basil - Sweet Genovese | Ocimum basilicum 'Genovese' | | sweet basil, genovese basil |
| Basil - Thai Siam Queen | O. basilicum var. thyrsiflora | | Thai basil, siam basil, liquorice basil, licorice basil |
| Basil - Tulsi / Sacred | Ocimum sanctum syn. Ocimum tenuiflorum | | Tulsi, holy basil, sacred basil, Tulasi |
| Bay Tree | Laurus nobilis | | bay, laurel |
| Beetroot - Bull's Blood | Beta vulgaris | | |
| Beetroot - Cylindra | Beta vulgaris | | |
| Beetroot - Detroit Dark Red | Beta vulgaris | | |
| Beetroot - Colour Mix | Beta vulgaris | | |
| Bergamot - Lemon | Monarda citriodora | | Monarda, Citrus Bee Balm, Lemon Bee Balm |
| Bergamot - Panorama Mix | Mondarda didyma | | Mondarda, Bee Balm |
| Bergamot - Scarlet / Oswego Tea | Monardy didyma | | Monarda, Bee Balm, Oswego Tea |
| Bergamot - Wild | Monarda fistiolosa | | Monarda, Wild Bee Balm |
| Black Cumin | Nigella sativa | | Kalonji, Nigella |
| Borage - Blue | Borago officinalis | | Star flower, Cucumber flower, Blue starflower, bee-bread |
| Borage - White | Borago officinalis 'Alba' | | Star flower, Cucumber flower, White starflower, bee-bread |
| Broccoli | Brassica oleracea 'Italica' | | |
| Bugleweed - Purple | Ajuga reptans | | Ajuga, bugle, blue bugle, bugleherb, bugleweed, carpetweed, carpet bugleweed, common purple bugle |
| Cabbage Red Acres | Brassica oleracea 'Capitata' | | |
| Cabbage Red Express | Brassica oleracea 'Capitata' | | |
| Calamint - Lesser | Nepeta calamintha (syn. Clinopodium nepeta) | | Mentuccia, Nipitella, Nepitella |
| Calendula | Calendula officinalis 'Pacific Beauty' | | Calendula, Pot Marigold, Ruddles, Common marigold, Garden marigold, English marigold, Scottish marigold |
| Cape Gooseberry | Physalis edulis (syn. Physalis peruviana) | | Golden berry, ground cherry, earth cherry, Pichuberry, physalis, amour en cage |
| Capsicum - Californian Wonder Bell Pepper | Capsicum annuum 'California wonder' | | Capsicum, Bell Pepper, Sweet Pepper |
| Capsicum - Salad Mix | Capsicum annuum | | Capsicum, Bell Pepper, Sweet Pepper |
| Capsicum - Tequila Bell Pepper | Capsicum annuum | | Capsicum, Bell Pepper, Sweet Pepper |
| Cardoon | Cynara cardunculus | | Cardoon, artichoke thistle, cardone, cardoni, carduni, or cardi |
| Catgrass | Dactylis glomerata | | Catgrass, petgrass |
| Catmint - Common | Nepeta spp | | Catmint, cat mint, nepeta |
| Catmint - Cottage Blue | Nepeta spp 'Cottage Blue' | | Catmint, cat mint, nepeta |
| Catmint - Snowflake | Nepeta spp 'Snowflake' | | Catmint, cat mint, nepeta |
| Catnip | Nepeta cataria | | Catnip |
| Cauliflower - Broccoflower | Brassica oleracea 'Botrytis' | | |
| Cauliflower - Orange | Brassica oleracea 'Botrytis' | | |
| Cauliflower - Violet Scicillian | Brassica oleracea 'Botrytis' | | |
| Cauliflower - White | Brassica oleracea 'Botrytis' | | |
| Cavolo Nero | | | Tuscan kale, Tuscan cabbage, Italian kale, dinosaur kale, black kale, flat back cabbage, palm tree kale, or black Tuscan palm |
| Celery - Pepperming Stick | Apium graveolens | | |
| Chamomile - German | Matricaria recutita syn. Chamomilla recutita | | German chamomile, annual chamomile, chamomile, tea chamomile, medicinal chamomile, chamomile, camomile, Italian camomilla, Hungarian chamomile, Kamilla, wild chamomile, scented mayweed |
| Chamomile - Lawn | Chamaemelum nobile 'Treneague' | | camomile, Roman chamomile, English chamomile, garden chamomile, ground apple, low chamomile, whig plant, lawn chamomile, creeping chamomile |
| Chamomile - Roman | Chamaemelum nobile (syn. Athemis nobilis) | | camomile, Roman chamomile, English chamomile, garden chamomile, ground apple, low chamomile, whig plant |
| Chervil | Anthriscus cerefolium | | Chervil, garden chervil, French parsley |
| Chicory - Red Treviso | Chicorium intybus | | Radicchio, Chicory |
| Chilli - Anaheim | Capsicum annuum 'Anaheim' | | Anaheim pepper |
| Chilli - Basket of Fire | Capsicum annuum 'Basket of Fire' | | Basket of fire pepper |
| Chilli - Bishop's Crown | Capsicum baccatum var. pendulum | | Bishop's crown pepper, Christmas bells pepper, Madagascar sweet pepper |
| Chilli - Cayenne | Capsicum annuum 'Cayenne' | | Cayenne pepper, long red cayenne |
| Chilli - Chenzo | Capsicum sp 'Chenzo' | | Chenzo pepper |
| Chilli - Devil's Tongue Yellow | Capsicum spp | | Devil's Tongue pepper |
| Chilli - Dorset naga | C. chinense C. frutescens | | Bhut jolokia, ghost pepper, ghost chili, U-morok, red naga, naga jolokia and ghost jolokia |
| Chilli - Fatalli | Capsicum chinense 'Fatalii' | | Fatalii pepper |
| Chilli - Fish Pepper | Capsicum | | Fish pepper |
| Chilli - Habanero Orange | Capsicum chinense Habanero Group | | Habanero pepper |
| Chilli - Habanero Red | Capsicum chinense Habanero Group | | Habanero pepper |
| Chilli - Jalapeno Early | Capsicum annuum longum 'Jalapeno Early' | | Jalapeno pepper, Jelapeno pepper |
| Chilli - Jalapeno Flame | Capsicum annuum longum 'Jalapeno Flame' | | Jalapeno pepper, Jelapeno pepper |
| Chilli - Kopay | Capsicum spp | | Kopay chilli |
| Chilli - Loco | Capsicum sp 'Loco' | | Loco pepper |
| Chilli - Orange Tiger | Capsicum spp | | Orange Tiger pepper |
| Chilli - Padron | Capsicum annuum 'Padron' | | |
| Chilli - Piri piri (chillies grow up) | Capsicum frutescens | | Piri piri, peri peri, pili pili, African bird's eye chili, African birdseye |
| Chilli - Tabasco | Capsicum frutescens 'Tabasco' | | Tabasco pepper |
| Chilli - Thai Hot (chillies grow down) | Capsicum annuum 'Bird's Eye' | | Bird's eye chili, bird eye chili, bird's chili or Thai chili |
| Chilli - Trinidad Moruga Scorpion | Capsicum spp | | Trinidad pepper |
| Chilli - Yellow Banana Pepper | Capsicum annuum longum 'Banana Pepper' | | Banana pepper, yellow pepper, sweet pepper |
| Chives - Common | Allium schoenoprassum | | Common chives |
| Chives - Garlic | Allium tuberosum | | Garlic chives, Chinese chives |
| Chrysanthemum - Edible | Chrysanthemum coronaria (syn. Glebionis coronaria) | | Chop-suey greens, shungiku, garland chrysanthemum,[5] chrysanthemum greens,[5] edible chrysanthemum, crowndaisy chrysanthemum,[6] chop suey green,[5] crown daisy,[5] and Japanese-green |
| Comfrey - purple flowering | Symphytum spp | | Comfrey, Knitbone |
| Comfrey - white flowering | Symphytum spp | | Comfrey, Knitbone |
| Coreopsis - Dwarf Red | Coreopsis tinctoria 'Dwarf Red' | | Plains coreopsis, garden tickseed, golden tickseed, calliopsis |
| Coreopsis - Plains | Coreopsis tinctoria | | Plains coreopsis, garden tickseed, golden tickseed, calliopsis |
| Coriander | Coriandrum sativum | | Cilantro, Chinese parsley, dhania |
| Cornflower | Centauria cyanus | Various colours (cyan, white, dark pink, light pink, purple, dark purple, almost black etc) | Cornflower, bachelor's button, bluebottle, boutonniere flower, hurtsickle, cyani flower |
| Curry bush | Helichrysum italicum (syn. Helichrysum angustifolium) | | Curry bush, helichrysum |
| Dahlia | Dahlia spp | | Dhalia, cactus flower |
| Delphinium - Blue | Delphinium spp | | Delphinium |
| Dianthus - Clove Pinks | Diantus carophyllus | | Clove Pinks, dianthus |
| Dianthus - Double Flowering Pinks | Dianthus spp | | Dianthus, pinks |
| Dianthus - Rainbow Loveliness | Dianthus x hybridus | | Rainbow dianthus, frilled dianthus |
| Dianthus - Sweet William | Dianthus barbatus | | Sweet William, wee willie, dianthus |
| Dill | Anethum graveolens | | Dill |
| Dogsbane | Plectranthus ornatus | | Plectranthus, Dog bane, Dog's bane |
| Echinacea | Echinacea purpurea | | Coneflower, Echinacea |
| Echinacea - Lustre Hybrids | Echinacea purpurea hyb. | | Coneflower, Echinacea |
| Echinacea - White Swan | Echinacea purpurea 'White Swan' | | Coneflower, Echinacea |
| Elecampane | Inula helenium | | horse-heal, marchalan, elfdock, aunee, helenio, enula campana, echter alant, enula, campana |
| Endive - Green Curly Ruffec | Cichorium endive 'green ruffec' | | Endive |
| Evening Primrose | Oenothera biennis | | evening primrose, suncups, sundrops. |
| Fennel - Bronze | Foeniculum vulgare 'Purpureum' | | Fennel, marathon, funcho |
| Fennel - Florence | Foeniculum vulgare 'Dulce' | | Florence Fennel, Finocchio |
| Fennel - Sweet | Foeniculum vulgare | | Fennel, marathon, funcho |
| Feverfew | Tanacetum parthenium (syn. Chrysanthemum parthenium, Pyrethrum parthenium) | | Feverfew, bachelor's buttons, featherfew, migraine herb, headache plant |
| Forget-me-not | Myosotis scorpioides | | True forget-me-not |
| Foxglove | Digitalis purpureum | Various colours (cyan, white, dark pink, light pink, purple, dark purple, almost black etc) | Digitalis, Foxglove |
| Fuller's Teasel | Dipsacus sativus | | teasel, teazel, teazle. |
| Goji Berry | Lycium barbarum | | Goji, goji berry or wolfberry |
| Good King Henry | Blitum bonus-henricus (syn. Chenopodium bonus-henricus) | | Good-King-Henry, Poor-man's Asparagus, Perennial Goosefoot, Lincolnshire Spinach, Markery,English mercury, mercury goosefoot, |
| Gotu Kola | Centella asiatica (syn. Hydrocotyle asiatica) | | Centella, Asiatic pennywort, Indian pennywort, hydrocotyle, gotu kola, pennywort |
| Grape - Albany Surprise | Vitis vinifera 'Albany surprise' | | Grape |
| Heartsease | Viola tricolor | | Johnny Jump up, heartsease, heart's ease, heart's delight, tickle-my-fancy, Jack-jump-up-and-kiss-me, come-and-cuddle-me, three faces in a hood, love-in-idleness |
| Hollyhock - Bright Pink Single | Alcea rosea (syn. Althaea rosea) | | Hollyhock |
| Hollyhock - Mixed Doubles | Alcea rosea (syn. Althaea rosea) | | Hollyhock |
| Hollyhock - Various Single | Alcea rosea (syn. Althaea rosea) | | Hollyhock |
| Hollyhock - White Single | Alcea rosea (syn. Althaea rosea) | | Hollyhock |
| Honeywort | Cerinthe major 'Purpurascens' | | Honeywort, cerinthe |
| Horehound- White | Marubium vulgare | | White horehound, common horehound |
| Horseradish | Armoracia rusticana | | Horseradish |
| Hound's Tongue - Blue | Cynoglossum amabile | Blue | Hound's tongue, wild forget-me-not, Chinese forget-me-not |
| Hound's Tongue - Pink | Cynoglossum amabile | Pink | Hound's tongue, wild forget-me-not, Chinese forget-me-not |
| Hound's Tongue - White | Cynoglossum amabile | White | Hound's tongue, wild forget-me-not, Chinese forget-me-not |
| Jam plant | Hibiscus sabdariffa | | Roselle, Rosella, rosela, Jamaican Jam Plant, Hibiscus |
| Kohlrabi - Green | | | |
| Kohlrabi - Purple | | | |
| Lacy Tansy | Phacelia tanacetifolia | | Phacelia, Lacy phacelia, blue tansy, purple tansy. |
| Lavender - English | Lavandula angustifolia | | English lavender, true lavender, angustifolia lavender, cooking lavender, edible lavender |
| Lavender - Fern Leaf | Lavandula multifida | | Fern leaf lavender, trident lavender |
| Lavender - French | Lavandula dentata | | French lavender |
| Lavender - Spanish | Lavandula stoechas | | Spanish lavender |
| Lemon balm | Melissa officinalis | | Lemon balm, balm, common balm, balm mint |
| Lemongrass | Cymbopogon citratis | | lemon grass, lemongrass, barbed wire grass, silky heads, citronella grass, cha de Dartigalongue, fever grass, tanglad, hierba Luisa, or gavati chaha |
| Lettuce - Cos | Lactuca sativa | | Cos lettuce |
| Lettuce - Danyelle | Lactuca sativa | | Danyelle lettuce |
| Lettuce - Drunken Woman Fringed Head | Lactuca sativa | | Drunken Woman Fringed Head lettuce |
| Lettuce - Freckles | Lactuca sativa 'Freckles' | | Freckles lettuce |
| Lettuce - Lollo Rosso | Lactuca sativa | | Lollo Rosso lettuce |
| Lettuce - Rouge d' Hiver | Lactuca sativa | | Rouge d' Hiver lettuce |
| Liquorice | Glycyrrhiza glabra | | Licorice, Liquorice, Sweet root, Sweet-root |
| Marigold - Common (various) | Tagetes spp | | Common marigold |
| Marigold - French Vanilla (Cream) | Tagetes erecta | | MarigoldFrench |
| Marigold - Starfire | Tagetes tenuifolia | | Starfire marigold |
| Marigold - Strawberry Blonde | Tagetes patula | | Marigold Strawberry Blonde |
| Marjoram - Golden | Origanum majorana 'Acorn Banks' | | Acorn Banks, Golden oregano |
| Marjoram - Sweet | Origanum majorana | | sweet marjoram, knotted marjoram, pot marjoram |
| Marshmallow | Alcea officinalis | | marsh-mallow, marsh mallow, common marshmallow |
| Meadowsweet - pink | Filipendula rubra | | Queen of the meadow, meadowsweet |
| Mint - Applemint | Metha suaveolens | | Applemint |
| Mint - Basil mint | Mentha x piperita f.citrata 'Basil' | | Basil mint |
| Mint - Chocolate mint | Mentha x piperita 'Chocolate' | | Chocolate mint |
| Mint - Common/Garden Mint | Mentha spp | | Common/Garden Mint |
| Mint - Ginger mint | Mentha x gracilis syn. Mentha x gentilis | | Ginger mint |
| Mint - Japanese Menthol Mint | Mentha arvensis var piperascens | | Japanese Menthol Mint |
| Mint - Julep mint | Mentha spp | | Julep mint |
| Mint - Peppermint | Mentha x piperita | | Peppermint |
| Mint - Spearmint | Mentha spicata | | Spearmint |
| Mint - Pineapple mint | Mentha suaveolens 'Variegata' | | Pineapple mint |
| Mitsuba | Cryptotaenia japonica | | Japanese Parsley |
| Motherwort | Leonorus cardiaca | | throw-wort, lion's ear, and lion's tail. |
| Mullein | Verbascum thapsis | | Great Mullein, Common Mullein |
| Mullein - Moth mullein (pink) | Verbascum blattaria | | Moth mullein, pink mullein |
| Mustard - Black | Brassica nigra syn. Sinapis nigra | | Black mustard |
| Mustard - Brown/Yellow | Brassica juncea | | Brown/Yellow mustard |
| Mustard - Red Giant | Brassica juncea | | Japanese mustard |
| Mustard - White | Brassica alba syn. Sinapis alba | | Mustard salad |
| Okinawa Spinach | Gynura bicolor | | Cholesterol spinach, gynura, Okinawan spinach |
| Orach | Atriplex hortensis var rubra | | Garden orache, Red orach, Mountain spinach, French spinach, Orache, Arrach, Saltbush |
| Oregano - Common | Origanum vulgare | | Oregano, Oreganum, Origanum |
| Oregano - Country Cream | Origanum vulgare 'Country Cream' | | Country Cream oregano |
| Oregano - Golden | Origanum vulgare 'Aureum crispum' | | Golden oregano |
| Parcel | Apium graveolens | | Smallage, Wild Celery, Cutting Celery |
| Parsley - Curly leaf | Petroselinum crispum | | Moss parsley, Triple-curled, Curled |
| Parsley - Flat leaf | Petroselinum crispum var. Neopolitanum | | Italian parsley, Flat-leaf |
| Passionfruit - Black Beauty | Passiflora edulis | | Granadilla, Passion fruit, passiflora, passionfruit |
| Pelargonium - Chocolate Scented | Pelargonium spp | | Chocolate Scented Geranium |
| Pelargonium - Citronella scented | Pelargonium spp | | Citronella Scented Geranium, Mosquito plant |
| Pelargonium - Coconut | Pelargonium spp | | Coconut Scented Geranium |
| Pelargonium - Ginger Scented | Pelargonium spp | | Ginger Scented Geranium |
| Pelargonium - Lemon scented | Pelargonium spp | | Lemon Scented Geranium |
| Pelargonium - Nutmeg | Pelargonium spp | | Nutmeg Scented Geranium |
| Pelargonium - Peppermint Scented | Pelargonium spp | | Peppermint Scented Geranium |
| Pelargonium - Rose Scented | Pelargonium spp | | Rose Scented Geranium |
| Pelargonium - Rosy-Mint | Pelargonium spp | | Rosy-mint scented geranium |
| Penstemon - Alice Hindley | Penstemon spp | | Beardtongue, Penstemon |
| Penstemon - Charles Rudd | Penstemon spp | | Beardtongue, Penstemon |
| Penstemon - Katelyn | Penstemon spp | | Beardtongue, Penstemon |
| Penstemon - Purple with white throat | Penstemon spp | | Beardtongue, Penstemon |
| Penstemon - Red with white throat | Penstemon spp | | Beardtongue, Penstemon |
| Penstemon - Redcoat | Penstemon spp | | Beardtongue, Penstemon |
| Penstemon - Snowstorm | Penstemon spp | | Beardtongue, Penstemon |
| Penstemon - White with pink lip | Penstemon spp | | Beardtongue, Penstemon |
| Pepino | Solanum muricatum | | pepino dulce, sweet cucumber, pepino melon, melon pear |
| Pincushion | Scabiosa spp | Various colours (white, black knight, pink, light pink, mixed pink,purple) | Scabiosa, Pincushion |
| Pink Stemmed Kale | | | |
| Poppy - Black pompom | Papaver spp | | pompom poppy, peony poppy |
| Poppy - Danish Flag | Papaver spp | | Red & White poppy, Danish Flag poppy |
| Poppy - Fire Circle (pink) | Papaver spp | | Fire Circle, poppy |
| Poppy - Jellybeans | Eschscholzia californica | | Jellybeans poppy, Californian poppy |
| Poppy - Pink pompom | Papaver spp | | pompom poppy, peony poppy |
| Poppy - Purple double | Papaver spp | | Purple double poppy |
| Poppy - Purple pompom | Papaver spp | | pompom poppy, peony poppy |
| Poppy - Red | Papaver spp | | Red poppy, Flanders poppy |
| Poppy - Shirley's Summer Mix | Papaver spp | | Shirley's Summer Mix poppy |
| Purple Kale | | | |
| Purslane - Salad Red & Gold | Portulaca oleracea | | Purslane, verdolaga, pigweed, little hogweed, red root, pursle |
| Raspberry | Rubus idaeus | | Raspberry |
| Rhubarb - Glaskins Perpetual | Rheum rhabarbarum 'Glaskins Perpetual' | | Glaskins Perpetual rhubarb |
| Rhubarb - Victoria | Rheum rhabarbarum 'Victoria' | | Victoria rhubarb |
| Rocket - Perpetual/Winter/Perennial | Eruca sylvestris | | Perpetual rocket, winter rocket, perennial rocket |
| Rocket - Salad | Eruca sativa | | rocket salad, arugula, rucola, rucoli, rugula, colewort, roquette. |
| Rocket - Wild | Diplotaxis tenuifolia | | Perennial wall rocket, wild rocket, sand rocket, Lincoln weed, white rocket, wild Italian arugula, sylvetta arugula |
| Rose Campion - Ragged Robin | Lycnis flos-cuculi | | Ragged Robin |
| Rose Campion - Red/Pink | Lychnis coronaria (syn. Silene coronaria) | | rose campion, dusty miller, mullein-pink, bloody William, lamp-flower |
| Rose Campion - White | Lychnis coronaria (syn. Silene coronaria 'Alba') | | rose campion, dusty miller, mullein-pink, bloody William, lamp-flower |
| Rosemary - Chef's Choice | Rosmarinus officinalis 'Chef's Choice' | | Rosemary |
| Rosemary - Trailing | Rosmarinus officinalis 'Prostratus' | | Rosemary |
| Rosemary - Tuscan Blue | Rosmarinus officinalis 'Tuscan Blue' | | Rosemary |
| Rue | Ruta graveolens | | rue, common rue, herb-of-grace |
| Sage - Bog | Salvia uliginosa | | bog sage |
| Sage - Clary | Salvia sclarea | | clary, clary sage, clear-eye |
| Sage - Common | Salvia officinalis | | common sage, sage, garden sage, culinary sage |
| Sage - Golden Sage | Salvia officinalis 'Icterina' | | Golden variegated sage |
| Sage - Meadow | Salvia pratensis | | Meadow sage |
| Sage - Pineapple | Salvia elegans | | Pineapple sage, Tangerine sage |
| Sage - Purple | Salvia officinalis 'Purpurascens' | | Purple sage |
| Sage - White | Salvia apiana | | White sage, bee sage, sacred sage |
| Salad Burnett | Sanguisorba minor | | salad burnet, garden burnet, small burnet, burnet |
| Savory - Summer | Satureja hortensis | | Summer savory |
| Savory - Winter | Satureja montana | | Winter savory |
| Savory - Winter Prostrate | Satureja montana iliryca or S. montana prostrata | | Creeping Savory |
| Shiso - Green | P. frutescens var. crispa f. viridis | | Beefsteak plant, aojiso, green shiso. |
| Shiso - Red/Purple | P. frutescens var. crispa f. purpurea | | Beefsteak plant, akajiso, red shiso |
| Silverbeet - Ruby red/Scarlet stem | Beta vulgaris | | |
| Soapwort - common | Saponaria officinalis | | common soapwort, bouncing-bet, crow soap, wild sweet William, soapweed |
| Sorrel - Common | Rumex acetosa | | Common sorrel |
| Sorrel - French | Rumex scutatus | | Buckler Leaf Sorrel |
| Sorrel - Red-veined | Rumex sanguineus | | Blood veined sorrel |
| Southernwood | Artemisia abrotanum | | Southernwood, lad's love, southern wormwood |
| Stevia | Stevia rebaudiana | | Sugar herb, sweet leaf, stevia |
| Strawberry | Fragaria spp | | Strawberry |
| Strawberry - Alpine | Fragaria vesca | | Wild strawberry, field strawberry |
| Strawberry Spinach | Chenopodium capitatum (syn. Blitum capitatum) | | Strawberry blite, blite goosefoot, strawberry goosefoot, strawberry spinach, Indian paint,Indian ink. |
| Swan plant | Asclepias brasiliensis (syn. Gomphocarpus physocarpus) | | Swan plant, butterfly plant, monarch plant, asclepias, balloonplant, balloon cotton-bush, bishop's balls, nailhead, or swan plant, |
| Sweet pea - dwarf pink | Lathyrus odorata | | Sweetpea |
| Sweet pea - Tuberous | Lathyrus tuberosus | | Sweetpea |
| Sweet pea - various | Lathyrus odorata | | Sweetpea |
| Sweet pea - Yates' Original | Lathyrus odorata | | Sweetpea |
| Szechuan Buttons | Acmella oleracea | | toothache plant, paracress, sechuan button, buzz buttons, electric daisy, jambu |
| Tamarillo - Red | Solanum betaceum | | Red tamarillo |
| Tansy | Tanacetum vulgare | | common tansy, bitter buttons, cow bitter, golden buttons |
| Tarragon - French | Artemisia dracunculus | | French tarragon |
| Tarragon - Russian | A. dracunculoides | | Russian tarragon |
| Tarragon - Texan | Tagetes lucida | | |
| Thyme - Caraway | Thymus herba-barona | | Caraway thyme |
| Thyme - Common | Thymus vulgaris | | Common thyme |
| Thyme - Creeping Broad-leaf | Thymus pulegioides | | Creeping broad-leaf thyme |
| Thyme - Doone Valley | Thymus vulgaris 'Doone Valley' | | Doone Valley thyme |
| Thyme - Emerald Carpet | Thymus vulgaris 'Emerald Carpet' | | Emerald Carpet thyme |
| Thyme - Golden | Thymus pulegioides 'Aureus' | | Golden thyme |
| Thyme - Lemon | Thymus x citriodorus | | Lemon thyme |
| Thyme - Lemon variegated | Thymus x citriodorus 'Variegata' | | Lemon variegated thyme |
| Thyme - Pizza | Thymus spp | | Pizza thyme |
| Thyme - Silver posie | Thymus vulgaris 'Silver posie' | | Silver posie thyme |
| Thyme - Upright variegated | Thymus spp | | Upright variegated thyme |
| Thyme - Woolly | Thymus pseudolanuginosus | | Woolly thyme |
| Tiger Flower | Tigridia spp | | peacock flowers, tiger-flowers, shell flowers, |
| Tomatillo - Purple | Physalis philadelphica | | Purple tomatillo |
| Tomato - Amish paste | Lycopersicon esculentum | | Amish paste |
| Tomato - Amish Sherbet | Lycopersicon esculentum | | Amish Sherbet tomato |
| Tomato - Ananas Noire | Lycopersicon esculentum | | Black pineapple tomato |
| Tomato - Beefsteak (Orange) | Lycopersicon esculentum | | Orange beefsteak tomato |
| Tomato - Berkerley Tie Dye Pink | Lycopersicon esculentum | | Berkerley Tie Dye Pink tomato |
| Tomato - Black Cherry | Lycopersicon spp | | Black cherry tomato |
| Tomato - Black Krim | Lycopersicon esculentum | | Black krim tomato |
| Tomato - Bloody Butcher | Lycopersicon esculentum | | Bloody butcher tomato |
| Tomato - Brandywine (Pink) | Lycopersicon esculentum | | Pink brandywine |
| Tomato - Carmelita | Lycopersicon esculentum | | Carmelita tomato |
| Tomato - Casady's Folly | Lycopersicon spp | | Casady's Folly tomato |
| Tomato - Cherry | Lycopersicon spp | | Cherry tomato |
| Tomato - Costoluto Genovese | Lycopersicon esculentum | | Costoluto genovese tomato |
| Tomato - Currant | Lycopersicon pimpinellifolium | | Currant tomato |
| Tomato - Dr Walter | Lycopersicon esculentum | | Dr Walter tomato |
| Tomato - Gold Nugget | Lycopersicon esculentum | | Gold Nugget tomato |
| Tomato - Green Giant | Lycopersicon esculentum | | Green giant tomato |
| Tomato - Green Grape | Lycopersicon esculentum | | Green grape tomato |
| Tomato - Green Sausage | Lycopersicon esculentum | | Green sausage tomato |
| Tomato - Green Vernissage | Lycopersicon esculentum | | Green vernissage tomato |
| Tomato - Hawaiian Pineapple | Lycopersicon esculentum | | Hawaiian pineapple tomato |
| Tomato - Indigo Fireball | Lycopersicon esculentum | | Indigo fireball tomato |
| Tomato - Indigo Rose | Lycopersicon spp | | Indigo rose, black tomato |
| Tomato - Jaffa | Lycopersicon esculentum | | Jaffa tomato |
| Tomato - Jaune Flamme | Lycopersicon esculentum | | Jaune Flamme, Flame tomato |
| Tomato - Kiwi | Lycopersicon esculentum | | Kiwi tomato |
| Tomato - Marmande | Lycopersicon esculentum | | Marmande tomato |
| Tomato - Moneymaker | Lycopersicon spp | | Moneymaker tomato |
| Tomato - Moonglow | Lycopersicon esculentum | | Moonglow tomato |
| Tomato - Mortgage Lifter | Lycopersicon esculentum | | Mortgate lifter tomato |
| Tomato - Mr Stripey | Lycopersicon esculentum | | Mr Stripey tomato |
| Tomato - Orange Cherry | Lycopersicon spp | | Orange cherry tomato |
| Tomato - Orange Russian | Lycopersicon esculentum | | Orange Russian tomato |
| Tomato - Principe Borghese | Lycopersicon spp | | Principe Borghese tomato |
| Tomato - Purple Cherokee | Lycopersicon spp | | Purple cherokee tomato |
| Tomato - Purple Russian | Lycopersicon esculentum | | Purple russian tomato |
| Tomato - Reisentraube | Lycopersicon esculentum | | Reisentraube, riesentraube, bunch of grapes |
| Tomato - San Marzano | Lycopersicon esculentum | | San Marzano tomato |
| Tomato - Scoresby Dwarf | Lycopersicon esculentum | | Scoresby dwarf tomato |
| Tomato - Small Fry | Lycopersicon esculentum | | Small fry tomato |
| Tomato - Thai Pink Egg | Lycopersicon esculentum | | Thai pink, pink egg tomato |
| Tomato - Tommy Toe | Lycopersicon esculentum | | Tommy toe tomato |
| Tomato - Tumblar | Lycopersicon esculentum | | Tumblar, tumbler tomato |
| Tomato - Voyage | Lycopersicon esculentum | | Voyage tomato |
| Tomato - White Beauty | Lycopersicon esculentum | | White beauty, snowball tomato |
| Tomato - White Cherry | Lycopersicon spp | | White cherry tomato |
| Tomato - Yellow Cherry | Lycopersicon spp | | Yellow cherry tomato |
| Tomato - Yellow Pear | Lycopersicon esculentum | | Yellow pear tomato |
| Tomato - Zebra Stripe | Lycopersicon spp | | Zebra striped |
| Valerian | Valeriana officinalis | | Valerian, garden valerian, garden heliotrope (although not related to Heliotropium), setwall, all-heal |
| Vietnamese mint | Persicaria odorata | | Vietnamese coriander, Laksa leaf |
| Viola | Viola spp | Various colours also pansy | viola, pansy, faces |
| Wormwood | Artemisia absinthium, | | Wormwood, absinthe, absinthium, absinthe wormwood, true wormwood |
| yarrow - Lilac beauty | Achillea millefolium | | common yarrow, gordaldo, nosebleed plant, old man's pepper, devil's nettle, sanguinary, milfoil, soldier's woundwort, thousand-leaf, and thousand-seal.[5] |
| Yarrow - Terracotta | Achillea millefolium | | common yarrow, gordaldo, nosebleed plant, old man's pepper, devil's nettle, sanguinary, milfoil, soldier's woundwort, thousand-leaf, and thousand-seal.[5] |
| Yarrow - White | Achillea millefolium | | common yarrow, gordaldo, nosebleed plant, old man's pepper, devil's nettle, sanguinary, milfoil, soldier's woundwort, thousand-leaf, and thousand-seal.[5] |
| Zinnia - lilliput mix | Zinnia spp | | Zinnia |