Mud. Mud. Mud.
Everywhere!
It is the bane of living in Auckland in winter when it rains and rains on the clay soil. I honestly did not enjoy being in the garden this past week… a rare occasion, I promise you. I was slipping and a sliding more than actual walking – thank goodness for gumboots! And the rain has not ceased. Even with a few sunny days in between that makes it feel more like spring.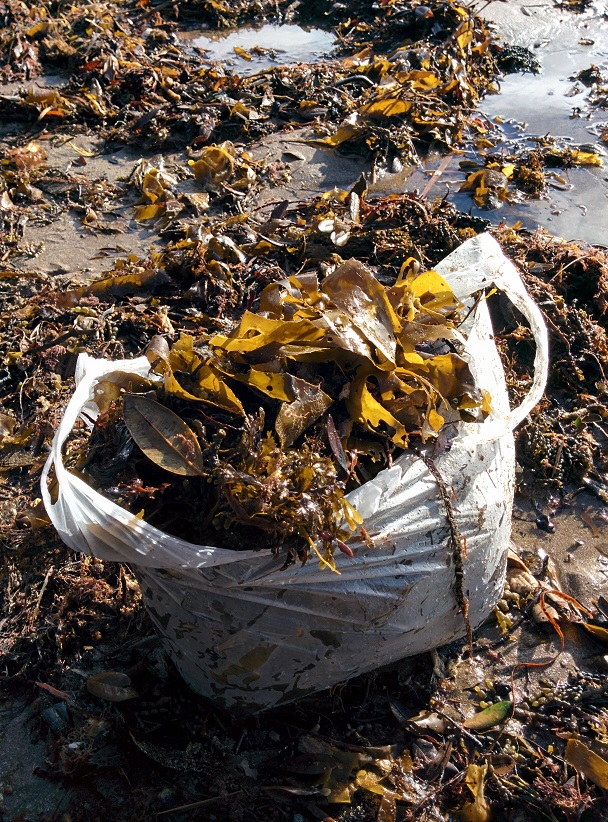 But work in the garden and nursery is never done, and mud or not, tasks had to be done. I collected seaweed for seaweed tea, tended to my compost bin, and checked on my Bokashi. I weeded a lot (thankfully one thing that the rain makes easier). I am also trying, where I can, to do a no-disturbance of the soil kind of weeding – snipping and nipping the plants off above ground rather than ripping the roots out. I read how this is part of the no-dig method and disturbs the soil less, and keeps the beneficial micro-organisms happy. Interested to see if this has any noticeable effect on the garden soil. I don't do this with all the weeds though, a few that I know spread through their roots and runners, I still pull.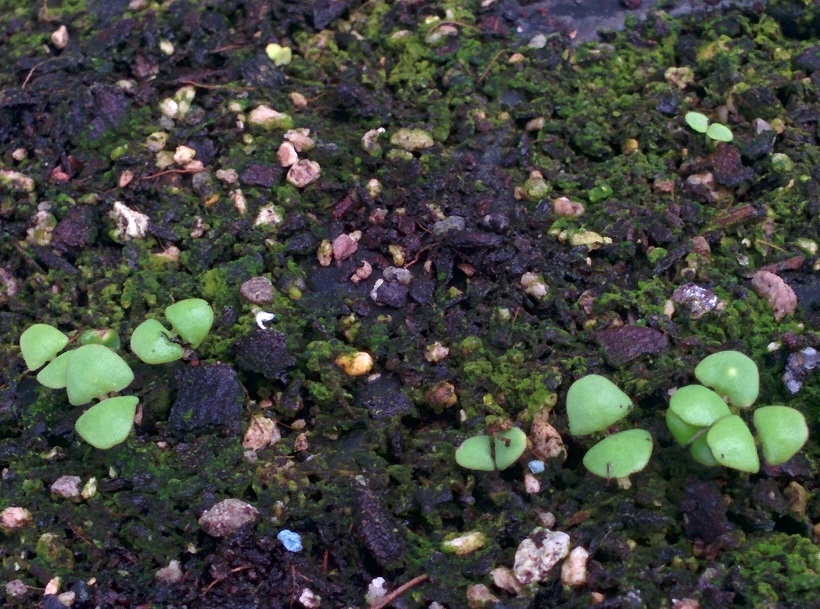 I continued sowing too, creating punnets of peas, beans, celery, coriander, dill, basil, Florence fennel, edible chrysanthemum, tomatoes and chillies. I've got zucchini and okra in early also (in a heated box). More flowers for the cottage garden and flower collection in the nursery too – cosmos, poached egg flower, gaillardia, rudbeckia, larkspur, foxglove, poppies, viscaria, and more edible flowers such as calendula, cornflower, electric daisies, hollyhock, viola and clary sage.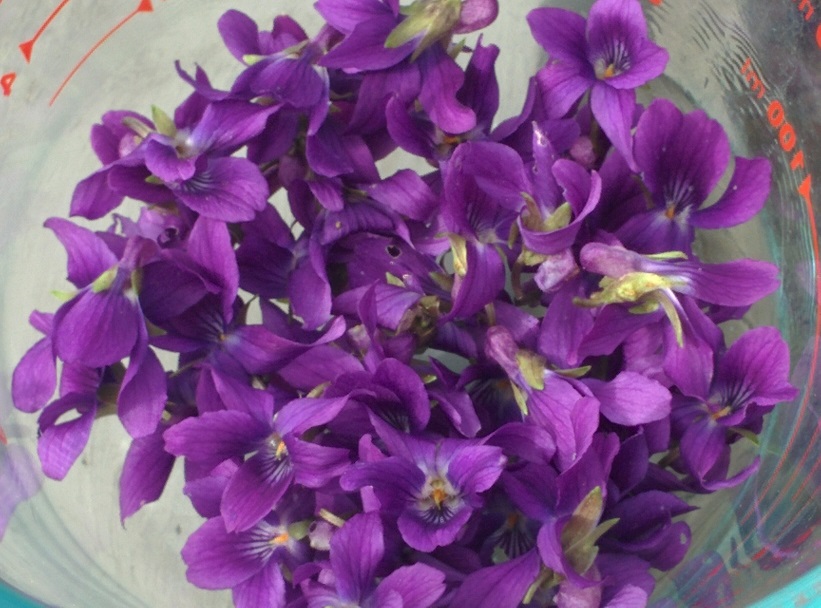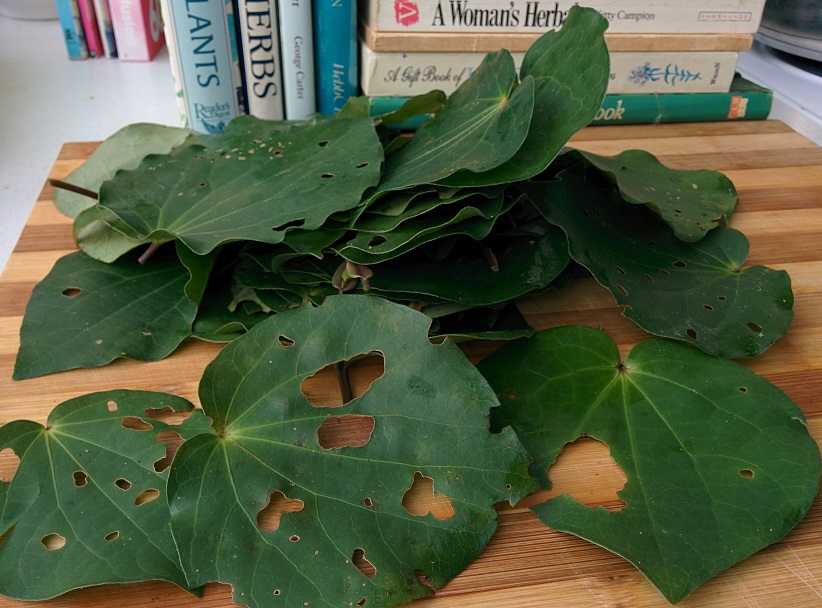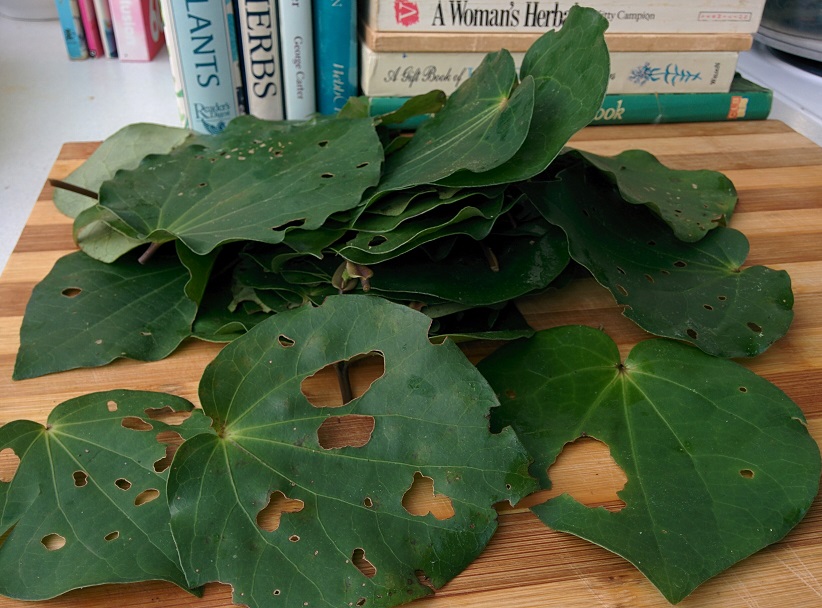 I also got a chance to make a few things from my garden – violet syrup from all the delightfully scented sweet violets in flower at the moment, and a calendula balm. Wild harvested kawakawa a few weeks back became a demonstration for a herb group on how to make a healing herbal balm.
I continue to harvest miner's lettuce, baby beet leaves, mizuna and mustard streaks, baby silverbeet leaves, salad burnet and lettuce for some gorgeous fresh salads.
An exciting find was that the three curry leaf (Murraya koeniggi) seeds that I put into punnets a few weeks back have sprouted – all three! I'm very excited to be growing my own from seed for the first time! The 180 cuttings of Okinawan Spinach (Gynura bicolor) I made has rooted and will be bagged up soon too!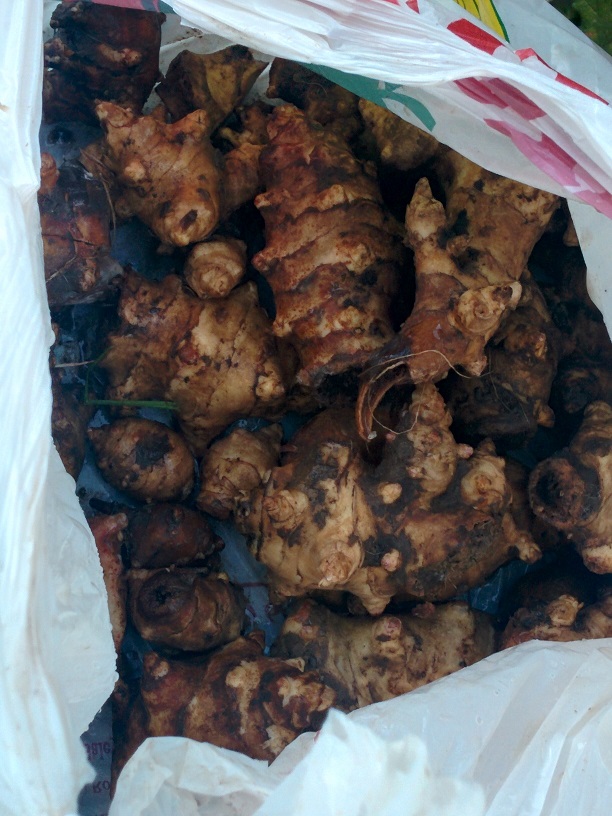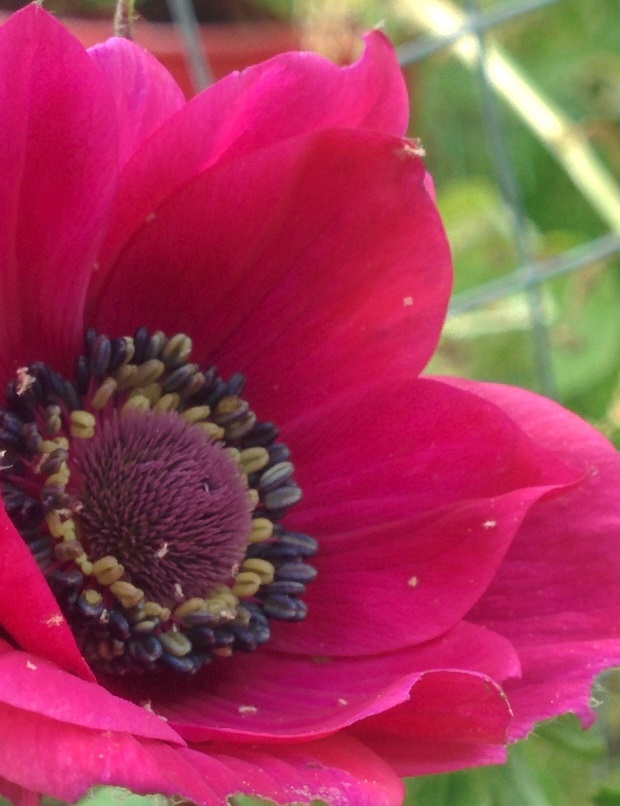 New to the garden is a bag of Jerusalem artichoke tubers I was gifted – these will be put into a large tub soon. First time growing these sunchokes!
Spring is definitely around the corner – the first Jasmine flowers are opening up, not to mention the pretty spring bulbs that are all starting to flower too – I've got some gorgeous freesias and anemones opening up.