Crazy Tomato Lady
It's all about tomatoes this time of year! I'm in my element gathering every day from my different tomato plants - eager for each new cultivar to ripen so that I can enjoy it's shape, colour and of course, taste test. So far my most prolific tomato is Jaune Flamme, and the tastiest would be Purple Cherokee.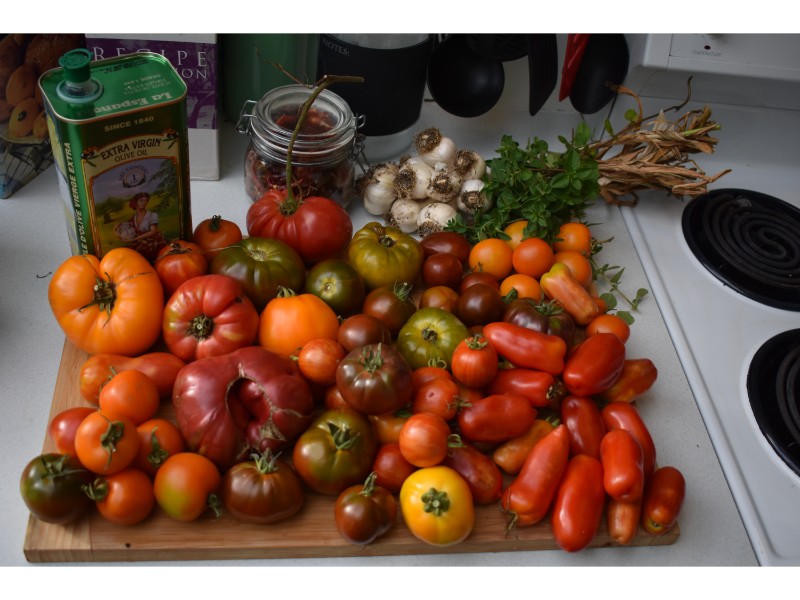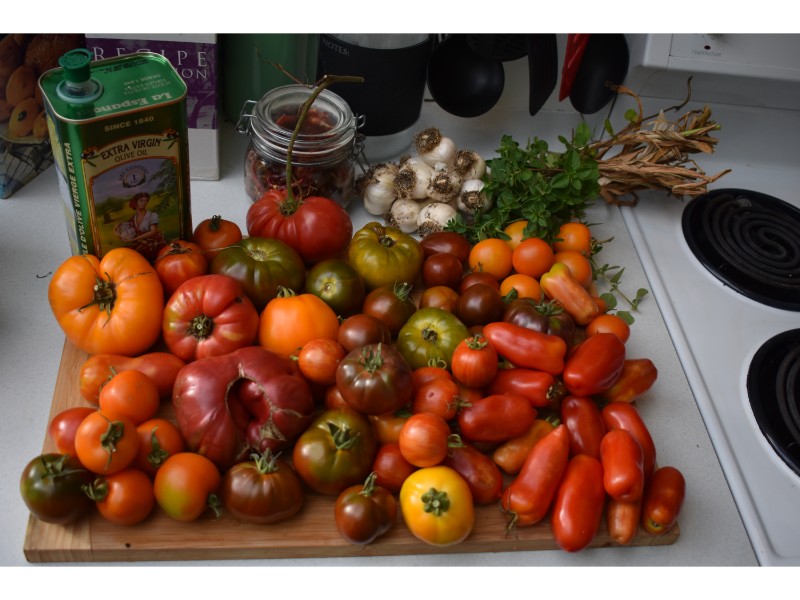 After last season with lots of different delicious varieties gracing my harvest basket, I decided, being on a small space, that I should really actually only plant my top 10 producing plants this year, but at least 2 or 3 plants of each. It sounded like a good plan at the time, very sensible. But that was of course, before winter, when the eagerness to grow starts to gnaw at the soul, and seed catalogs arrive in the post, and seed swaps with gardening friends start... and let's just say that that all my good intentions flew out of the window and I am again growing over 60 cultivars of tomatoes - almost all of them heirlooms.
That may sound a lot (and it is for the general vegetable gardener), but it still is but a drop in the selection of seeds I had to choose from (over 200!) Am I tomato crazy? Certifiably so! But I love it...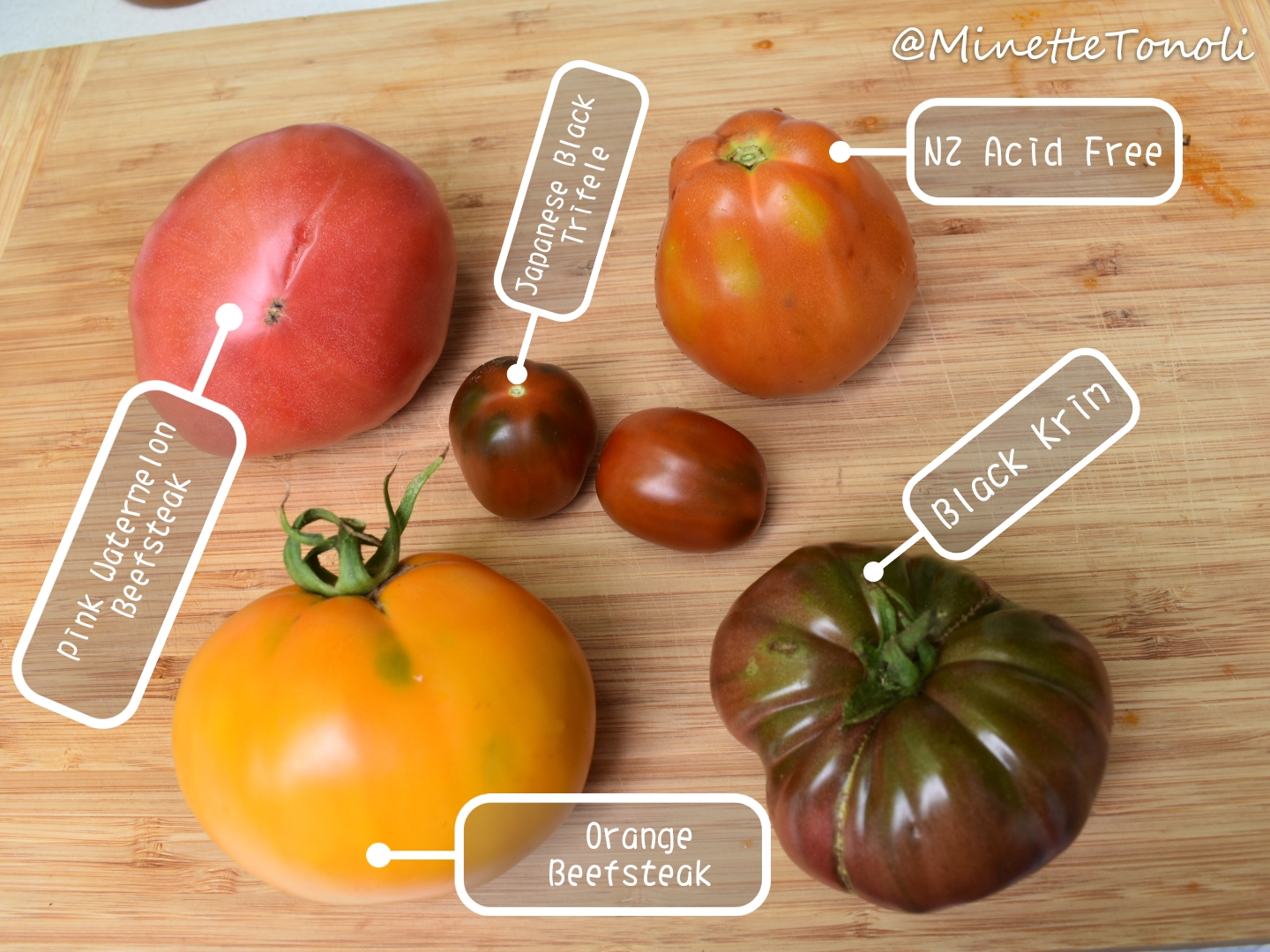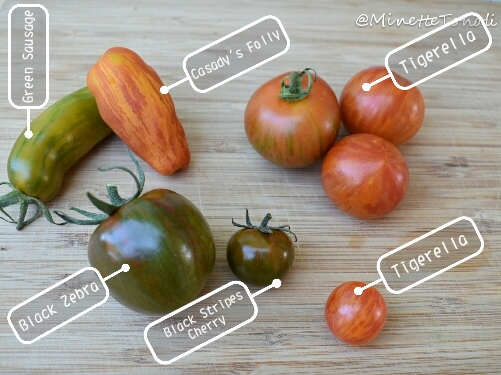 In case you don't know - I rent. In suburbia. A small section, of which I am only allowed to garden "a bit", so containing the farm in my head is sometimes a really big challenge. How I fit 60 tomatoes? Well, some are in a bit of garden I created a year ago (16 cherry tomatoes), another 16 are in 4 raised beds (4 tomatoes per garden... which is a bit overcrowded I admit), a lot are in 26l and 42l flexitubs (20) and 4 in 9l buckets (the dwarf and dwarf cherry ones), and I've got 4 in hanging baskets too. I also sneakily put around 8 more in the flower garden among the roses and herbs.
Interested in the cultivars I grow?
Here's a quick low-down:
CHERRIES
Sunrise bumblebee
Black Cherry
White Cherry
Riesentraube
Ildi
Orange bourgoin
Yellow Pear
Red Pear
Helsing Junction Blues
Doctors' Frosted Green
Green Grape
Green Vernissage
Jaffa
Aunt Amy's Apricot Cherry
Black Striped Cherry
BLACKS/PURPLES
Black Prince
Black from Tula
Paul Robeson
Black Roma
Japanese Black Trifele
Black Pear
Indigo Rose
Purple Russian
Purple Cherokee
Black Krim
Black Zebra
DWARF/TINY
Tumbler
Tiny Tim
Currant
MULTI/OTHER
Big Zebra
Violet Jasper
Peaches and Cream
Oaxacan Jewel
Indigo Fireball
REDS/PINKS
San Marzano
Federle
Giant Polish Paste
Alma Paste
Pik's Yugo
Tigerella/Red Zebra
Peron
Watermelon Beefsteak
Thai Pink Egg
Tlacalouca Pink
Isle of Capris
Voyage
Pink Brandywine
German Red Strawberry
Costoluto Fiorentino
Berkeley Tie-Dye Pink
Boxcar Willie
Mexico
ORANGES/YELLOWS
Orange Russian
Lava Flow
Mr Stripey
Casady's Folly
Dr Whyche's Yellow
Orange Beefsteak
Jaune Flamme
Taxi
Aunt Gertie's Gold
Utyonok
GREEN
Green Giant
Kiwi
Green Sausage
Lime Green Salad
Green Zebra
Green Envy
Pesty Problems
It's not all sunshine and roses in the garden though, and I'm finding that my companion planting efforts and my no-spray philosophy is not helping much to keep the pests away this year.
No disease though! Yay! Last year this time I had terrible looking tomatoes and very mildew-ridden zucchini and cucumbers. Perhaps my efforts in creating airflow has helped a lot! And planting on trenches of Bokashi (someone once told me they never had powdery mildew after planting on Bokashi, so I had to try it!). That and feeding the plants plenty (Seasol and Compost Tea every week).
But the bugs...the bugs...the bugs! Mainly it's Passion vine hoppers (on my cucumbers, grapes, and yes, passion fruit) and lots of green stink bugs all over my tomatoes!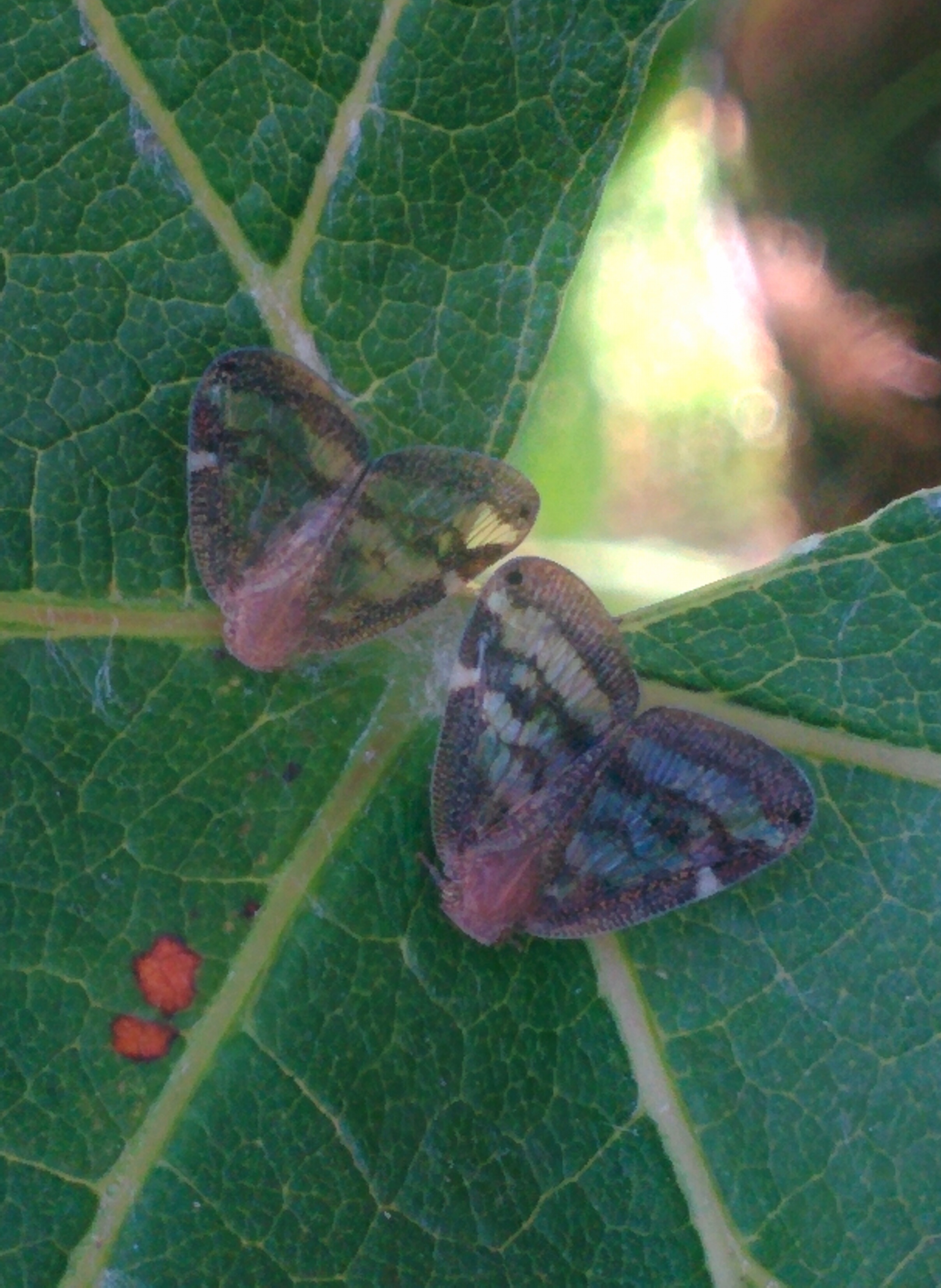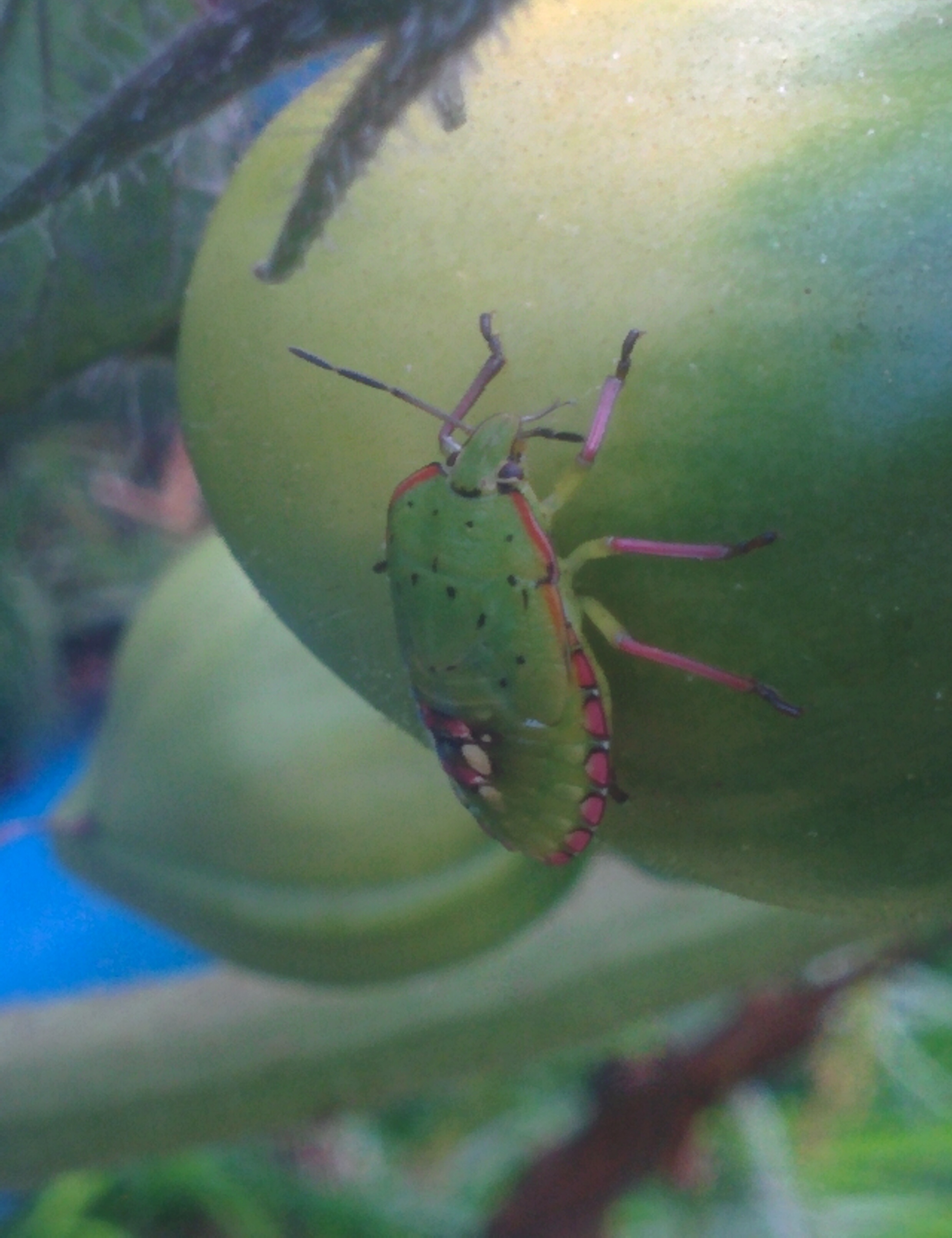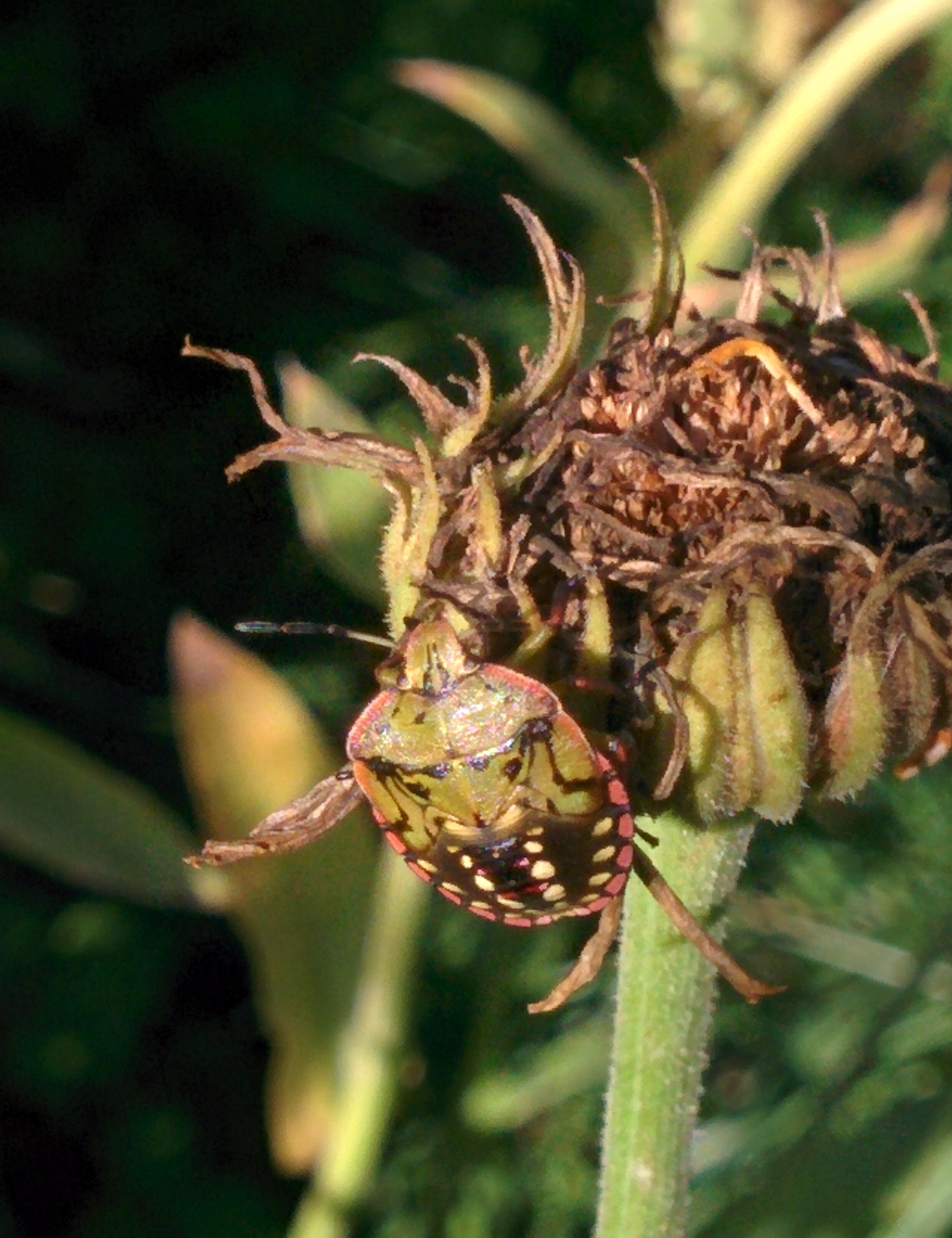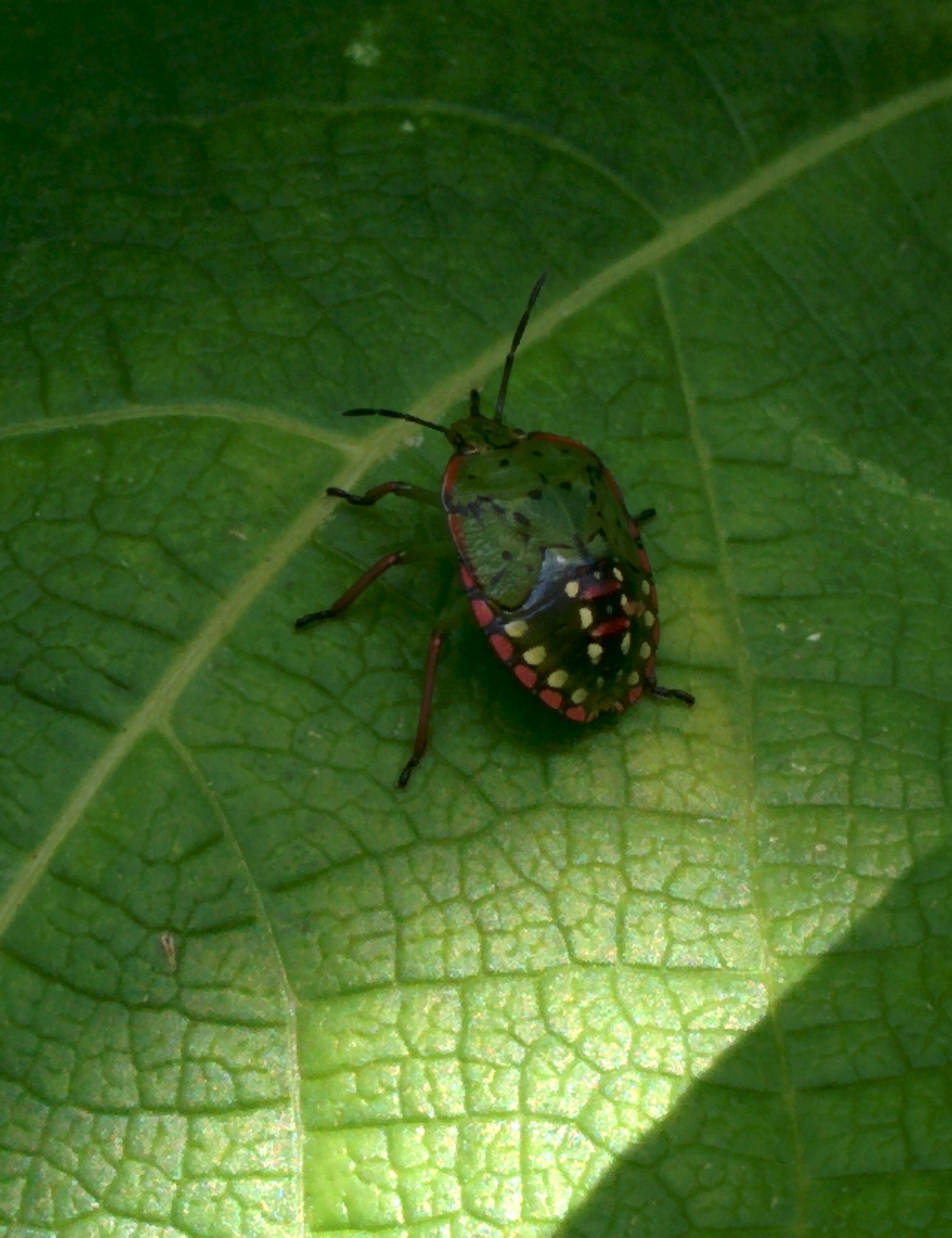 How do I deal with them? Mostly I do a bit of pick-off-and-squish. Or a very hard jet of water to spray them off. I've also done a go-round the garden with my aphid-away spray (garlic + onion + cayenne + soapy water). These all seem to bring a relief, but not for long. I guess I should have been a bit more vigilant with dealing to the little baby stinkbugs (they look like large black ladybugs) - they were easy to spot on my calendula plants, which I grew specifically to be able to destroy a whole "nursery" of stinkbugs...
Other things you can try to battle the bugs:
DE (Diatomaceous Earth)
Plant mint and catnip around susceptible plants.
Neem Oil
But as I am fond of saying - if nothing is eating your plants, they are probably not worth eating!
The Good Guys
And at least there are still a lot of good bugs around too!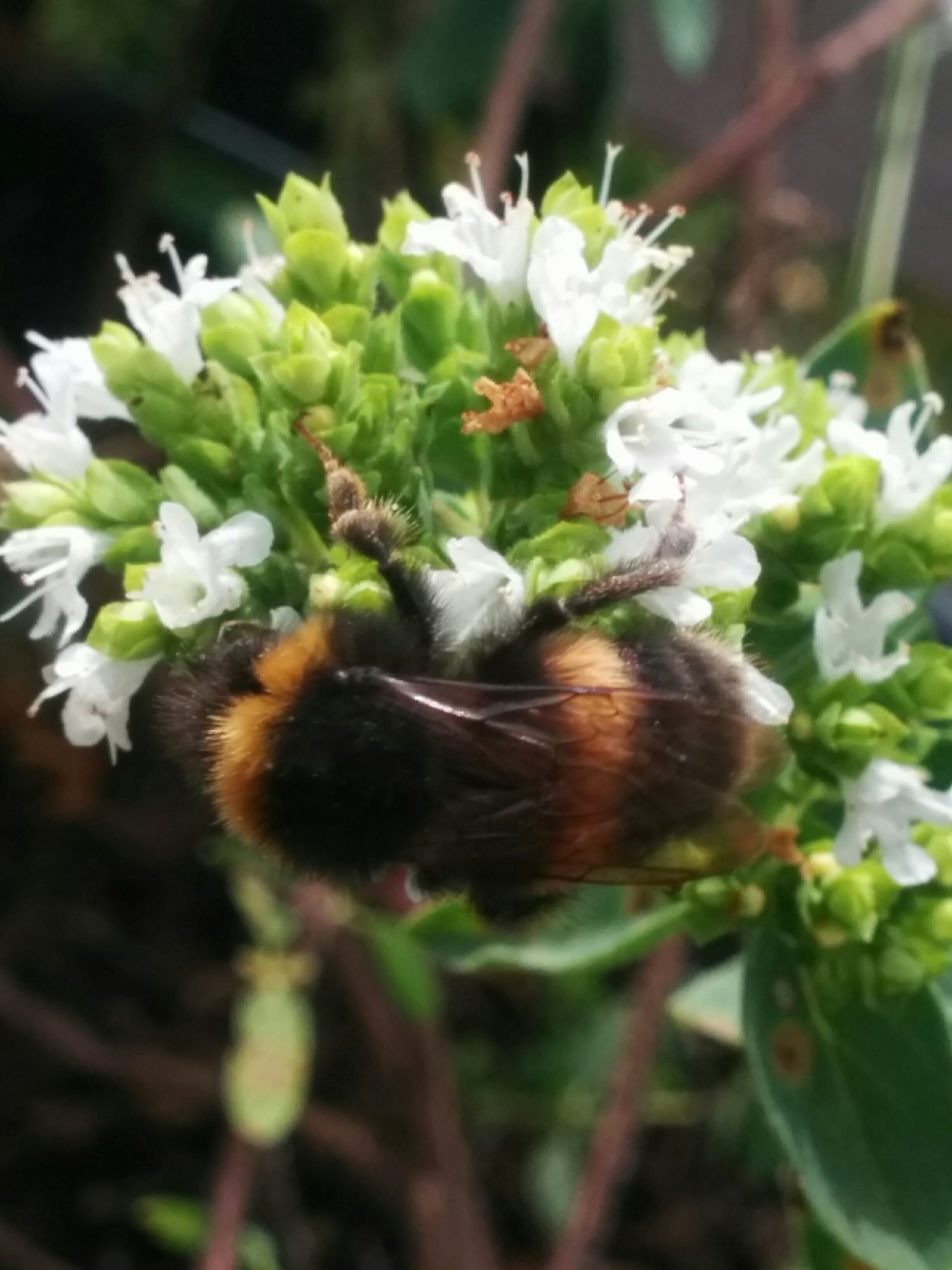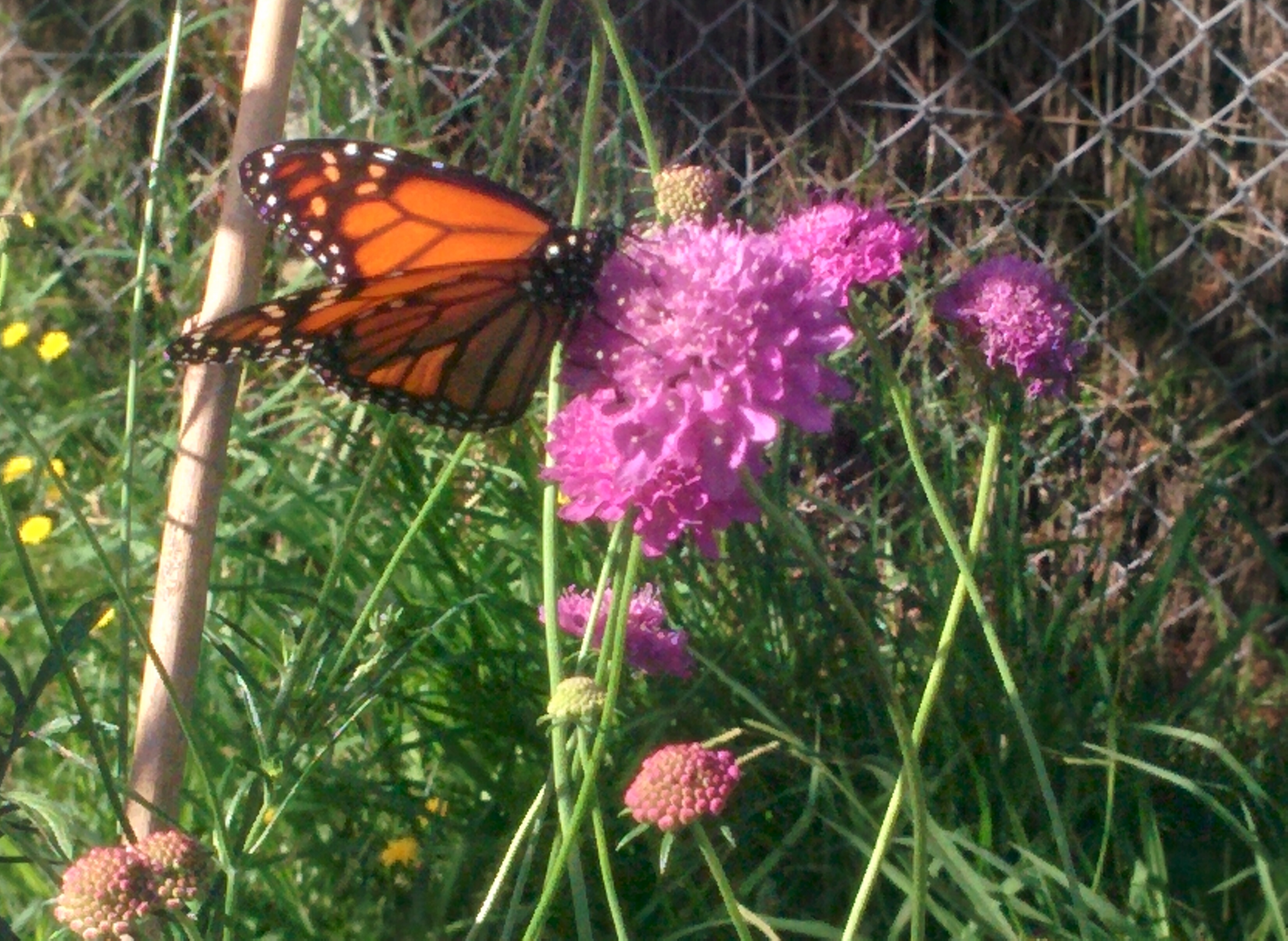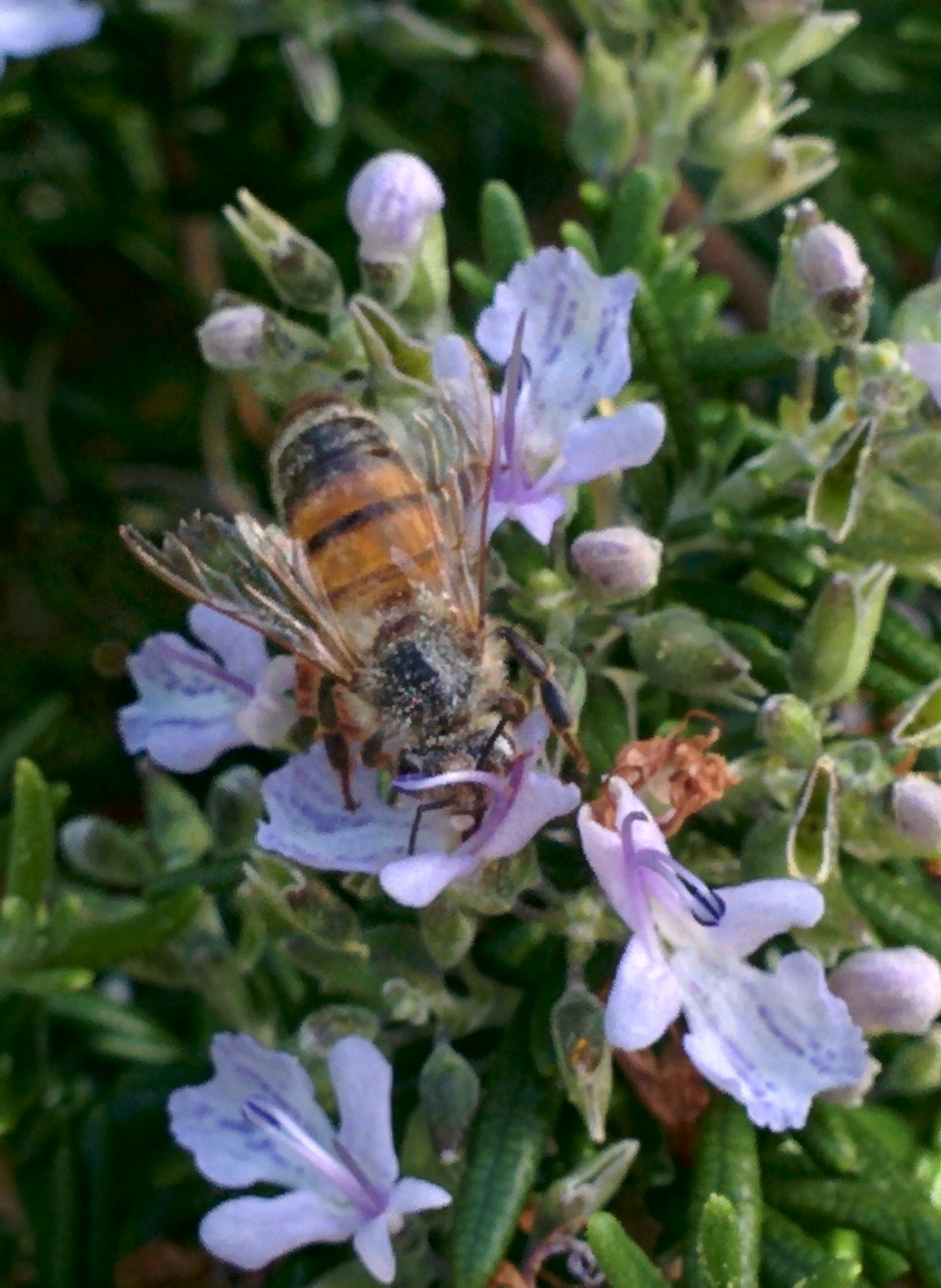 How to encourage bees and butterflies to the garden? It's very easy - plant a diverse garden with lots of nectar and pollen rich plants. Herbs that you allow to go to flower are powerful magnets for bees, like rosemary, thyme, oregano, marjoram, sage, basil and chives. Borage, phacelia, clover, and honeywort can be specifically planted to attract honeybees and bumblebees to the garden. Bees and bumblebees also love open-faced dahlias and roses, hollyhocks, sunflowers, scabiosa (pincushion) and flowering medicinal herbs such as anise hyssop, marshmallow, echinacea, cardoon, bee balm, and catnip. There's a load of other flowers to attract pollinators to the garden.
It's also important to *not spray* in the garden. And if you really MUST, then use only organic, natural and animal-safe sprays - preferably something you concoct at home. Spray in the evening when the bees have stopped foraging. But only if you really, really have to...
Flowering and Fruiting
This week's eye-catchers: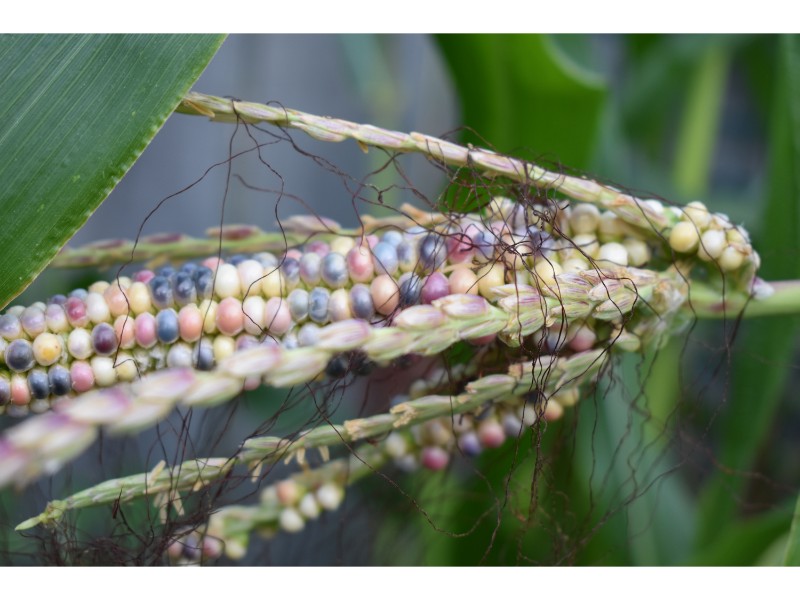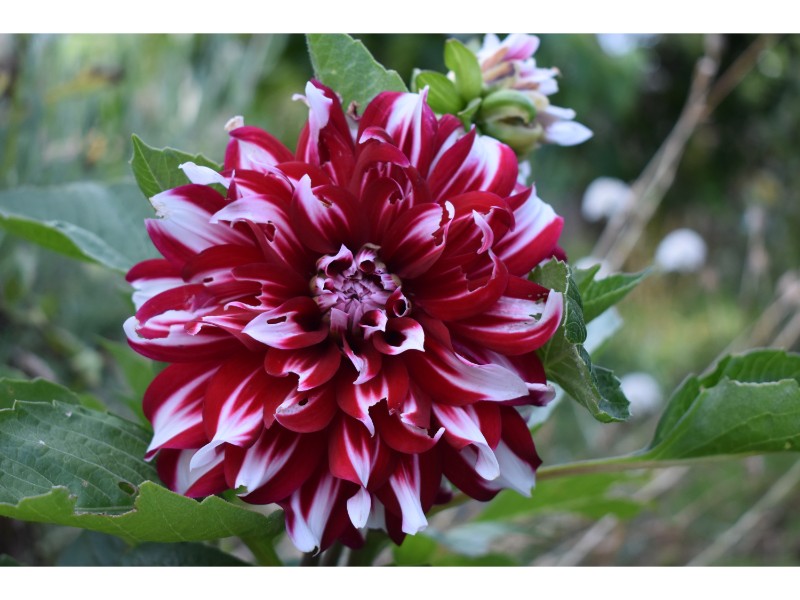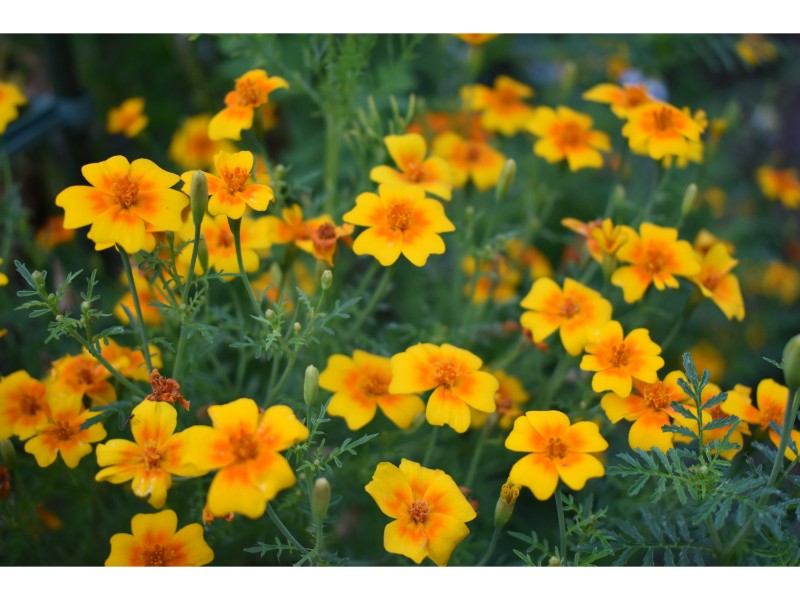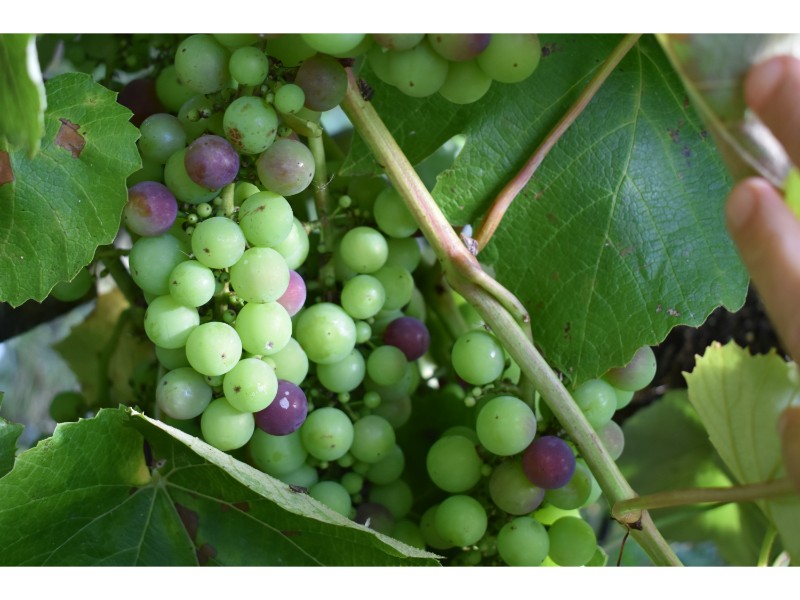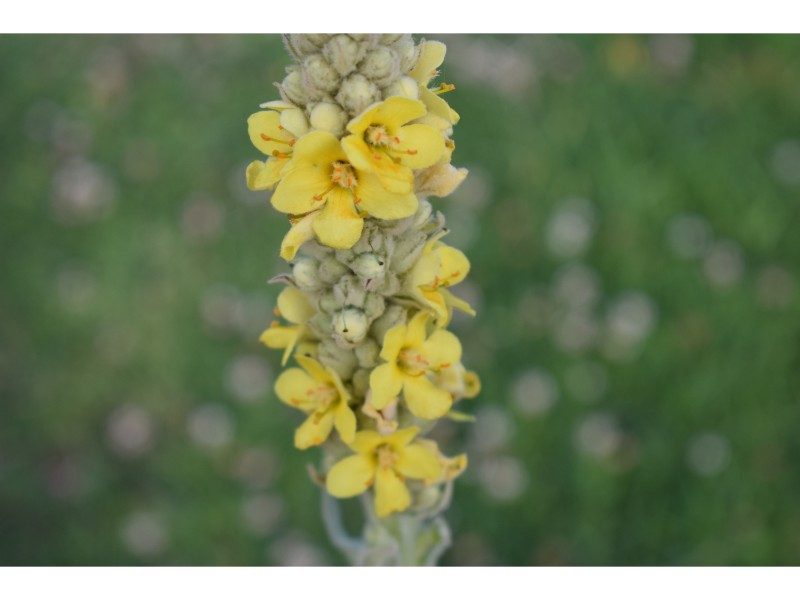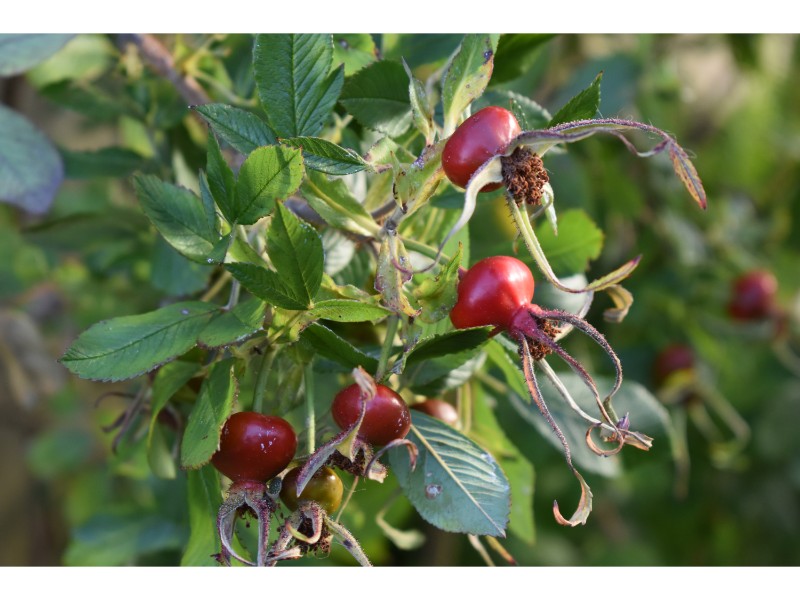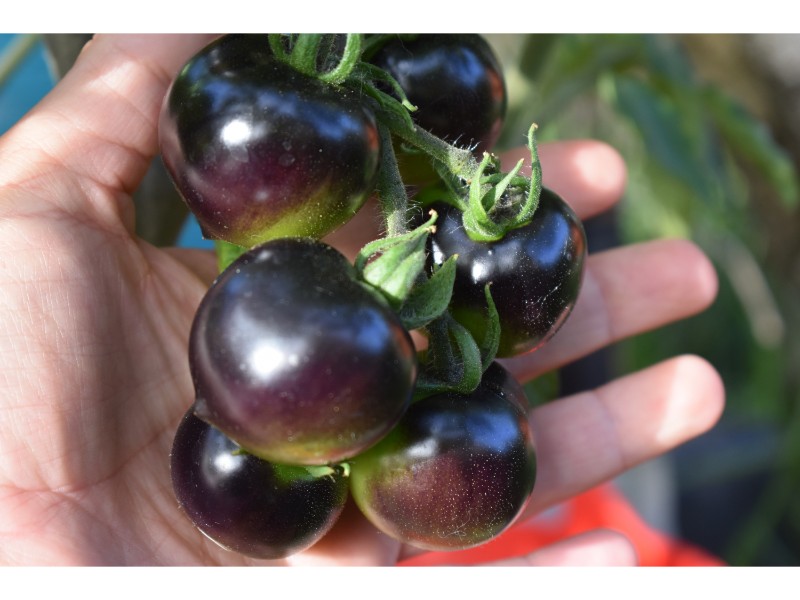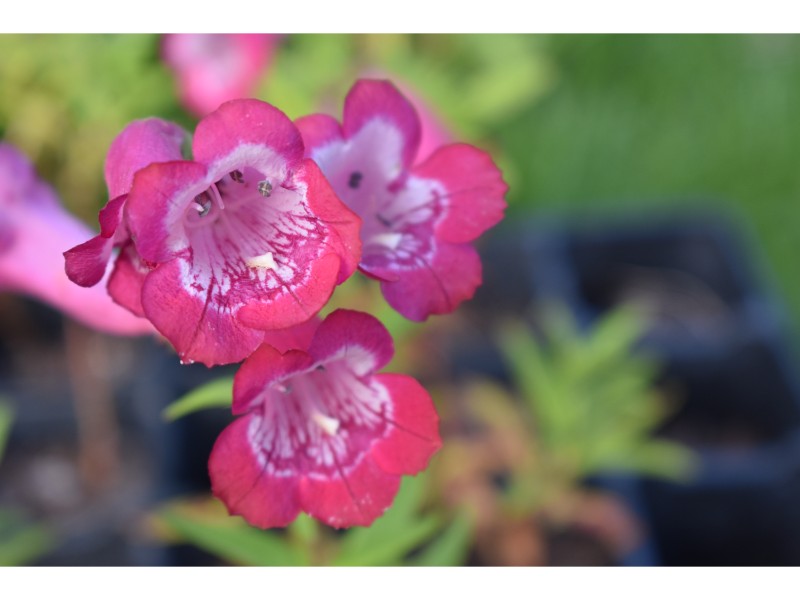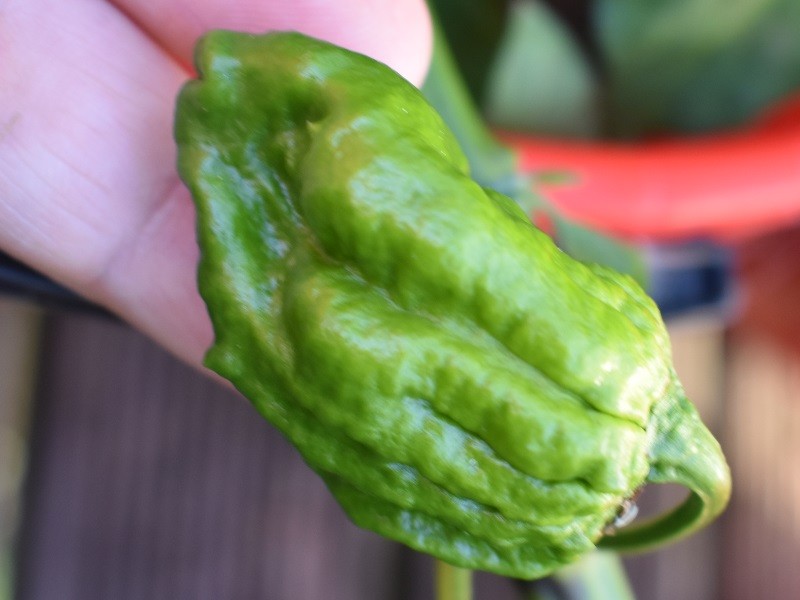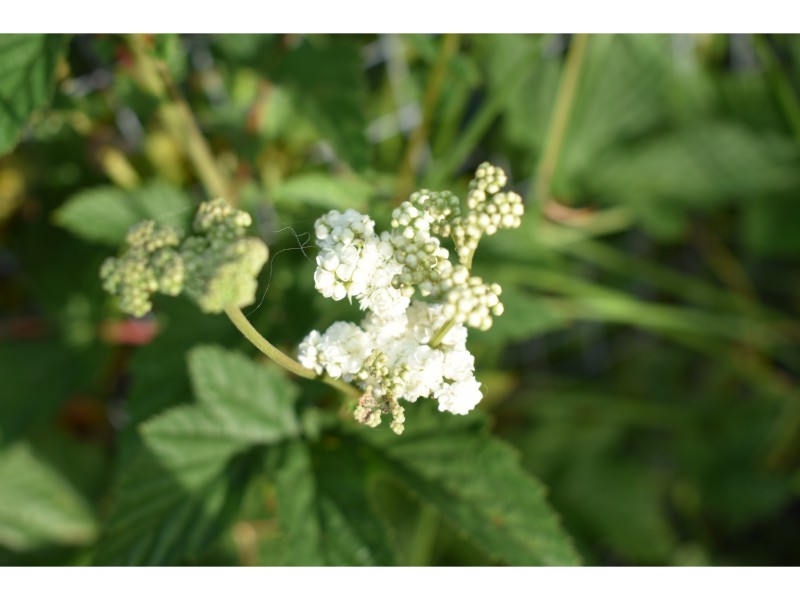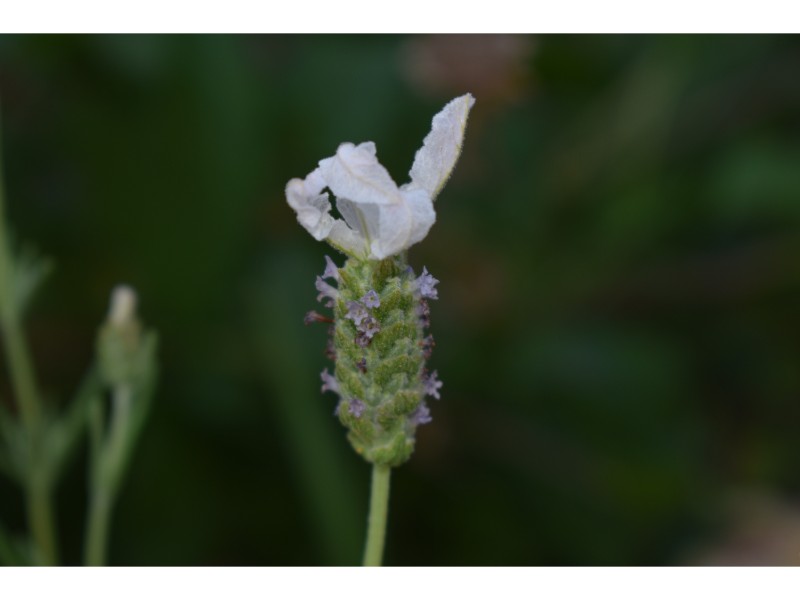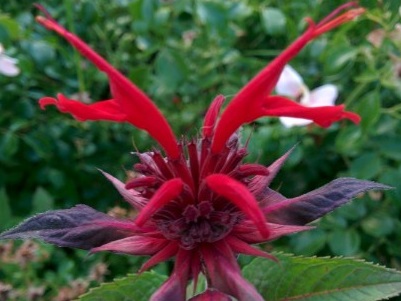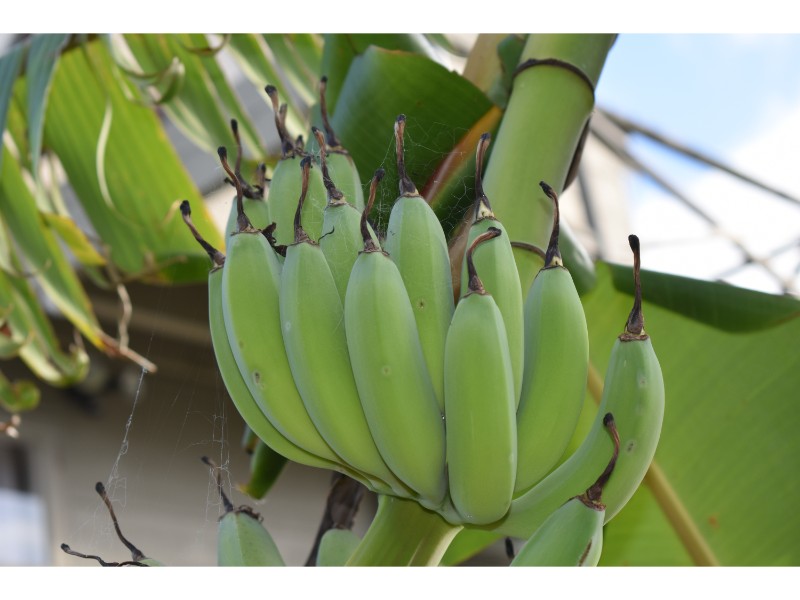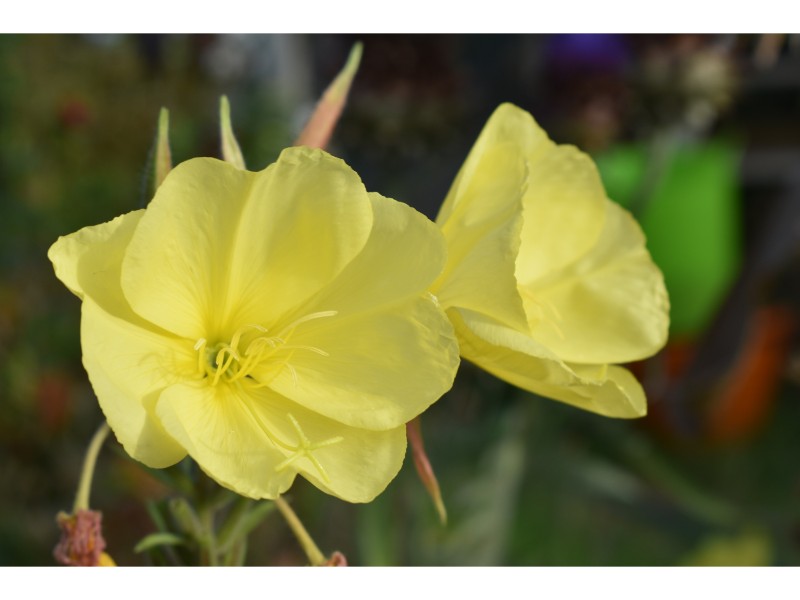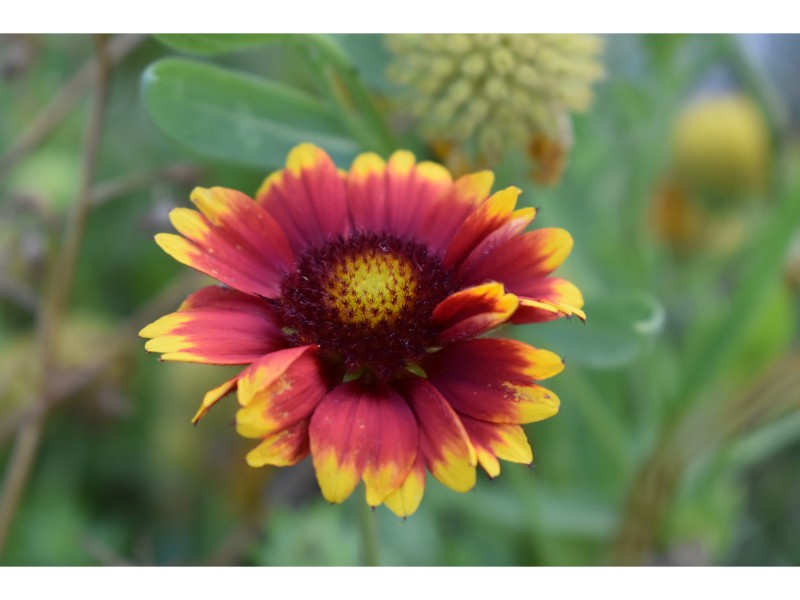 Homemade from the Garden
This past week I got to make:
Corn Fritters with Tomato Salsa (The fritters were loaded with thyme, chives and parsley from the garden and the tomato salsa had cucumbers and tomatoes from the garden)
Baked Sea Bass with Fennel and Salsa Verde (Fennel, and the salsa verde had lots of chives and parsley)