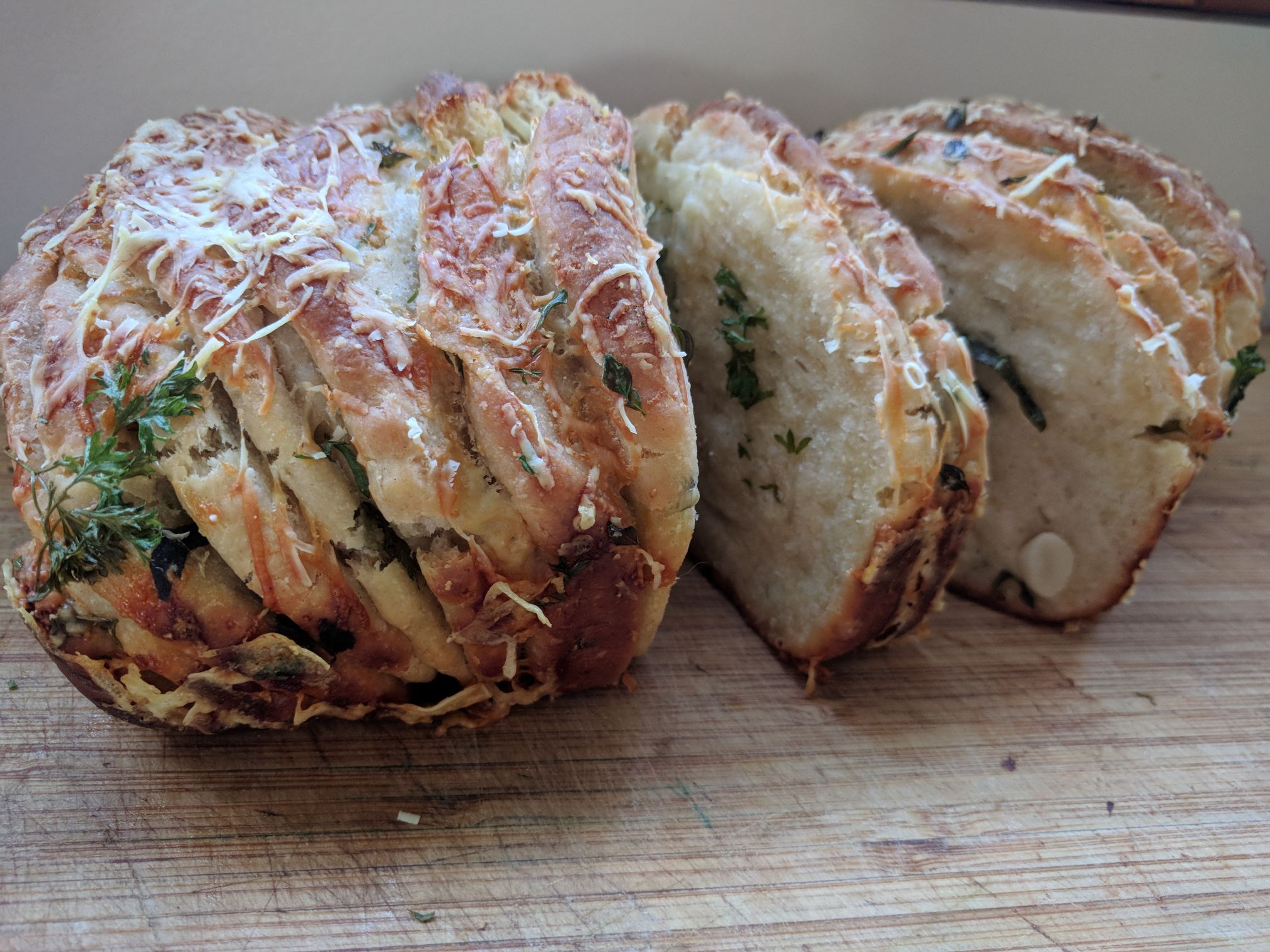 This easy to bake pull-apart herb bread is as delicious as it looks. It will definitely impress whenever you decide to serve it up! Great to dip into soups or mop up stews, or at a BBQ, even taken to a picnic brunch too.
You can add any culinary herbs you have a glut of, fresh is best, and in this recipe I used mainly thyme and rosemary in the bread dough and sprinkled with fresh torn parsley and basil in-between the slices before baking.
INGREDIENTS
Bread dough
3 1/2 cups of bread flour
1 Tbsp granulated sugar
1 1/4 tsp salt
2 1/4 tsp active dry bread yeast
1/4 cup milk, warmed
1 cup + 2 Tbsp water, warmed (not boiling)
2 Tbsp Olive Oil
1 Tbsp fresh chopped herbs, or to taste (optional)
Spread
4 Tbsp melted butter
4-8 cloves of garlic, crushed
1/4 cup packed fresh chopped herbs
8 Tbsp Parmesan cheese, finely grated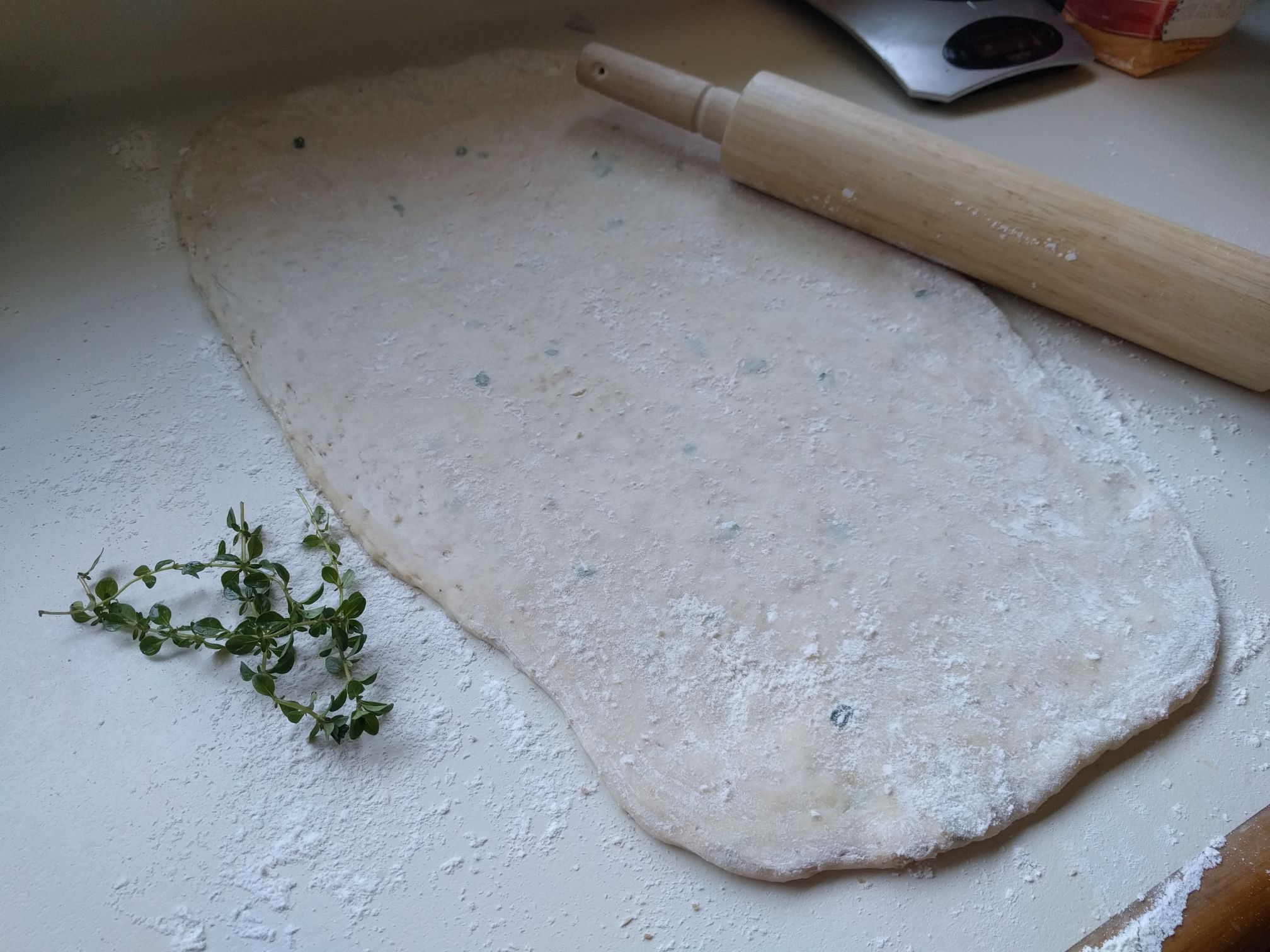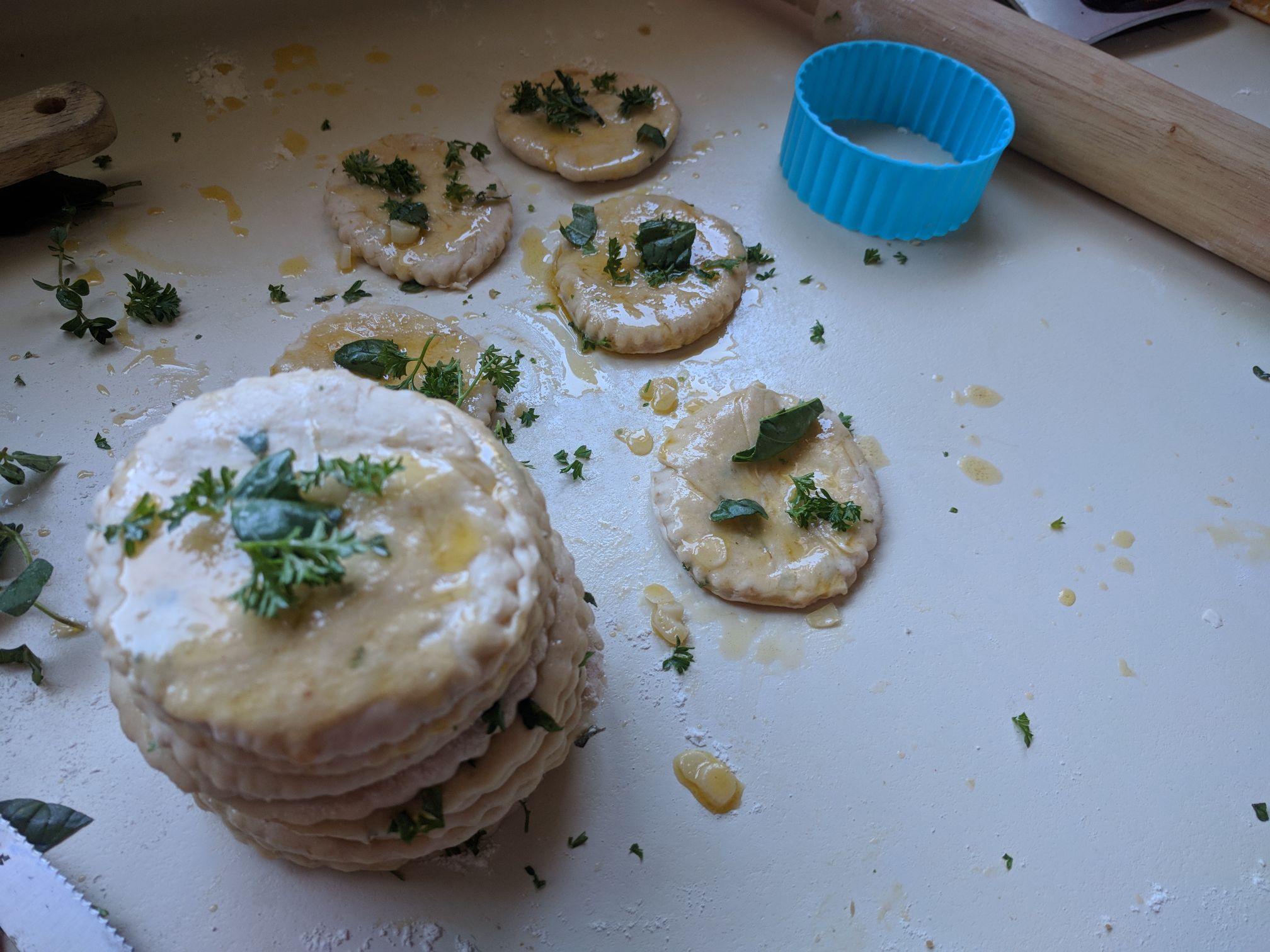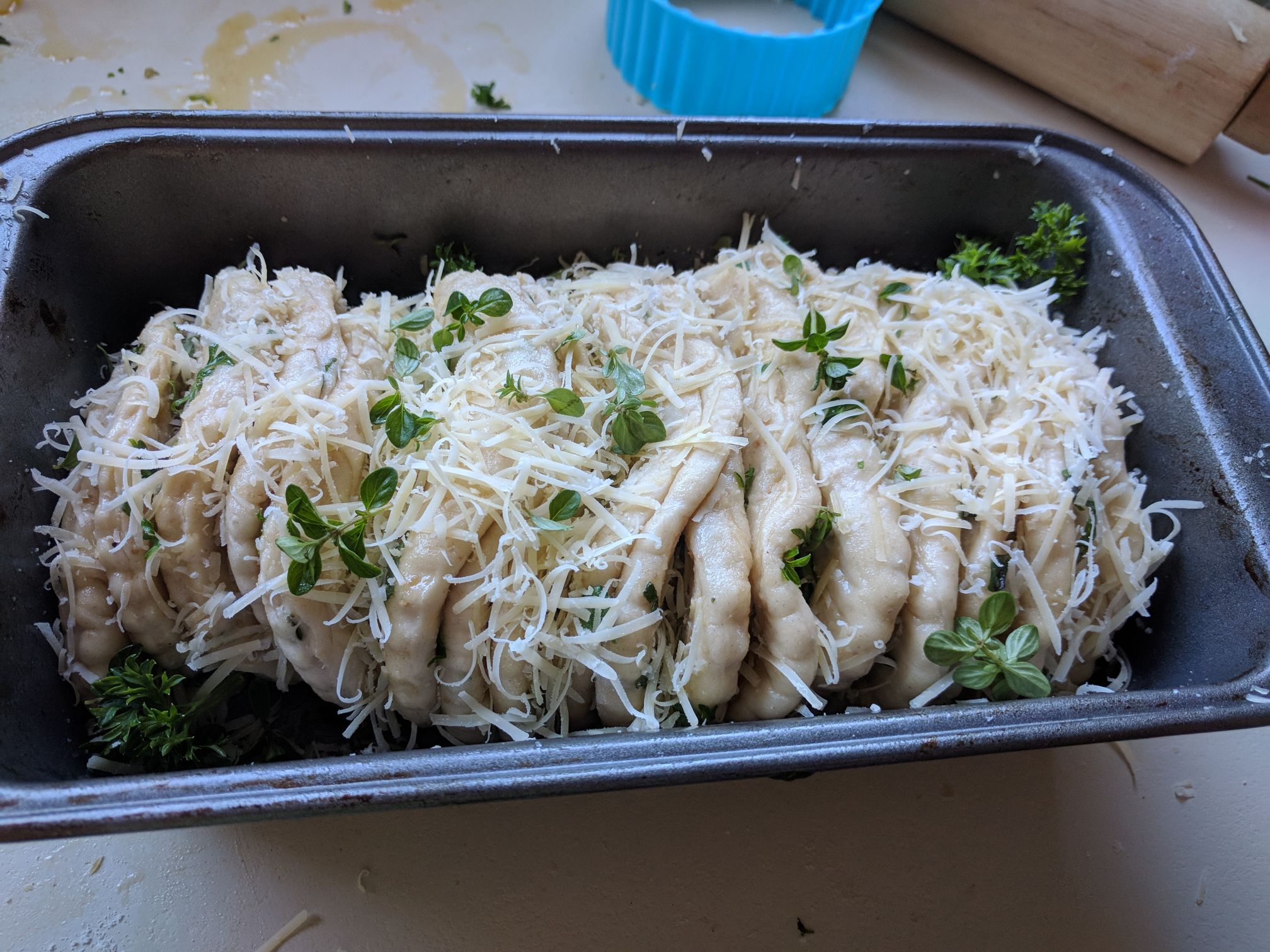 METHOD
For the bread, add all dry bread ingredients to your stand mixer together with the chopped herbs. With the dough hook attached and on low speed, add in the milk, warm water and olive oil. Knead on higher speed until all the ingredients are well combined and the dough pulls away from the side, forming a ball in the center - about 8-10 minutes.
If using a bread machine, choose the dough cycle only and add the ingredients in the order recommended by the manufacturer.
Shape your dough into a smooth ball and add to a greased bowl and leave to rise in a warm environment for about 1 hour (at least until the dough has doubled in size).
While you wait for your bread to rise, melt the butter in a saucepan and gently fry the crushed garlic in the butter - make sure you don't burn the butter or the garlic, it's just to infuse the garlic flavour into the butter.
Roll the dough into a rectangle about 20cm x 50cm - now you can make 4-6 long rectangular slices and slice each strip into 4-6 squares again, or like me, you can use a round cookie cutter (bigger size) to cut out rounds of dough. Whether you choose squares or rounds, cut until all your dough is used.
Brush each bread slices liberally with melted butter and sprinkle equally with herbs and Parmesan cheese.
Stack the slices on top of each other and place horizontally into your greased bread baking pan.
Drizzle the remaining butter over the top and sprinkle with any remaining Parmesan and herbs and let rest for about another hour to rise again.
Bake in a preheated oven at 180C for about 30-35 minutes. If you find the Parmesan top is browning too much, but the rest of the bread isn't baked enough yet, simply cover with foil fr the last couple of minutes of cooking.
Let rest and serve - each original "slice" should pull apart from the others easily - releasing all that gorgeous herb and garlic goodness!
Enjoy!