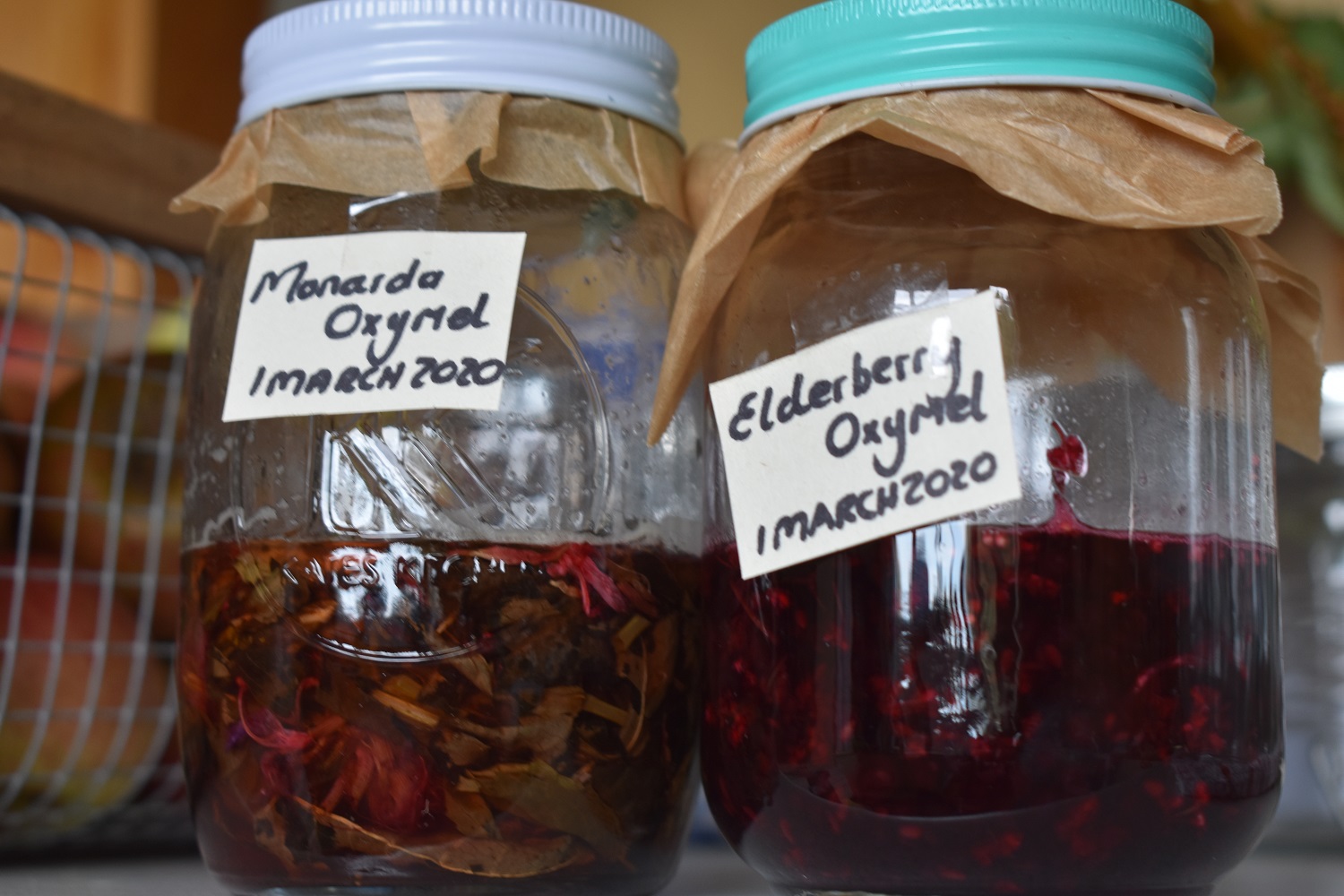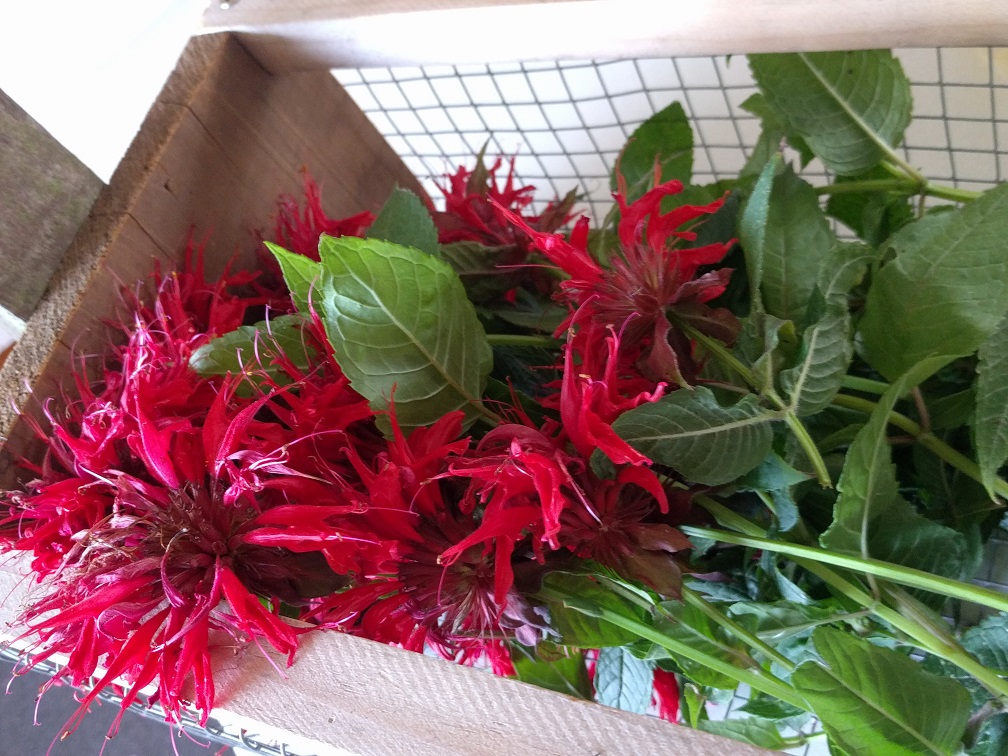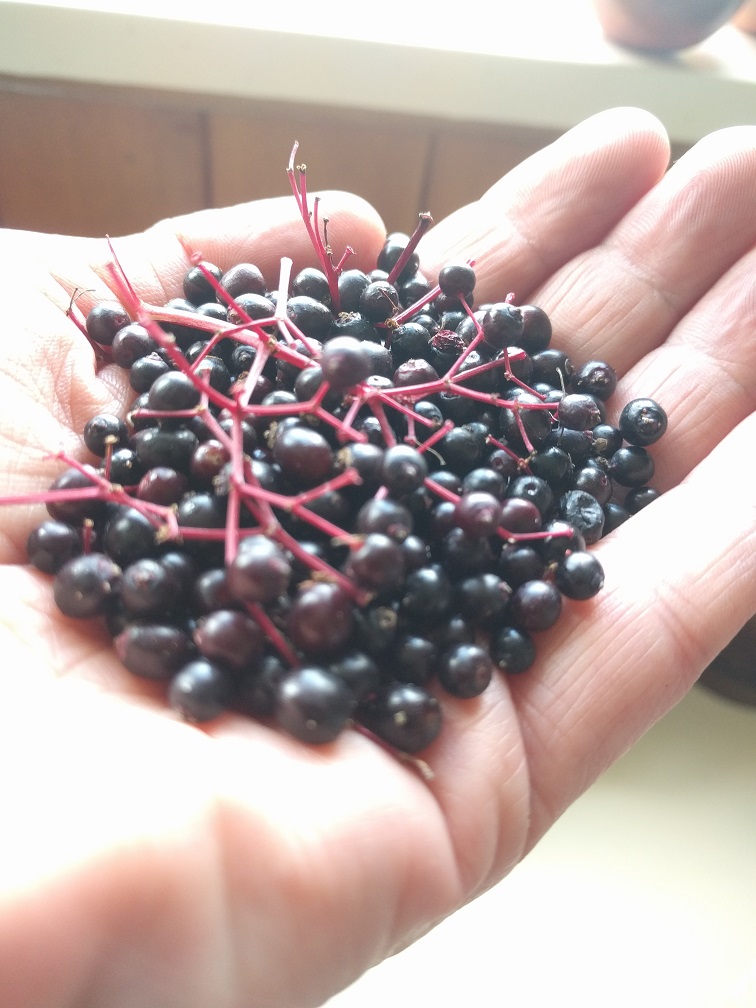 This weekend I have started making my new batches of herbal remedies for winter wellness, concentrating on warming, immune building and supportive herbs for the coming cold and flu season. First up I made a batch of elderberry oxymel and followed it with a batch of bergamot oxymel.
What is an oxymel?
An oxymel is a herbal prepration made with apple cider vinegar (Greek "oxy", οξύ) and honey (Greek "mel", referring to the honeybee Apis mellifera).
It has a long history, and was noted by Hippocrates, Pliny the Elder, and prescribeb by olde English doctors. Today it has seen a revival as the health benefits of its constituents: honey, apple cider vinegar, and a selection of herbs, come into the spotlight again. A very famous oxymel is one popularized by Rosemary Gladstar, and named "Fire Cider", and I'll be making Fire Cider again as soon as I harvest my new season horseradish.
Why elderberry oxymel?
Elderberry is known as the Medicine Chest of the Country People, and the flowers as well as the berries see pages dedicated to them in any book on herbal medicine. Some scientific studies, especially with new mutations of viruses creating panic world wide, concur that there does indeed seem to be truth to the old wives' tales of elderberry to boost the immune system, and help fight of viral and bacterial infections.
Elderflowers are expectorant and pectoral, making them excellent for chest complaints, while elderberries are rich in vitamins, minerals and antioxidants, and is herbally known to be one of the best preventatives against the advancement of influenza and the common cold.
Why bergamot oxymel?
Bergamot, bee balm, or Monarda (M. didyma and M. fistulosa) has been used by the Native American people as a remedy for digestive complaints as well as for lowering fevers, soothing sore throats, and help with bronchial coughts.
How to make an oxymel
Combine one third part herb with one third part vinegar and one third part honey. Use raw unpasteurized apple cider vinegar with the "mother" and use local top grade honey where you can. Infuse the herbs with the apple cider vinegar and honey for a few weeks (2-6) at which point it can be strained and taken in spoonfuls.
With the elderberries, I quickly boiled the berries in a tiny amount of water, just to the point where the berries burst, before adding to the honey and vinegar mix.
With the bergamot, I wilted the herb (leaf and flowers) for a few days before adding to the warmed (not boiled) vinegar and honey mix. You can use dried herb too. If using fresh, check for mold and fungal growth and after infusing, keep in the refridgerator.