Cold winter weather makes us seek comfort in soft blankets, cosy fires, and warming foods and drinks. Winter culinary pleasures often include spices, not only to enhance flavour, but also to lend their own unique warming actions. These spices taste good, and have a history of good-for-you nutritive and medicinal value. When it's cold and dreary outside and we need mood bolstering and physical wellbeing most, these spices can warm and uplift our bodies and minds.
Ginger
Ginger (Zingiber officinale) is an aromatic, sweet and pungent spice, adding flavour to a variety of sweet and savoury foods and drinks. It is mainly the rhizomes that are used, fresh or dried, and dried ginger is about twice as pungent as fresh. Other parts of ginger are also edible, including the lightly spicy young leaves and shoots, and even the flowers.
Ginger is also a great herbal medicine. The herb is warming, and often used in Eastern herbal treatments – one source claims ginger is an ingredient in about half of all prescriptions in Ayurvedic and traditional Chinese medicines. In Japan, slices of pickled ginger are eaten between dishes or courses to clear the palate.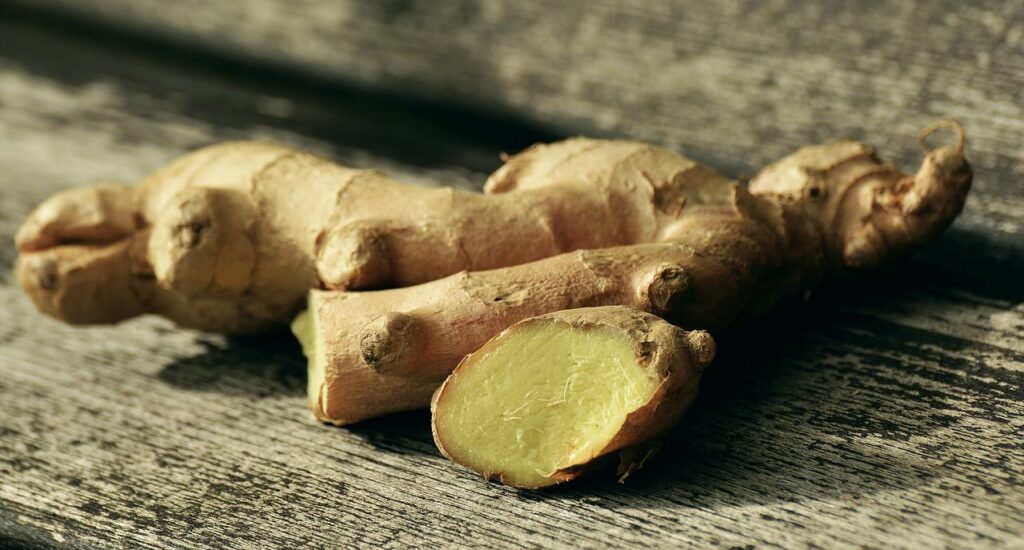 Medicinal actions attributed to Ginger:
controls nausea and vomiting
digestive
expectorant
improves liver function
stimulates circulation
 Ginger, lemon & honey tea
Makes 3 cups of tea.
1½ T fresh ginger, finely grated
3 slices lemon (from a large lemon)
½ T lemon juice, freshly squeezed
honey to taste
Optional: for an extra kick, add a ¼ teaspoon of cayenne pepper to the pot of tea while it brews.
Add all ingredients to a teapot and top up with 3 cups of boiled water.
Steep for at least 5 minutes before straining into cups.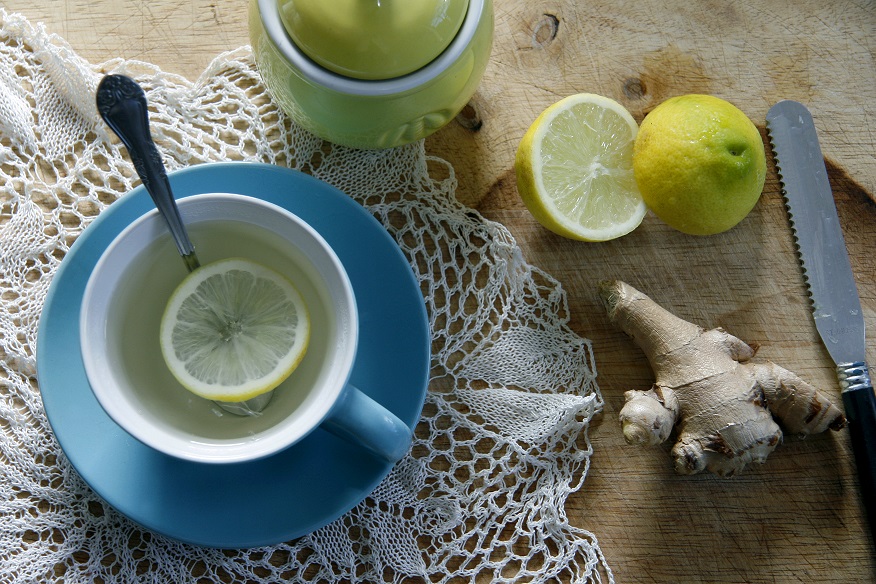 A wintertime tea with ginger and lemon is a go-to household remedy to soothe colds, coughs, and the aches and pains associated with influenza.
Turmeric
With its striking yellow-orange colour, turmeric (Curcuma longa) is another ancient spice widely cultivated and used. It has long been a traditional remedy in Asia.
Botanically a cousin of ginger, turmeric has rhizomes that are considered auspicious in India and used in many ceremonies. A piece of turmeric is hung in kitchens as a good luck charm.
Dried and powdered, turmeric is a chief component in curry powder, and used as a food dye in commercially processed foods such as sauces and confectionery.
Western medicine is now investigating and confirming the many reputed beneficial effects of turmeric, including its value as an anti-inflammatory and antioxidant.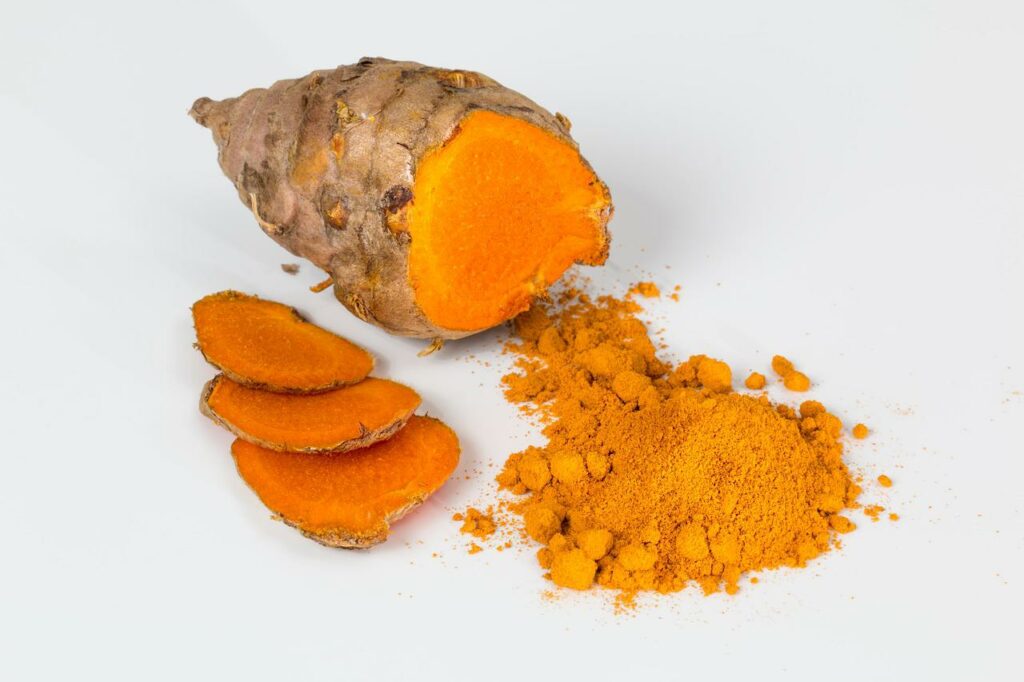 Medicinal actions attributed to Turmeric: 
anti-fungal
anti-inflammatory
antioxidant
protects liver
tonic
Turmeric golden milk
Makes 500 ml.
2 cups whole milk (not trim), or a full fat non-dairy alternative, e.g. coconut or goat milk
1 thumb-sized piece of fresh turmeric, grated or thinly sliced (or ½ tsp powdered)
1 thumb-sized piece of fresh ginger, grated or thinly sliced (or ¼ tsp powdered)
1 quill cinnamon (or ½ tsp powdered)
1 twist freshly ground black pepper (from a pepper grinder)
Honey to taste
Optional: add other spices for flavour such as cardamom, cayenne or nutmeg.
Combine all ingredients except the honey in a saucepan.
Heat to just before boiling point (do not boil).
Turn down heat and let it simmer for about 5 minutes.
Strain into cups, stir in honey to taste and enjoy.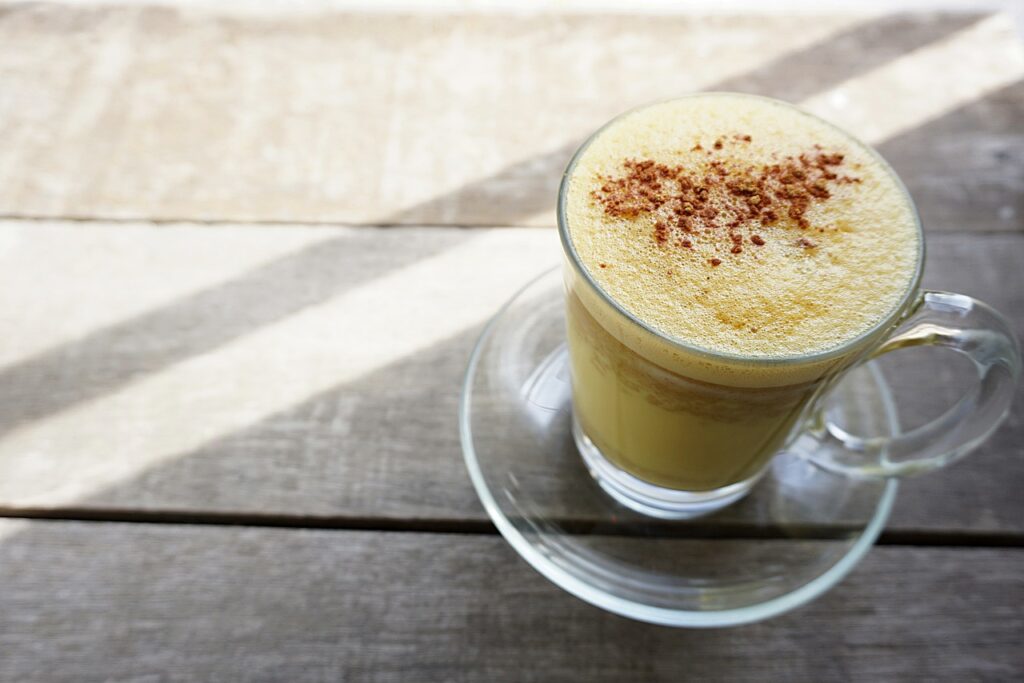 Piperine (found in black pepper) is said to enhance the absorption and function of curcumin, a key active ingredient in turmeric.
Cinnamon
Cinnamon is a well-loved warming herb commonly found in the kitchen spice cupboard. True cinnamon comes from the inner bark of a small evergreen tree, Cinnamomum verum, native to Sri Lanka. Other trees in the genus are also used in the commercial production of cinnamon, most notably Cinnamomum cassia, also referred to as cassia bark. Cinnamon and cassia were so highly regarded by ancient Greeks that they were given as special gifts to their rulers, and even worthy of their gods.
Used as a condiment and in cookery to prepare curries, stews, pickles and many different sweet and baked goods, cinnamon has a hot, aromatic taste that enhances the flavour of foods of many cultures.
Historically cinnamon has been used for many common disorders, including as a digestive aid and to relieve headaches. Some modern clinical trials have shown it may aid insulin resistance while ongoing studies on lab-grown cells are investigating it for the prevention and treatment of neurodegenerative diseases such as Alzheimer's.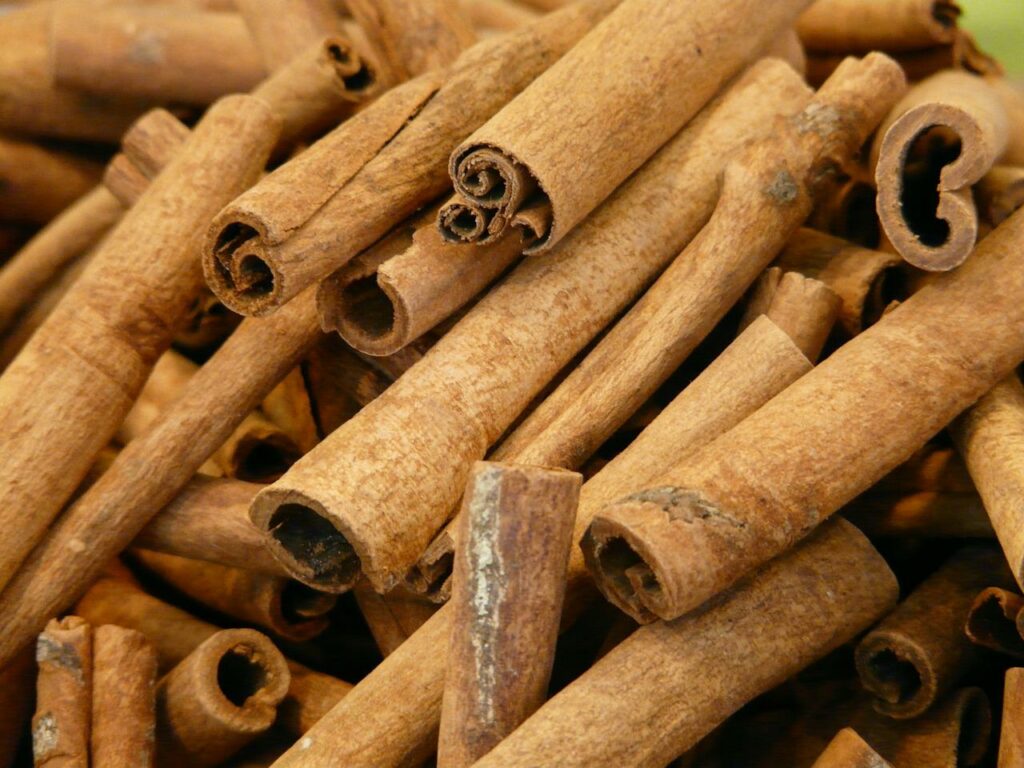 Medicinal actions attributed to Cinnamon:
anti-bacterial
anti-inflammatory
antioxidant
digestive
stimulates circulation
Mulled wine

Makes approximately 1 litre of mulled wine. For an alcohol-free version, use a good quality non-sparkling red grape juice.
1 bottle red wine or juice
4–5 cloves, whole
1 star anise, whole
1 cinnamon quill, whole
1 bay leaf
½ orange, sliced
¼ cup caster sugar (or to taste)
½ t vanilla extract
In a large pot, combine the spices, sugar and orange slices with just enough wine or juice to cover the sugar (about a quarter cup).
Simmer and stir now and then until all the sugar has dissolved and a syrup has formed.
Add the wine or juice and, with the heat on low, let the mixture warm through (do not boil or simmer).
Strain and serve warm – looks lovely with an orange slice or cinnamon quill added to the glass as a garnish.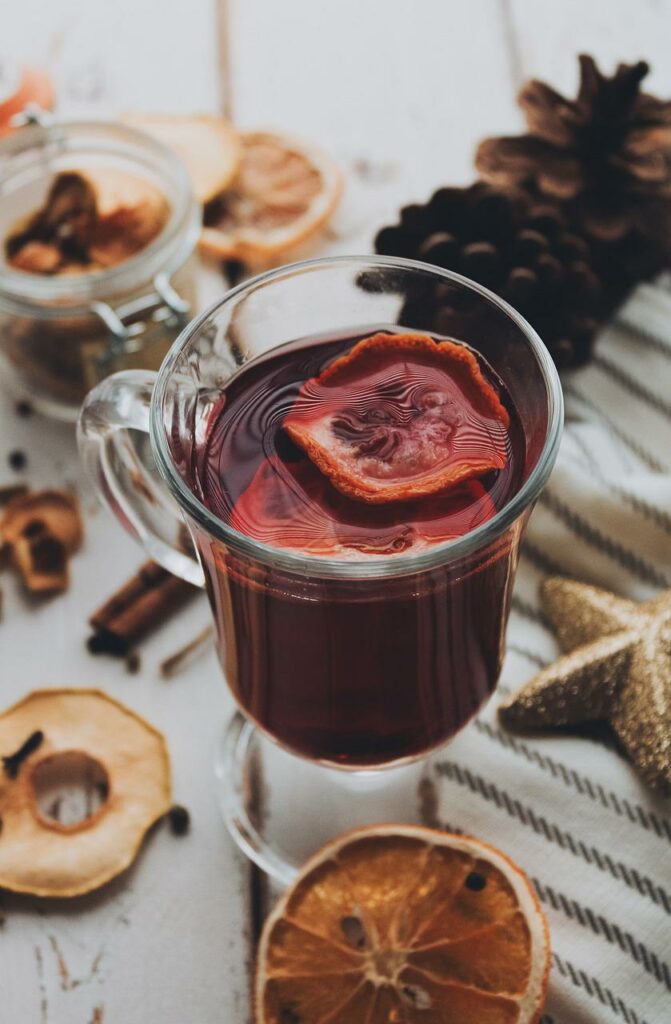 Chilli
Hottest of the hot spices, chilli has a cult following all of its own across the globe. Fruits of the capsicum family range from zero heat, e.g. capsicum or sweet pepper, to spiciness that is near inedible, e.g. Ghost Peppers or Carolina Reapers.
The many varieties of pungent chillies and sweet-fruited peppers can all be eaten ripe or unripe, fresh or dried, as a vegetable or flavouring, either raw or cooked.
It is the hot chillies that are mainly used as an herbal medicine, including for the treatment of fevers, muscular tension, rheumatism, as pain relief, and for poor circulation.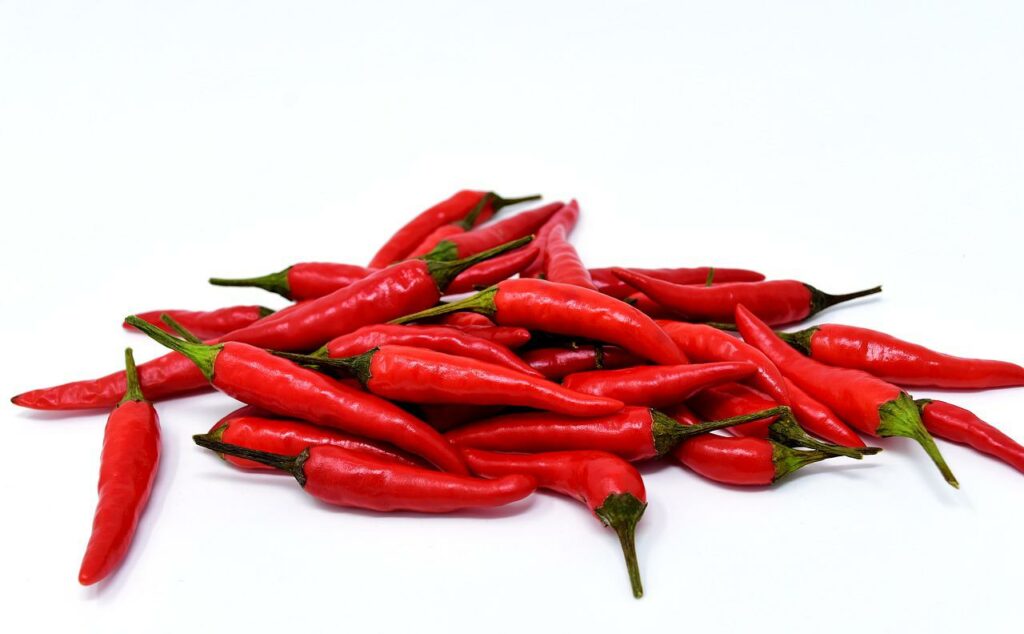 Medicinal actions attributed to Chillies:
anti-emetic 
anti-rheumatic
appetiser
digestive
tonic
Note: 
Capsaicinoids, the chemicals in chillies responsible for the burning sensation, are hydrophobic, meaning drinking water won't stop the burn, but full-fat milk or milk products work well.
Aztec hot chocolate
Makes two mugs of hot chocolate.
2 mugs milk, or non-dairy alternative such as almond milk
125 g chopped dark chocolate
1 T cream
½ – 1 tsp ground cinnamon, or 2 cinnamon quills
1 tsp good quality vanilla extract, or 1/3 vanilla pod (approximately 2.5 cm)
1 pinch salt
1 fresh chilli pepper (if you remove the seeds and pith it is less spicy), or ⅛ – ¼ tsp dried cayenne powder, depending on preferred level of spice
2–4 tsp coconut sugar, brown sugar, or honey (to taste)
In a double boiler, melt the dark chocolate with a splash of cream.
In a separate pot, heat the milk then whisk in the melted chocolate.
Add the spices and heat to almost boiling.
Remove the pot from the heat and cool for approximately 10 minutes.
Discard whole spices, whisk again, and pour chocolate mix into mugs and add sugar or honey to taste.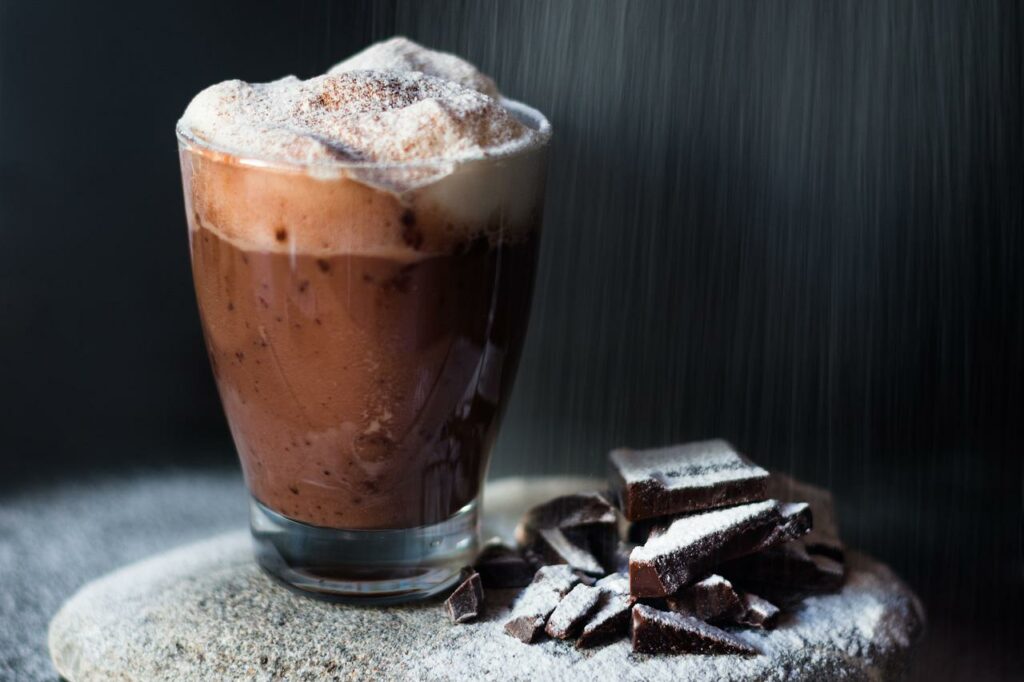 Other spices
Other warming spices include black pepper, mace, nutmeg, cloves, coriander seeds, cumin seeds, mustard, and horseradish.
.
Native New Zealand Warming Herbs
For a native New Zealand flair, try horopito or kawakawa, both of which have traditional Māori medicinal uses, and are used for teas or as a flavourful warming spice.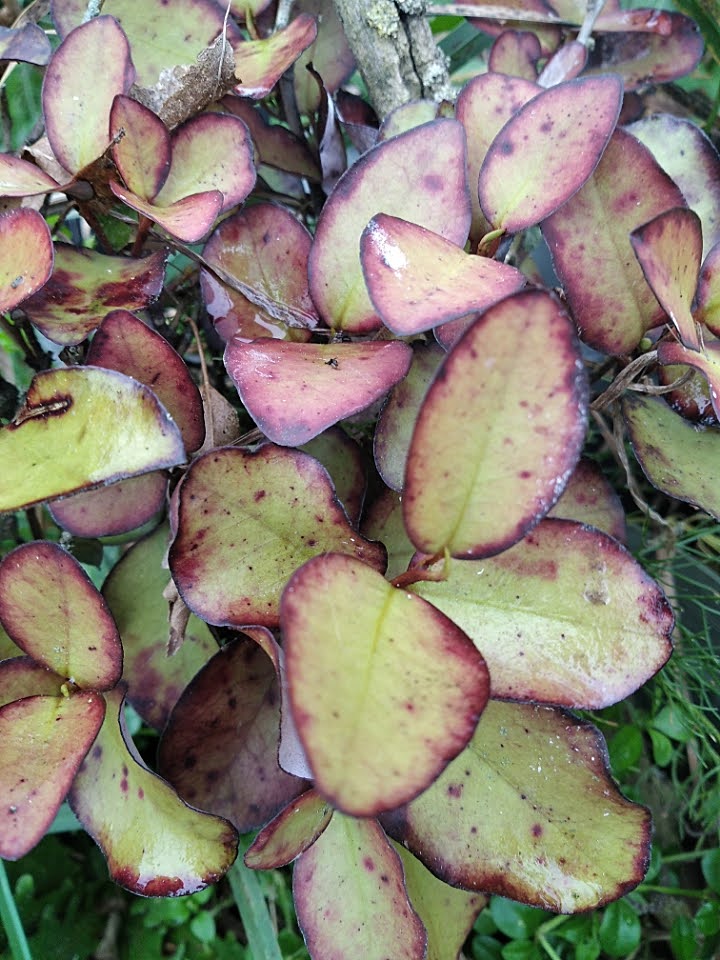 Horopito (Pseudowintera colorata), also known as bush pepper, has a hot, peppery taste.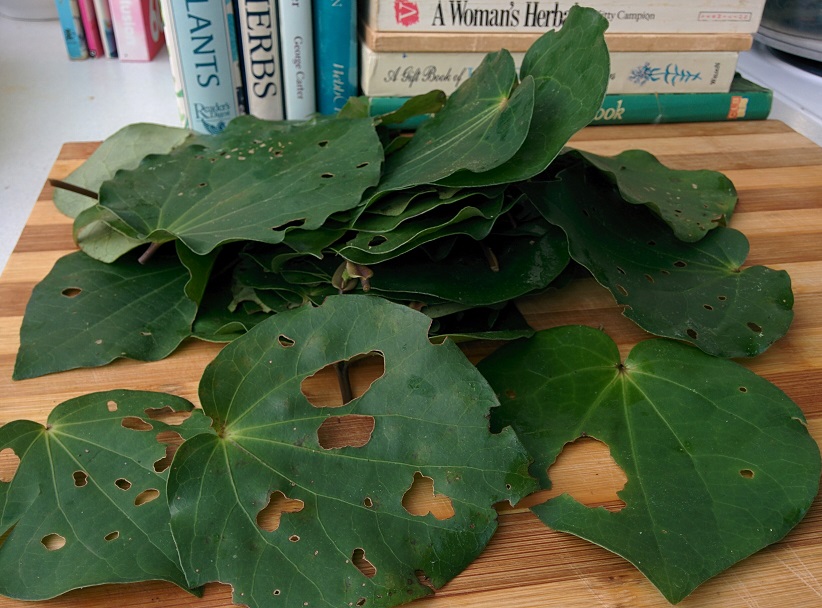 Leaves of kawakawa (Piper excelsum), also known as bush basil, have a flavour profile variously described as warm, sweet, peppery, bitter and astringent. lemongrass flavour. The long orange berries of kawakawa are sweet, while the seeds are very peppery.