No secret I love edible flowers. No secret I love baking. And in our unschool-homeschool, Friday is baking and gardening day, so 1 + 1 + 1 = kids making edible flower cookies today! Extra points scored for our science experiment on which flowers will bake the best in terms of colour retention. 😉 You live and learn!*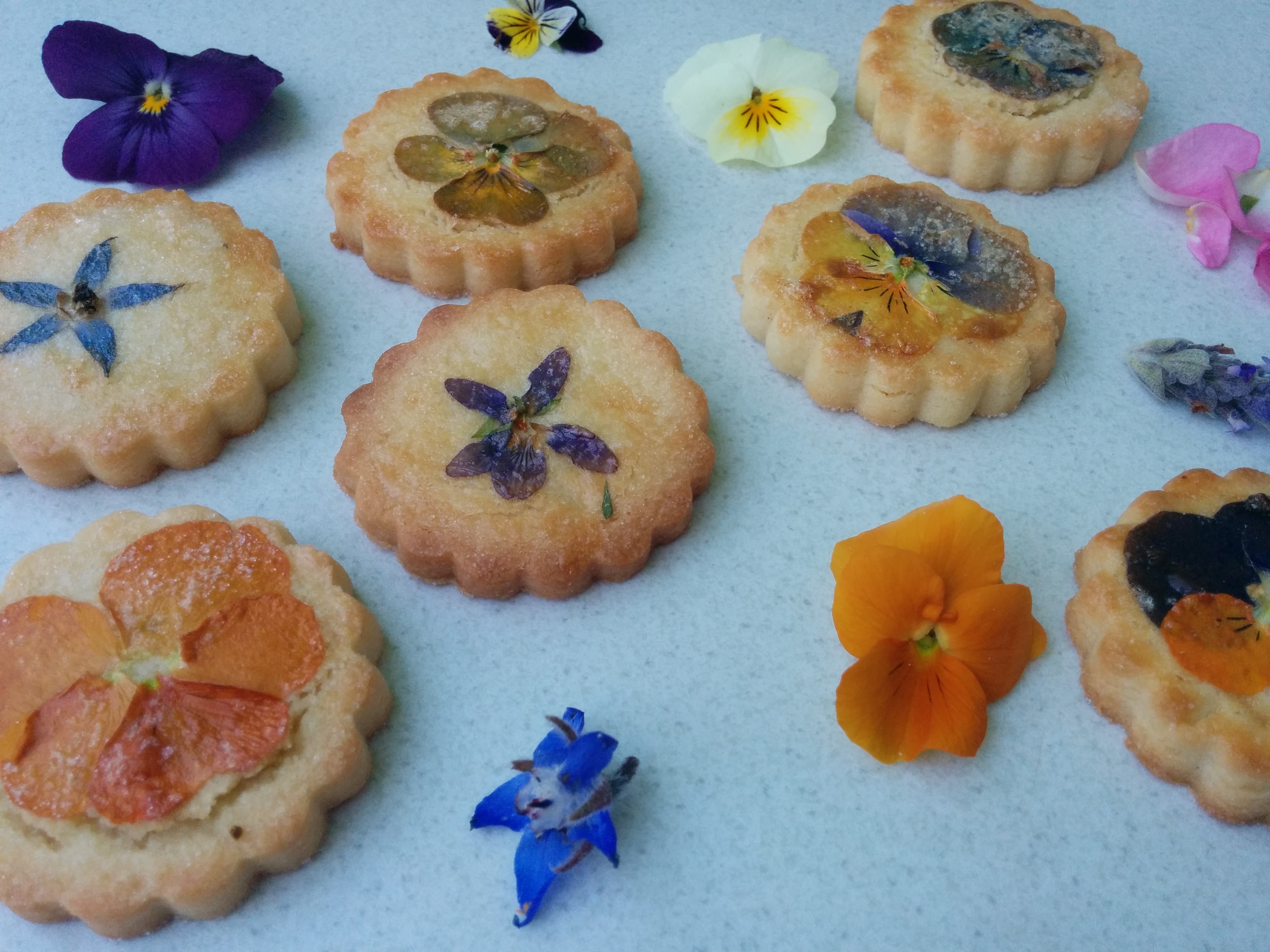 For this you simply need only your favourite sugar cookie recipe (or see below), egg white, a bit of sugar, and some edible flowers from the garden. Make sure you use flowers that are definitely edible (see more on edible flowers). It's great baking with violas and pansies at the moment because they're in full flower over winter.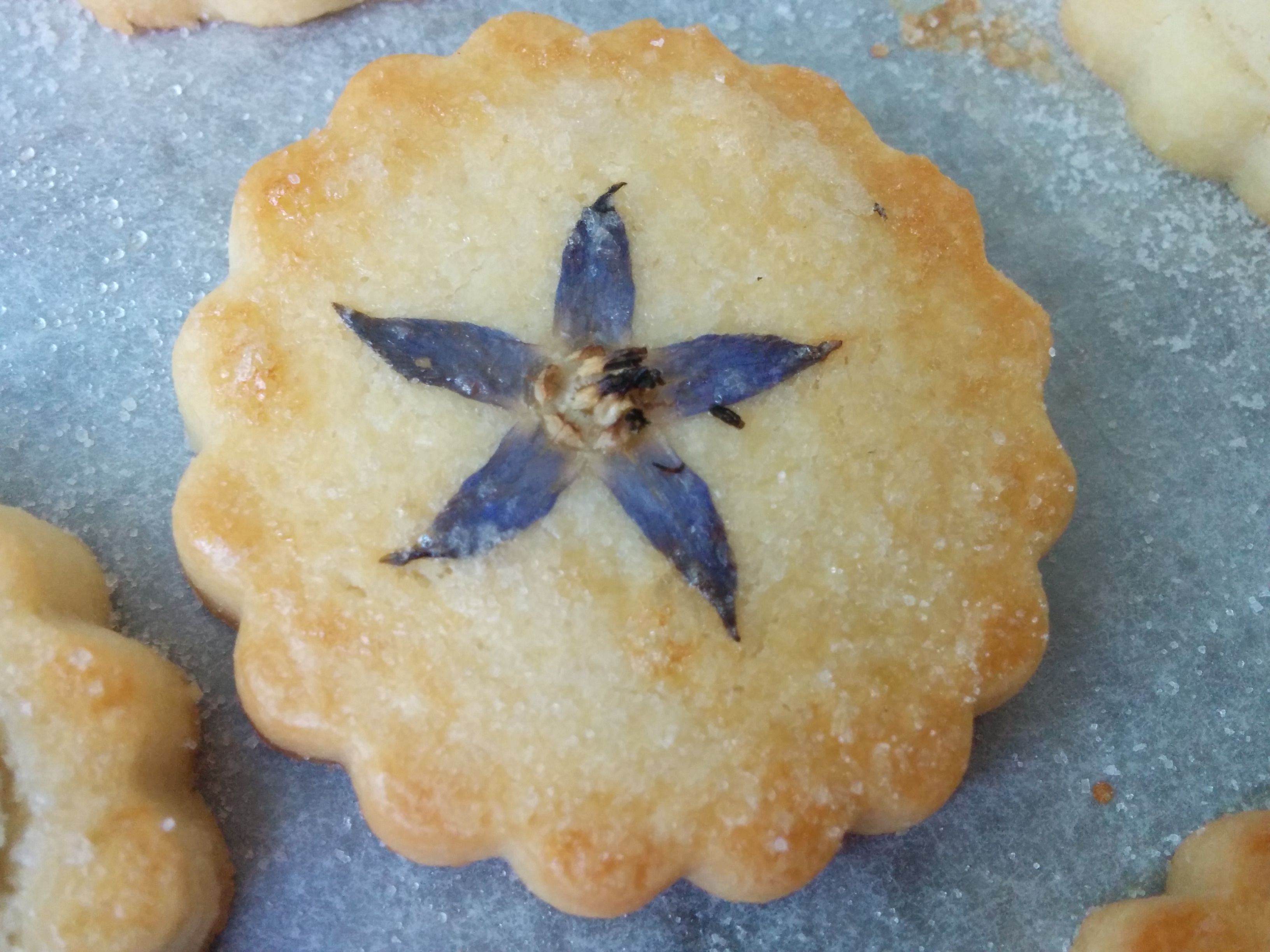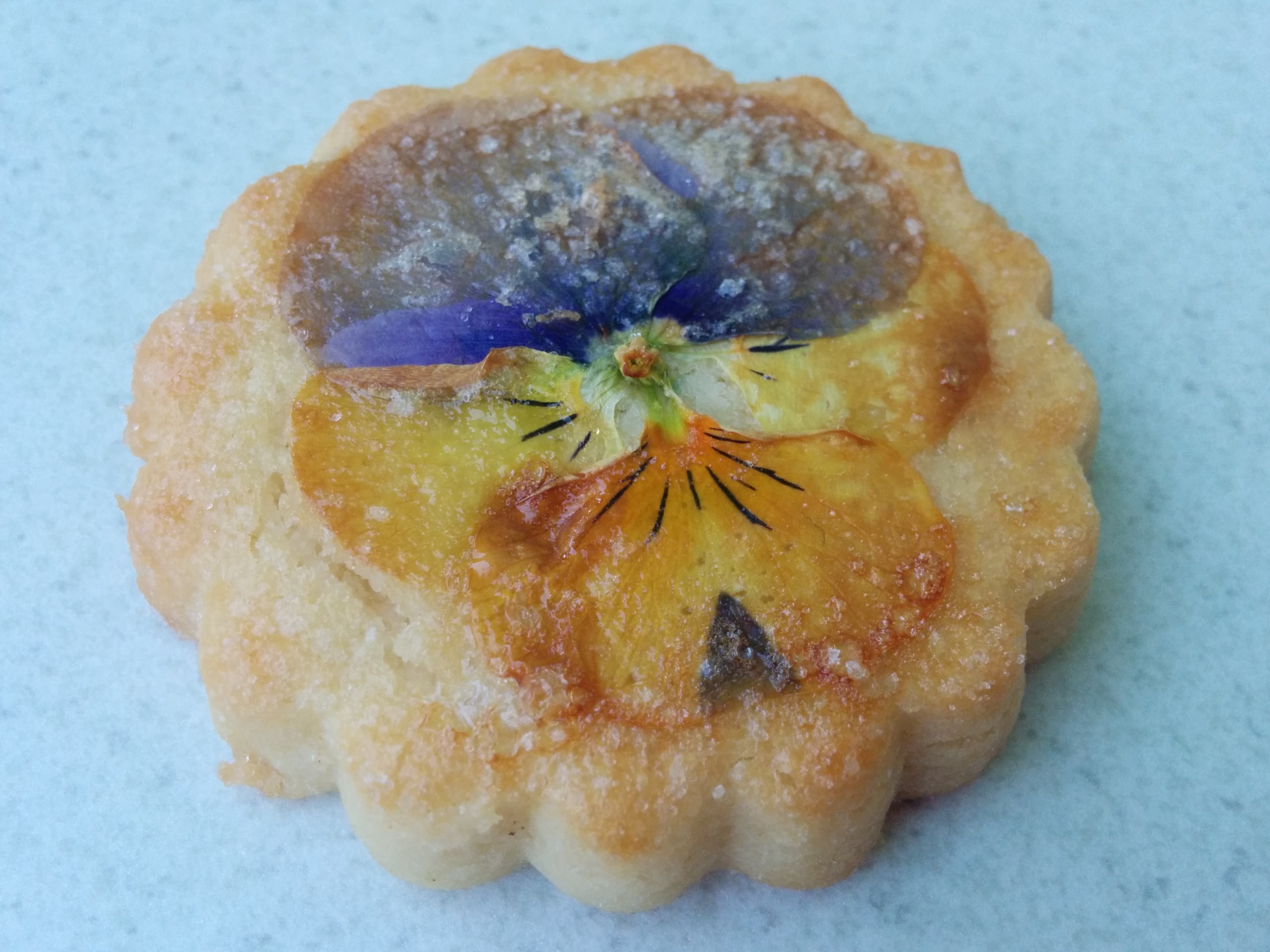 Cookie Recipe:
300g flour
3/4 tsp salt
225g butter
125g icing sugar
1 large egg
1 tsp vanilla extract
For Glaze and Topping:
1 egg white, lightly beaten
1 Tbsp granulated sugar
Edible flowers
Directions:
Whisk together flour and salt in a bowl and set aside.
Beat the butter and sugar together in a stand mixer until light and fluffy
Beat in the egg and vanilla
Gradually stir in the flour mixture until mixed through
Chill for 30 mintues in the refridgerator
Roll dough out to about 6mm and cut out circles
Place cookies in baking tray and brush with lightly whisked egg white.
Snip the stem and green bits off each edible flower and press onto the cookie
Brush the top with egg-white and dust with a sprinkle of sugar.
Bake for 10-12 minutes in a 180C oven.
Cool and enjoy!
*Notes
Next time I'll use flowers with softer colours, and with more prominent "striping" as the very bright ones just go brown.
I now know dianthus petals curl up to nothingness.
And too much egg white creates a dull crust over the flowers – easy and lightly does it.