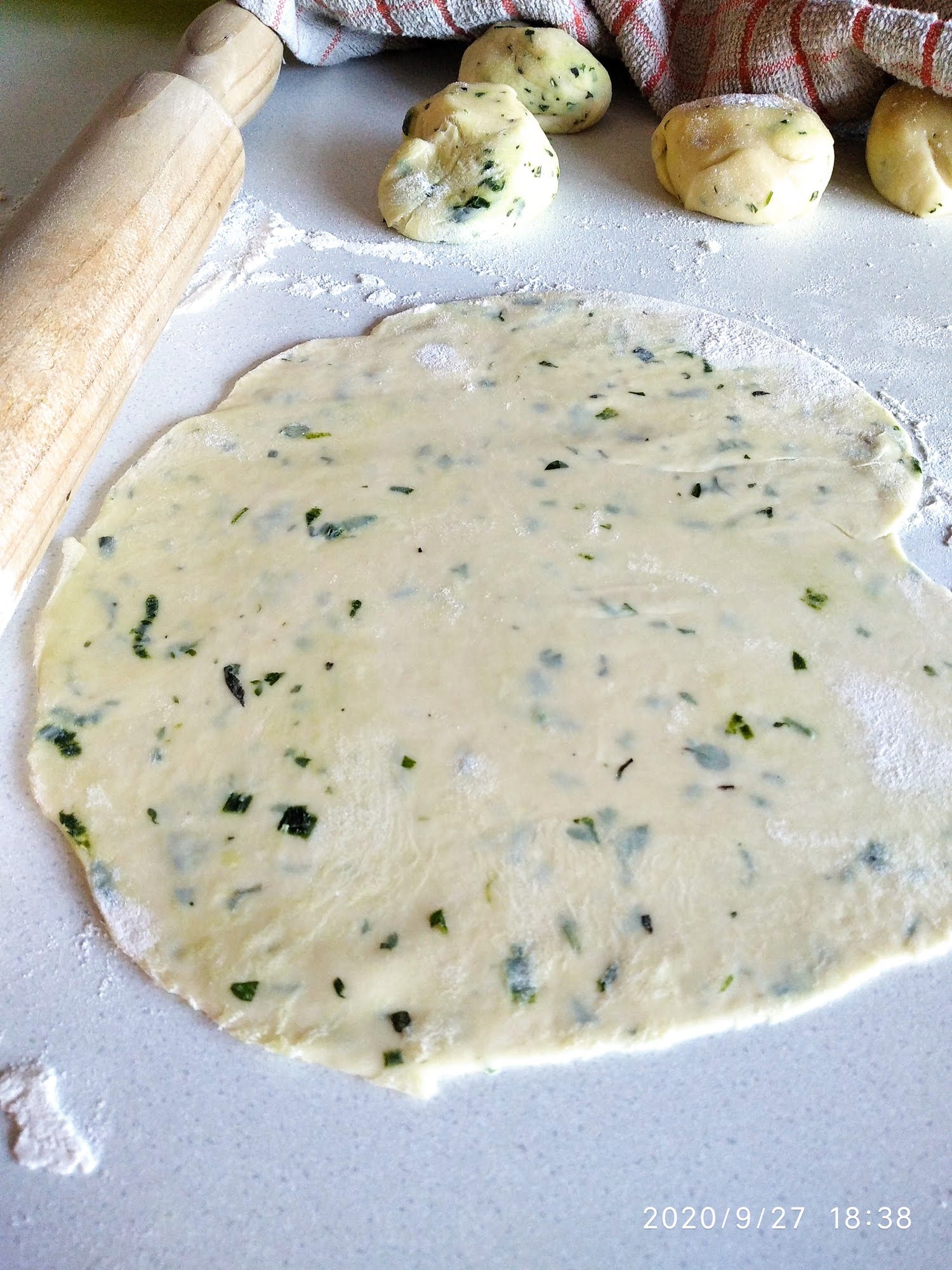 Ingredients
4 cups

flour

1 1/2 tsp

 salt

1 1/2 tsp

 baking powder

85g

 unsalted butter, softened

1 1/3 cup

warm water
2 Tbsp (or more) chopped herbs of choice
Method
Soften or melt butter on low heat.
In the bowl of a standing mixer add the flour, salt and baking powder and stir to combine.
Add the softened butter and water and with dough hook attached mix on low speed until all the ingredients come together into a dough.
Add chopped herbs.
Knead the dough for about 5 minutes in the machine.
When dough comes together in a soft and smooth ball, sticking slightly to the bottom, dump it out on  a work surface.
Divide into 16 equal balls of dough. Cover with a tea towel and let rest for 30 minutes to 1 hour.
Use a rolling pin to roll one dough ball at a time into a disk. Use a light sprinkling of flour to prevent the dough sticking to the surface or rolling pin.
Preheat a pan to medium heat, and place tortilla in center of pan, cooking on one side for about 30 seconds - bubbles form and get slightly brown on underside. (Adjust heat lower if it seems to burn rather than brown).
Flip and cook similarly on other side.
Lift from the pan to cool on a wire rack. Repeat with the remaining balls of dough.