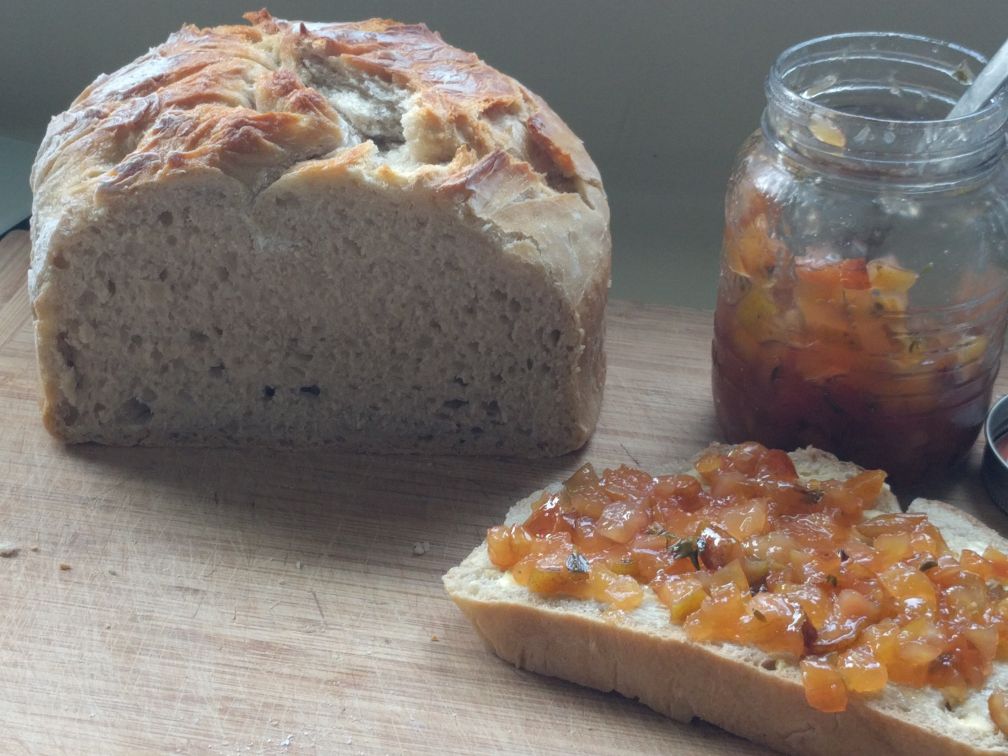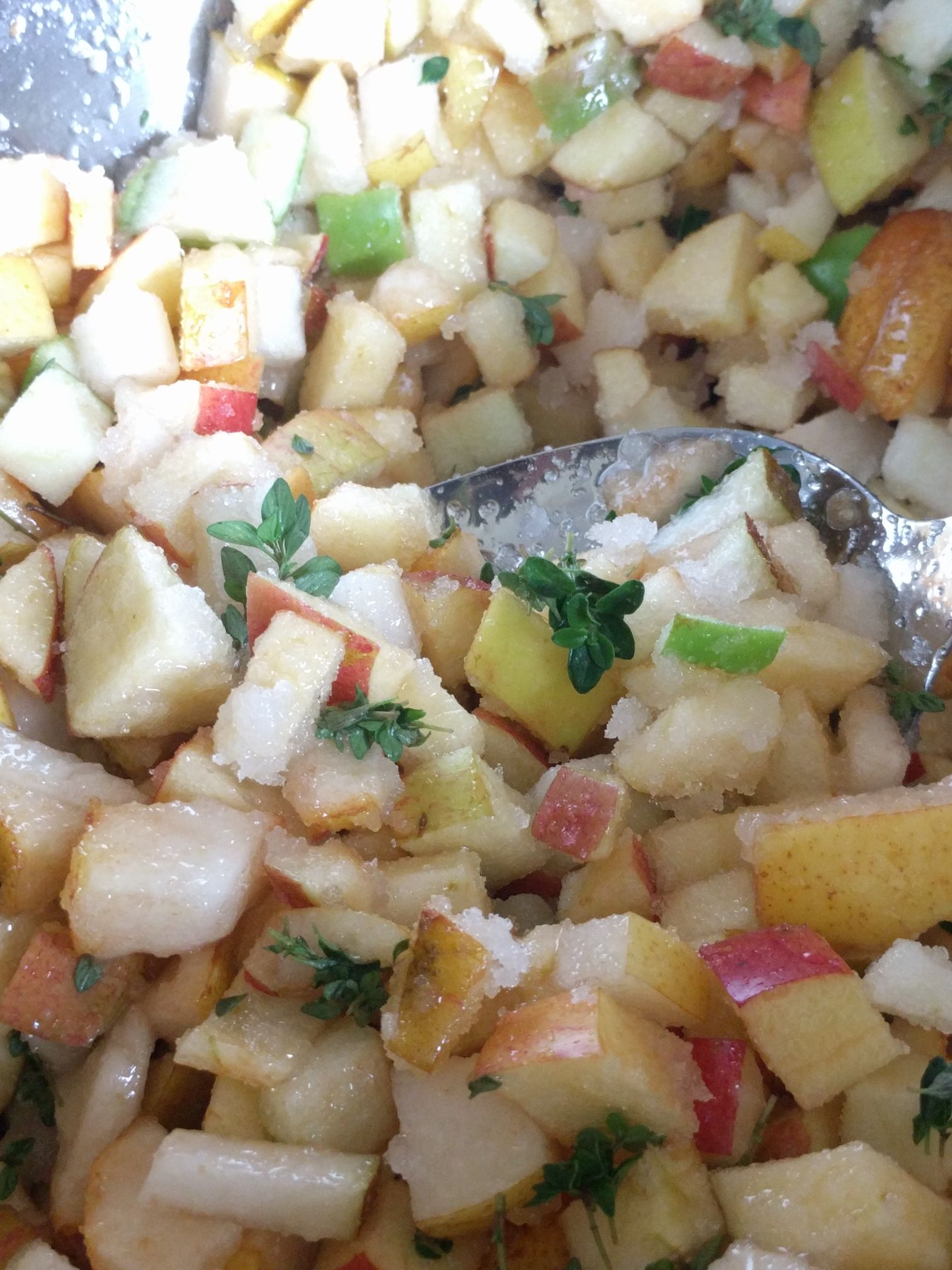 Apple, Pear and Lemon Thyme Conserve
The summer gives us a cornucopia of fruit, and as we move into autumn, preserving the bounty takes precedence of mind. I love adding herbs and spices to everything I throw together in the kitchen, and searched for something to do with a glut of pear and apples (the apples from our own apple tree) and knowing from previous experiments that thyme and pear goes well (try a pear and thyme martini), found a few recipes online that I played with, and wrote down the following recipe:
Ingredients
4 cups

apples (cored and chopped, skin on)
- I used a combination of the apples off our tree (no idea to the cultivar but it is a small red sweet eating apple that keeps shape when cooked) and Granny Smiths.
4 cups pears (cored and chopped, skin on)
- I used a gifted box of Packham's Triumph, Bartlett and Nashi pears.

2 cups white

granulated sugar

1 tablespoon local

honey (optional)
zest and juice of 1 large lemon
sprigs of lemon thyme (or common thyme)
- I used quite a large bunch, but I like the taste of herbs, maybe start with 3-5 sprigs, strip the leaves off if you want the leaves to remain in the end product, or leave them intact so you can lift out the sprig (minus a few leaves) at the end of cooking.

2 tablespoons

brandy (optional)
Method
Add all the ingredients except the brandy to a jam pan or large pot and leave to infuse for about half an hour.
Now set the heat to medium and warm the mixture, stirring until all the sugar is dissolved.
Increase heat and boil for 20-25 minutes, ensuring the mixture does not burn (stir every now and then).
Add the brandy, stir through and continue to boil for another 5 minutes.
By now the fruit should be translucent and the syrup should thicken, if not, boil for a bit longer.
You can mash the soft fruit a little bit so that there are mashed bits and whole bits - depends on your preference.
Once setting point is reached (105C), take off the heat and decant into warm, cleaned and sterilized jam jars.
Process in a hot water bath for 12 minutes.
Leave to cool for about 12 hours before cracking open a jar and enjoying.
Notes
This is very sweet. I think you can temper the sweetness a bit with using more tart apples, or adding more lemon juice. You need the sugar to create the "jamminess", so don't use less sugar.
I think this pairs wonderfully on crackers with a strong cheese... yum!
I have been thinking of adding a bit of cinnamon too. Or maybe a dash of vanilla. I'll try that next time I make it.