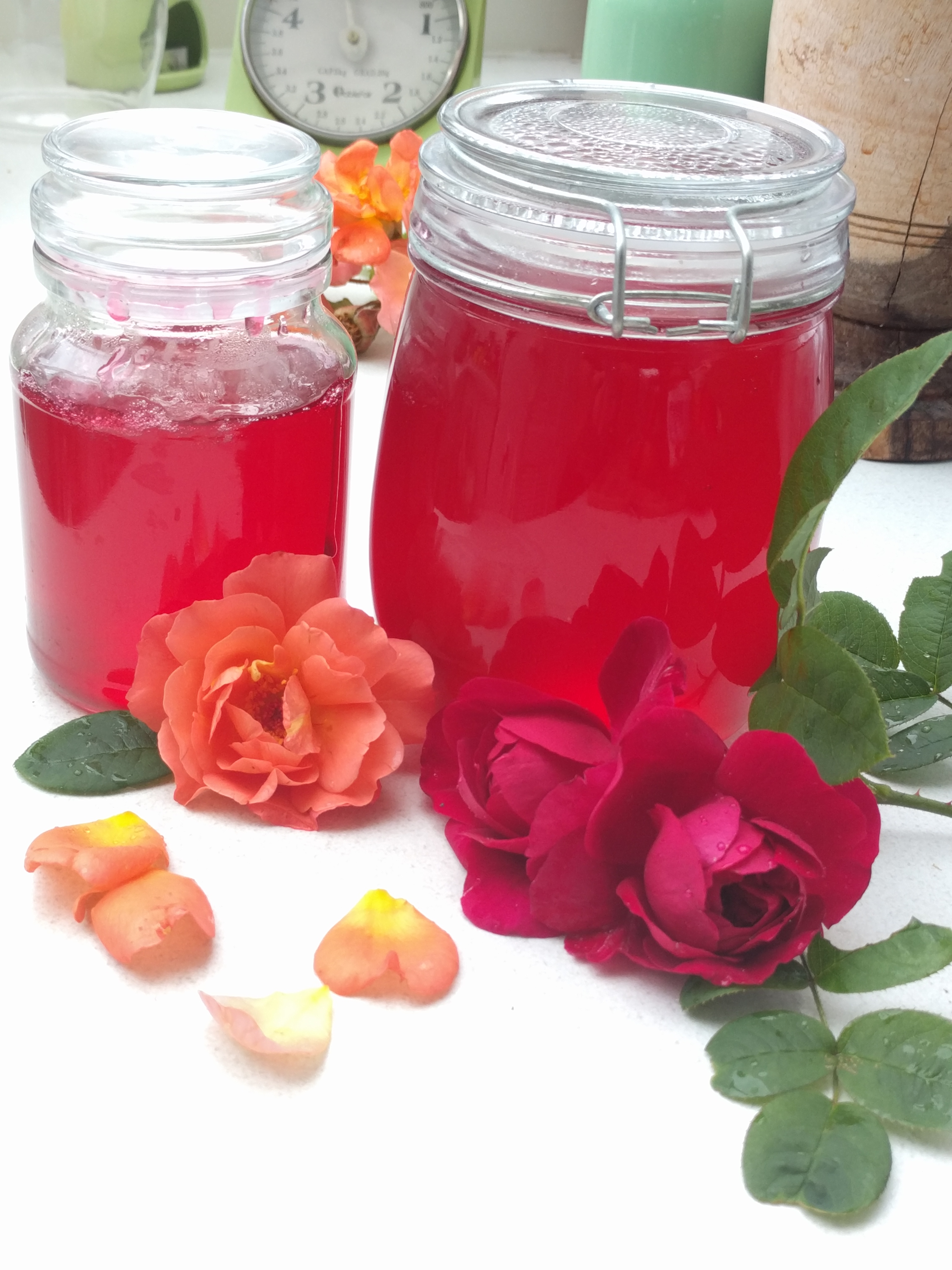 When life gives you rose petals… make rose petal jam (or jelly)!
Every day that my Westerland climbing rose is in flower and I walk up to, or out of my front door, where the scent from it is strongest, I long to capture that magnificent soft fragrance for the winter days when the roses are bare and the heady days of summer is a distant memory… Together with petals from my (okay, my daughter's) DL Braithewaite (for the colour more than the scent), I decided to make a rose petal preserve to try and do just that.
Far from being my most fragrant rose – Blackberry Nip gets that title, nevertheless it is sublime, and this year my favourite rose in my garden.
Recipe for Rose Petal Jam
Ingredients
4 cups packed rose petals, rinsed and bitter white heel snipped off
3 cups sugar (I find jam setting sugar works really well)
3 cups water
1 Tbsp lemon juice, or more to taste
Method
Pack the rose petals with 2 Tbsp of the sugar between each layer in a sealable container (non-reactive) and leave them overnight.
Bring the rest of the sugar and the water to a boil and then cool down slightly.
Add the rose petals and sugar and the lemon juice and bring back to the boil until setting point is reached (around 104ºC), or a rolling boil.

Pour into sterilised jars and let cool before sealing and storing. 
This is really sweet, but delectable, and the colour came out amazing! We had it on pikelets with fresh (tart) blueberries from the garden, cream and some lemon basil. It was delicious! Next up I'll try it with scones and Earl Grey tea.