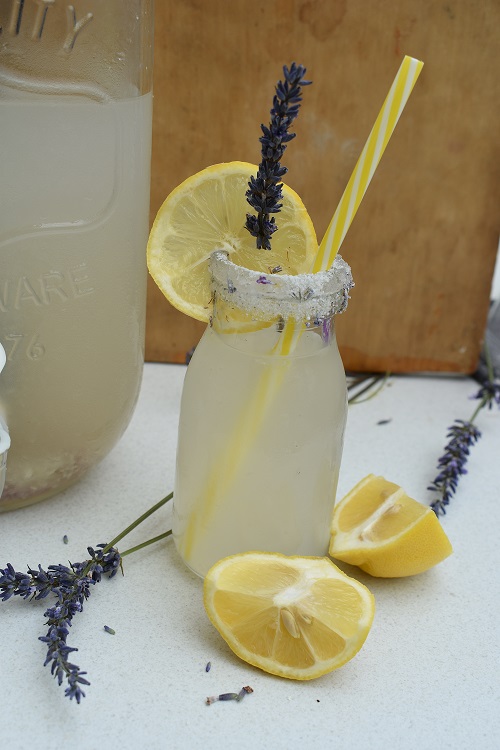 If you have never had lavender as a food herb before, I encourage you to give it a try! I love the slightly bitter floral taste it gives, especially to something sweet. While a few people cannot get over the fact that lavender is mostly used as a cosmetic or fragrance herb (making them feel like they are eating their grandmother's soap), the flower actually has a long history of being used as a culinary herb with old recipes of the famous French herb blend 'Herbes de Provence' calling for the inclusion of lavender blossoms.
The best culinary lavender to use, is English Lavender (Lavandula angustifolia). Many cultivars of this species plant exist, many specifically created by the horticultural industry for long flower stalks, greater bloom time, specific colors, or deep fragrance. Personally I like the plain one most, but 'Grosso', 'Hidcote', and 'Lady' all do well too.
The other lavenders are not poisonous per se, and are all digestible, they have a bitterness and camphor-like taste that does not pair well with food. But in a pinch, if you don't have English lavender, my degree of use will be as follow: first Lavandins (Lavandula x intermedia), Allard's lavender (Lavandula x allardii), French lavender (Lavandula dentata) and then Spanish lavender (Lavandula stoechas). I don't think I'd ever go as far as to eat fern-leaf lavender (Lavandula multifida), so keep that one just for prettiness' sake.
Lavender Lemonade
Ingredients
1 3/4 cups white sugar
8 cups water
1 1/2 cups lemon juice, freshly squeezed
5 stalks lavender flowers fresh, or half a teaspoon dried blossoms
Method
Combine sugar and 1 cup water and lavender in a small saucepan and boil to dissolve. Leave to cool with the lavender flowers.
After a couple of hours, remove the lavender stalks and strain the flowers.
Add the lemon juice to the cooled syrup and the remaining water to taste.
Keep in the refrigerator
Enjoy ice cold on a hot summer's day